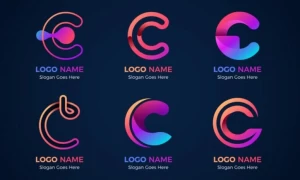 Being the first thing your customers will notice about your company, the importance of having a great logo simply can't be overemphasized. However, if it had been created quite a while ago, then it could have lost its magic, cutting edge look, and feel it once possessed. It's even possible that it was designed at a time when you were on a tight budget, but now your business needs a logo that reflects its current state. Looking to get a brand new logo? It's always advisable to take your time before getting your logo done because your company's success is on the line.
Want To Change Your Company's Logo? Here Are Some Vital Points To Consider Before Making Such An Investment
Clear goals for a new logo.
The mistake several business owners make is changing their logo due to poor sales or futile marketing efforts. To achieve your business objectives, there's a need to develop clear goals for your new logo as it can save you from a plethora of risks. These risks include losing customers because they can't recognize you or even investing both money and time to no avail. If it's not done the right way, your company might just vanish into thin air, losing everything it has built for years in a blink. A couple of reasons why companies decide to rebrand includes dated brand logo design, a change in mission, vision as well as values, and a new target market. These reasons are basically what should serve as the foundation for your rebranding goals.
Conduct market research.
Get answers to different questions to know how your target audience perceives you. Find out what they expect from a product or service from your industry, their current reality, how to earn their loyalty, and more. For example, a great mistake would be to design a very bright-colored logo or a modern minimalistic one for a target audience consisting of elderly users. You can seek feedback from customers about a current logo and how they see you as well as what they would have done differently based on their experience with various products in your industry. A smart move would be to involve them throughout the entire process.

Logo redesign or logo refresh.
For a successful rebrand, a total redesign should only be done if you happen to be a small business with few or no established market positions or when you change your market positioning radically. Regardless of what necessitates your total redesign, you should ensure to notify your clients via your website or email and give reasons for the change and what it implies while connecting the declaration to your company's mission as well as values. Meanwhile, a logo refresh or partial rebrand applies to most companies and highly advisable for medium- and large-scale businesses. Using this technique, you're able to retain your brand's existing values and essence while also injecting a new lease of life in form of current trends.
Consider the essence of your company.
To do this, you simply have to provide a solid answer to the question - what does your business do? The answer to this wouldn't be a basic description of the products and/or services your company offers, but the deep-in-your-bones essence of the business like you provide solutions to a specific pain point that's been having your target audience perplexed for decades or creating memories for families that they'll forever cherish. Your logo should reflect that message while also capturing the essence of your brand.

Design a mobile-friendly version of your logo.
Since most individuals now spend most of their time on their smartphones, it'll only be wise to consider having small and simplified versions when creating your brand's logo.
Your new logo must be distinguishable. When your customers see it, are they able to identify your company? Or perhaps they mistake it for your competitor's? To make your new logo identifiable, it's always advisable to only focus on the details and leave both the colors and form intact. This will ensure you do not confuse your customers and ultimately lose them.
Make your logo timeless.
Your brand's logo is your identity! When you think of Apple, Google, or Nike, what's the first thing you see? That's right, it's their logo! And that's primarily because their logos are simply timeless. Therefore, when creating your logo, your goal should be to create one that'll stay relevant for years and decades. Carefully follow trends and try to keep it as simple as possible.
Be creative.
A rebrand is your glorious opportunity to differentiate and stand out from the crowd. Look at your competitors' logos and figure out how you can stand out next to them while also being able to communicate your value and stir emotions. For instance, you can consider elements that make for an appealing logo in your industry - like a curved line, for example - and look for innovative ways to incorporate them in your logo.
Get inputs from as many people as possible. Ideas and inputs shouldn't be limited to just your staff or employees. Your customers as well as other stakeholders shouldn't be overlooked! It's crucial for your logo to be foolproof, allowing no room for it to be mistaken for something lewd.
Know when to cut your losses. Once you launch your new logo, you'll know with relative ease if it's being accepted by all stakeholders. We live in a social media age where people freely share their opinions, so if there's going to be a backlash you should expect it to be swift. If the backlash happens, ensure to take all the comments to heart and try to make a quick and tough decision - try again with the feedback in mind or simply go back to your old logo. If you're going to try again though, make sure you think long and hard and don't do another logo redesign after that. Otherwise, you'll be digging your own grave.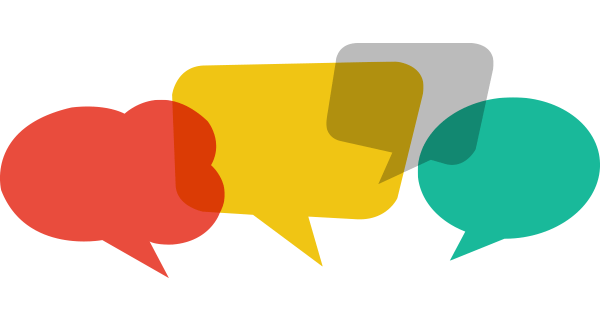 Conclusion
It's strongly advisable to go for a logo refresh than a total redesign as it's far less risky and suits the needs of most companies. The core elements and color should remain intact to ensure your new logo remains identifiable with your brand. Think long and hard before making any alterations and consider whether a change is really necessary before you proceed.