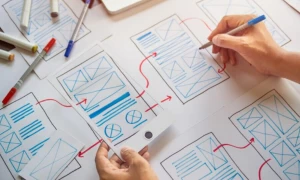 Finding a good UX Designer for a new project is not that easy. If you want your app to be user-friendly, you need a competent and skilled specialist. In this article, we will find out what to look for when choosing a designer, and who you should choose - a freelancer or design agency.
Who Is The UX Designer
While developing a software product, UX designers deal with user experience and satisfaction. The term "UX design" includes the entire user experience, from getting to know a website or an app to using the technical sub-design.
The range of tasks of UX designers includes prototyping, interface development, usability, attractive appearance, and clarity of the software product. If designers clearly understand the users, the quality of their work will be higher. If UX designers are familiar with programming, it's a big bonus. In this case, creating a working prototype and testing it will take less time.
5 Things to Consider When Choosing a UX Designer
The selection process usually depends on the complexity of the project, the budget, and the timeline. Thus, let's start with determining these options.
1. What Is The Project Scope
You should understand clearly how complex your desired project will be. Will you want a static website, a small application, or a complex cross-platform solution? There are three main categories for all kinds of software development or upgrades:
Basic level means relatively easy tasks that take up to 80 hours of a UX designer's time. These can be single-page website development, small updates or design upgrades, developing user personas, and creating a basic layout for an app.
Projects of medium complexity, which take about 250 working hours. This includes developing a custom CMS for the website, upgrading the UX of an existing product, and creating the adaptive design for different devices.
Complex projects mean all types of work that require long-term thorough development. This includes creating a unique website design from scratch, designing an MVP, creating a prototype, a framework, and working through all the design features of a software product with subsequent testing.
A UX designer is involved in a project for at least 20 hours, which is enough time for a small design solution or brand redesign.
Furthermore, an important detail is when the designer starts working on your project, as the cost will depend on it. If the UX Designer joins you when the software part is already partially realized, the time working with them will be shorter, thus, the cost will be lower.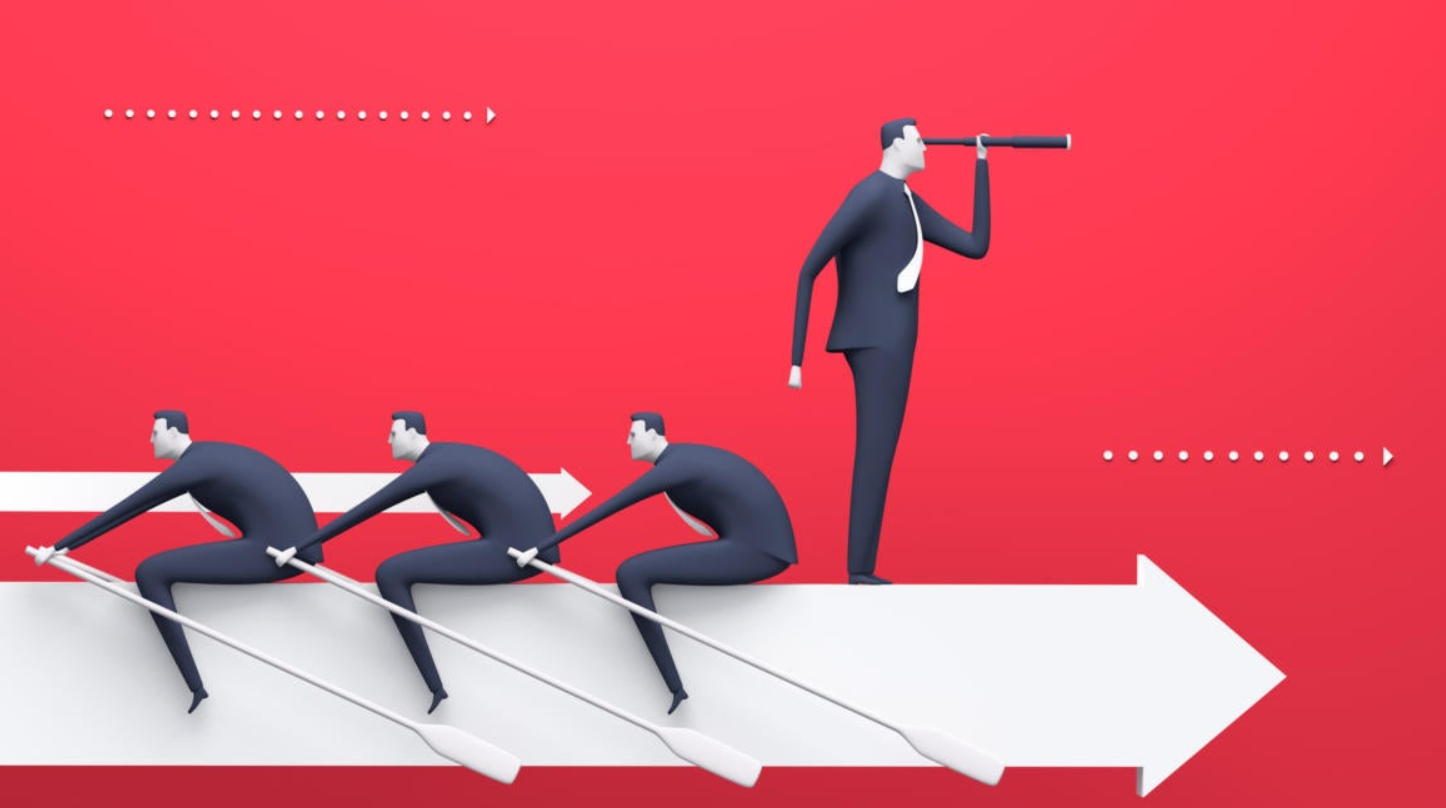 2. The Price of UX Design and Location of The Performer
The pricing policy of IT specialists depends largely on the country they live in. And the good news is, you can choose a good designer even with a modest budget, all thanks to remote work. UX designers set their rates based on experience, knowledge, and peculiarities of the local market.
Below, you will find approximate price rates in different countries for UX designers with up to 3 years of experience, from 3 to 7 years, and from 8 years and above.
The U.S.A.
In this country, UX design is rather expensive. Professionals' salaries range from $78,000 for young specialists to $110,000 for UX designers with 8 or more years of experience. There are some differences within the country as in different states, the cost of living slightly differs, thus changing the prices for designers' services.
Canada
Here, the prices are much lower than in the U.S. Designers charge almost 50% less than their colleagues from America. The specialist's salary (with 3to 7 years of experience) is about $59,000 per year.
South America
For obvious reasons, in countries like Argentina, Brazil, and Chile, prices are even lower than in Canada. The average rate for a UX designer is about $26,000 (3-7 years of experience).
Europe
Western Europe. Specialists from European countries charge about the same price for their work. It can vary for a specialist with an experience of 3-7 years from $60,000 to 80,000. Switzerland is an exception though. The standard of living here is very high, and a UX designer will cost $129,000 and more.
Eastern Europe. Here, you should pay attention to specialists from Poland and Ukraine. You can get high quality UX for $31,000 and $26,000, respectively.
Africa and Asia
Africa. Specialists from African countries take their first steps in the IT world, thus their prices are relatively low. For example, in Egypt, you can hire a UX designer with 4 or more years of experience for only $8,000 to $9,000. The rates in Nigeria are a couple of thousand dollars higher. In South Africa, there are many experienced specialists, appreciated by international organizations, therefore, the price can be up to $48,000.
Oceania and Asia. Here, the pricing policy depends on the country. The Japanese UX designers charge $86,000 and more, and this is an average price for specialists with hardly 7 years of experience. Almost the same thing with Australia and a similar offer of $83,000. At the same time, Indian freelancers are ready to work at rates from $15,000 to $30,000, depending on their experience.
When considering the possibility of working with remote designers, be sure to check how to transfer funds to the executor, and what difficulties with tax deductions there are.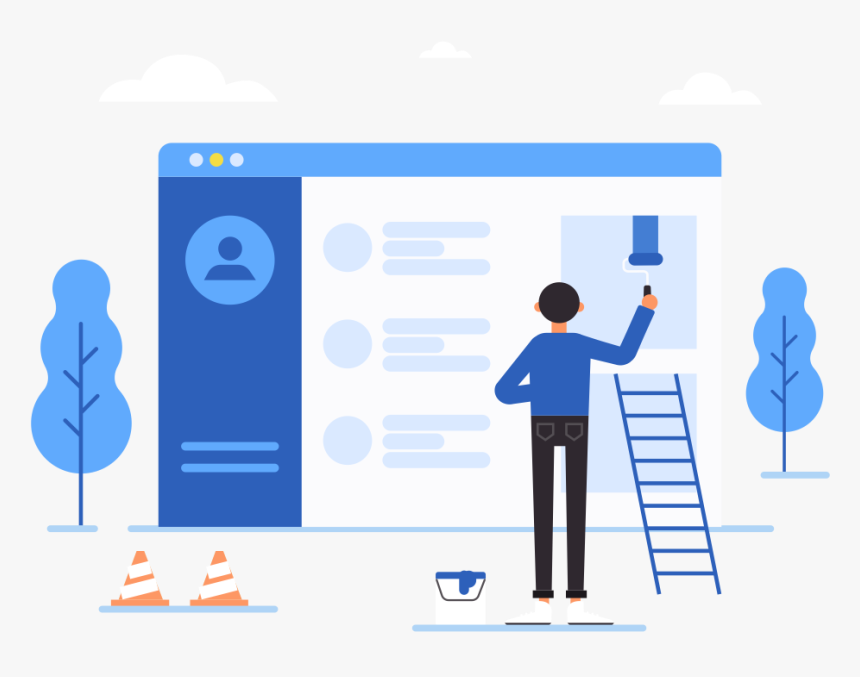 3. The Specialist's Level of Knowledge
If you want to understand who you're going to work with, you should check the resumes or promotional materials that user experience designers provide. Pay attention to what software systems they use for work, what products they are familiar with. The higher the level of expertise of the chosen designer, the higher the price and his involvement in the project in general.
What a UX designer should know:
Sketch or Balsamiq are software products that help create frameworks and
design visualizations quickly;
InVision will help you create user interfaces and visualize the design;
Flinto is a good tool for prototyping;
Adobe After Effects provides work with graphics, animation, and visual design.
4. Experience in The Needed Field
We have already mentioned that a UX designer should understand the future users of the website or application. After the implementation, the architecture and all the tools have to be intuitively understandable, and the color scheme should bring positive emotions. It is important that users want to visit the project more than once. It is even more important that they could find the desired product or information, make a purchase, download a program, subscribe, or perform any other targeted action as quickly as possible.
Study portfolios and cases of the specialists. If the UX designer or UX agencies have experience in a field close to yours, they will conduct the study of the target audience much faster. Moreover, the specialists will be able to suggest the best solutions, as they have already tested different approaches on real users in the needed area.
5. Which Is Better: A Freelancer or Design Agency
The decision of what is better, working with a freelancer or design agency, is very individual. Each option has its pros and cons. Let's take a closer look at them.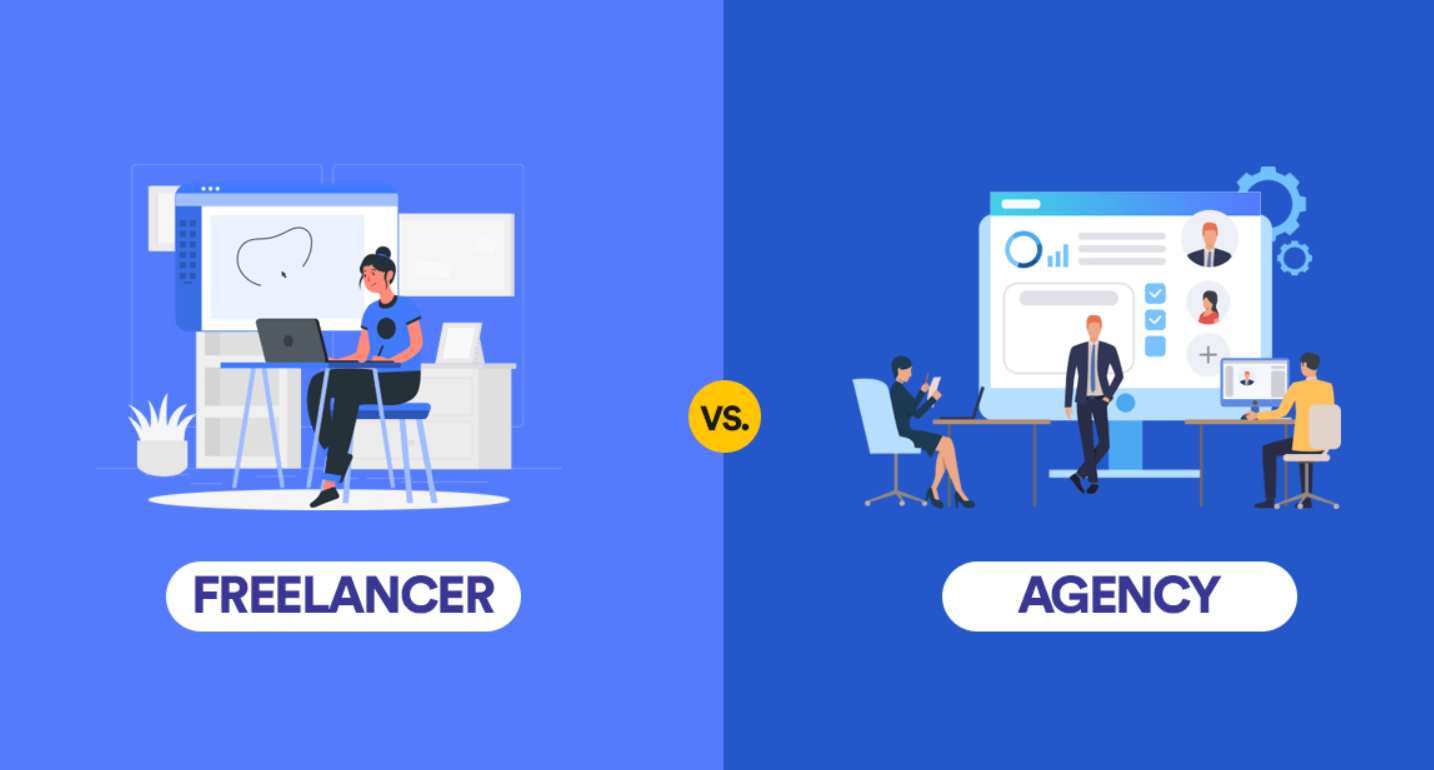 Benefits of freelancing
A freelancer is more profitable from a financial point of view as they usually put a lower price than the design agency. This is primarily due to fewer overhead costs. Moreover, freelancers know that they can not always provide the same amount of services as teams, and therefore reduce the rates.
On freelance exchanges, you can choose a specialist from many talented designers. You can contact a UX designer from any country, discuss the terms, their vision of the project, and only then make a decision.
But if you work with self-employed professionals, you will have to monitor all stages of the project.
Benefits of design agencies
You get a whole team of specialists of different profiles. And therefore, agencies have a wider range of possible services and solutions. Plus, you can set deadlines more quickly than when working with one person.
The designer agency manager takes on the administrative functions in those parts of the project that are delegated to the company under the contract. You don't have to spend time on strict control as within an agreed period of time, the developers will provide you with prototypes and design solutions for approval.
But a design agency's services cost much more than those of a freelancer. If you have a tight budget, this can be crucial.
That's why for small tasks of basic or medium complexity, we recommend working with a UX designer on a freelance basis. If you are planning a large amount of work with developing different layouts for the website, application, or administrative section, you should choose a good agency. This will save you time and will be truly beneficial.
In Conclusion
As you can see, UX design is a very important component of the future success of any project. Thus, you should choose a specialist carefully. You can study offers from different countries, choose people that understand your goals, and be sure to test any solution. And the range of specialists nowadays is huge, and you can find a good UX designer for any budget.