Web Design in Modern Marketing
The company website, or rather its website design is the most important element in any digital marketing. Many companies allow plenty of mistakes in the development of individual web design. The most common of them: the lack of understanding of spacing, inconsistency of design, the similarity of fonts, inconvenient design, and most importantly, templates.
The Individuality in Website Design: Where Are You?
The use of web design builders has long been part of the tools for all business companies. Many sites have become incredibly similar, they don't stand out among competitors because of all the ready-made themes and structures. They lack individuality and something that could entice the modern user. So there is a question: how to keep a company from standard web design and what details should you pay attention to?
5 Recommendations How to Develop a Unique Web Design
Effective and efficient, that's what a proper web design should be. After all, it's the design that affects site traffic and is crucial to the success of digital information about the services and products of an enterprise. You should approach web design development responsibly, as it is the face of your business in a digitized world.
1. Search for Ideas
When creating a web design, developers often take inspiration from examples of other people's sites. But some of the details are important, and some of them - not so much. Let's look at this issue in more detail.
2. The Date of The Web Design Development
The first problem you will face when borrowing outside ideas is the absence of the date when the site was published. This can have a negative impact on your web design: the site may look outdated and irrelevant to visitors. Any entrepreneur wants to use modern trends and innovations. Remember that companies statistically update their design every 3-5 years.
3. List of Inspiring Websites
Make a list of websites that have impressed you with their web design. You should look closely at them, find out what elements you like most, and figure out why. You can always do something similar under the focus of your site. Another important thing is to pay attention to what elements you don't like in these sites to avoid making similar mistakes. Discuss such web design benefits and disadvantages with your web design team.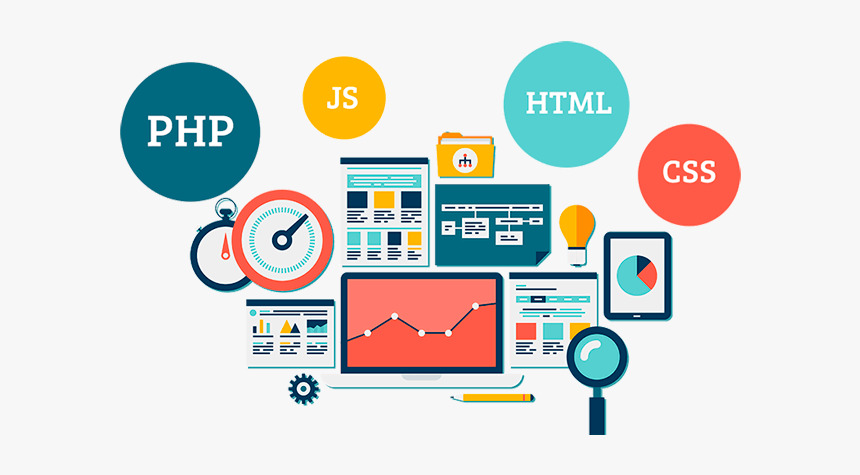 4. Websites With A Different Focus
You shouldn't limit yourself to reviewing websites dedicated to the specifics of your company only. Look for ideas for web design among your competitors as well as among other business sectors. You can also use the sites of specific themes for inspiration, for r example, technological and design companies. Or you can use ready-made resources, like websites with recent exhibitions of work by professional web designers.
5. Expert Opinion
You should remember that the digital industry is rapidly growing. Something that is popular now, can become obsolete in a few years or even months. You should be open to the opinions of others, consult with web design specialists, and listen to the opinions of experts. Besides, they can tell you the latest trends, even before they appear on other sites.
Creativity and Boldness
The desires of a specific target audience dictate its rules when creating a solid brand and a web design project. It is a creative and bold brand that will help you stand out among your competitors websites that the average user scrolls through in dozens in a day.
The Psychology of Color
Each color has a certain emotional association in people's minds. Color design, as well as types of fonts, can greatly affect how viewers perceive your website. Color can show the nature of a business and give the right shade of business tone. When choosing such an important detail, be cautious but bold as novelty can attract much more attention than something already seen and familiar. You should keep the color design psychology and your theme in mind to achieve the most effective result.
Professional Help
You can turn to a web design specialist, who will help you pick up a color scheme for the direction of the enterprise and the goals of your company. One of his services is the creation of a web style guide, which has detailed information about the materials and techniques used on your site. For example, a list of fonts, a set of icons, color scheme. Such a database will significantly help with further rebranding and future marketing changes of the company.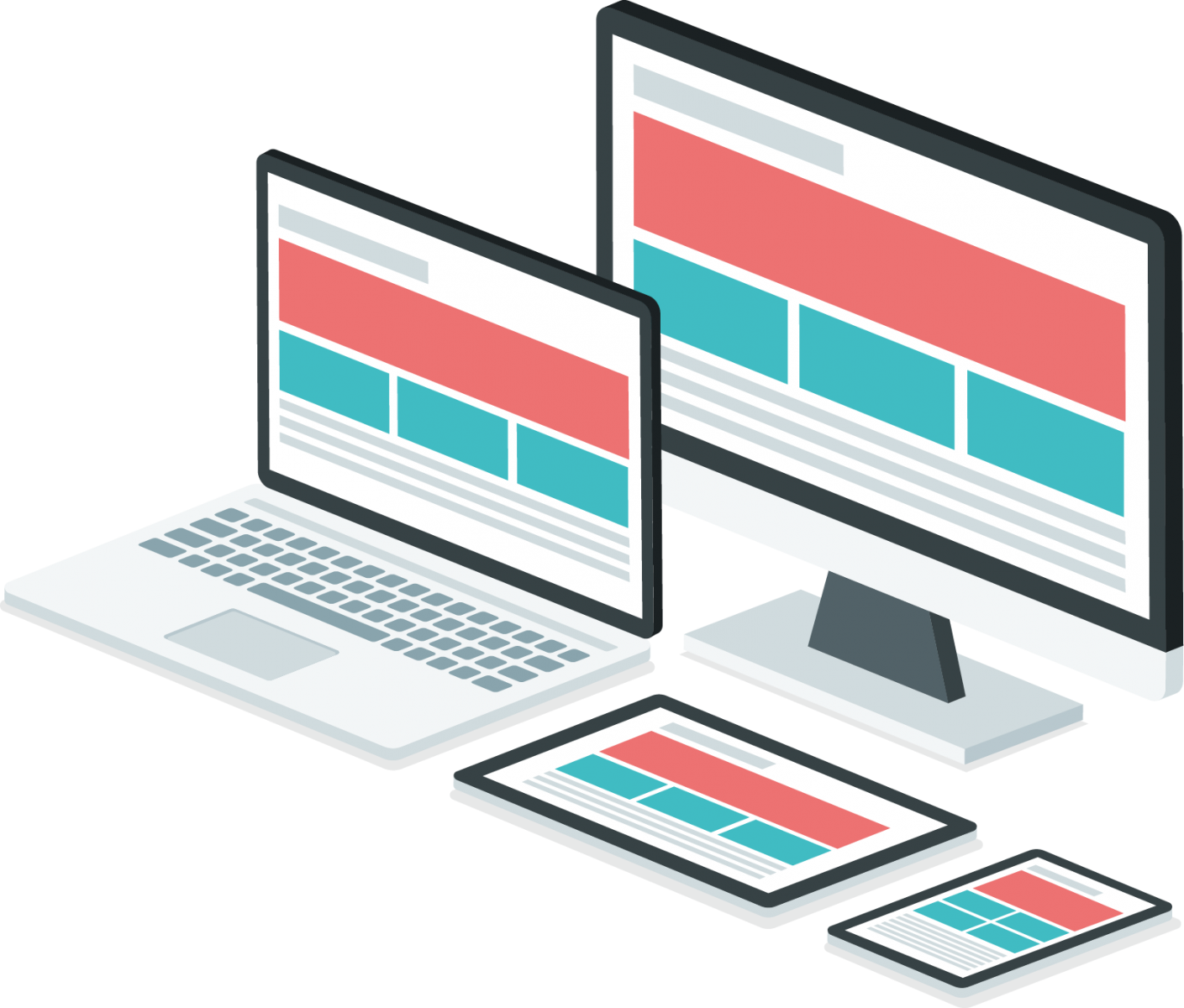 Interactivity
Nowadays, interactive components have gained high popularity among Internet users. It's a great way to diversify your site, make it less boring and more "live". However, there are several nuances in this case:
Micro-animation
Interactivity web design of small scale increases customer satisfaction. For example, micro-animation when the page scrolls, a minimalistic loading icon in place of the cursor, scroll animation. Such minor modifications encourage potential customers to move around the site and increase their interest in your business project.
Involvement and Distraction
When adding interactive components, be careful not to overdo it. Too many interactive components can have a negative effect on the user's concentration and will hinder rather than entice. This can ruin the overall impression of using your site.
Performance
Consulting Web Designer at this stage is almost mandatory. Don't forget that the quantity and quality of animations also affect the performance and the loading speed of your site. You should try to achieve the maximum balance between interactive components and website performance.
Optimizing Conversions
The use of interactive models and various animations will allow you to hold the attention of users longer, which will effectively impact the marketing conversion. In addition, this is a great opportunity to impress viewers, diversify their experience, and be remembered by a potential client. After all, interactivity web design has always been much more interesting than traditional link clicks. And it's a much better option than the new strategy proposed by Google: to increase waiting time on the site for the sake of conversion optimization.
Investing in Individuality
Templates won't make your website unique and memorable among the huge bulk of others using the same web design builders and tools available to everyone. The solution is quite simple: you should invest in the creation of a completely individual and unique web design. This is crucial for the final quality of the website, as it is the online representative of your company. Ordering from a professional web designer guarantees not only flexible layouts for the focus of business and your personal desires but high-quality results as well.
In the Absence of Investment Opportunities
In some circumstances, for example, the lack of time for an order from a web design specialist, or when such a service is too expensive for the company, you can improve the uniqueness of the site with the help of detailing and customizing images and icons.
Choosing Images
The choice of images in web design development is an important stage that has a decisive impact on the user experience. This is especially true for key sections: menu, site header, home and service pages, the "About Me" page. Most companies use stock images, which are images on a particular subject, placed in the public domain on marketplaces. However, stock photos from public free sites can have a negative impact on the reputation and credibility of your company. You can turn to a web design specialist, who will not only choose high-quality images in high resolution but also help to customize the photos, using their tools. Or you can find special websites with paid stock images.
Value and Purpose
About Purpose
During the web design development for your site, you should always remember who is your target audience. A frequent mistake of companies is focusing on their own desires and impressions of the visualization, while, in reality, they should pay attention to the desire of the consumers and their interests.
About Value
Think about the benefits you provide to your customers over other competing companies. Create a quality value proposition: text on the home page with a headline, subheadline, and call to action. It should be eye-catching because it's the value proposition that plays a critical role in the visitor's choice to stay on the site or not.
Easy Visualization
Observe the visual hierarchy, which is a method for organizing and designing the elements of a web page. It determines their place in the structure by importance and affects what the visitor will see first and in what order. Remember that customers also like a clean and modern web design without unnecessary clutter blocks of information or other marketing elements. In other words, website design should radiate visual simplicity and convenient functionality.