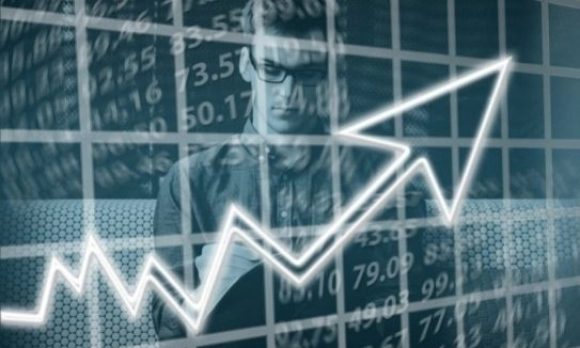 Best Appointment Setting Companies & Services
What is the main focus in the traditional sales world? We say it's negotiating and closing deals. Businesses today are looking to automate every possible process that would cut down on routine time and allow employees to be more productive. That's why the appointment setting method is relevant for organizations in various niches and segments. This topic requires in-depth analysis so that you can understand the value of such a strategy. Let's explore all the subtleties and benefits of appointment setting services.
This review is based on activities of appointment setting companies, helping businesses find new prospects and customers in the market.
From Definition to Recommendations
Concept
When talking about "complex" products in areas like IT, consulting, and marketing, appointment setting becomes part of the sales cycle.
The concept of appointment setting can be easily defined as a process of identifying the target audience, contacting potential customers by phone, and making an appointment with a representative of the firm. Professional appointment setting services are quite expensive, even though they effectively help businesses get more sales and regular customers.
Experts in the field are called "setters" or "cold specialists" due to the fact that the appointment setting service is primarily about working with "cold" leads.
While being an excellent method for increasing customer loyalty, appointment setting is quite time-consuming and complex. Thus, according to the experience of many appointment setting companies, experts make up to 30 calls per hour, while there can only be 1 potential customer. Appointment setting is done in about 5 connections, provided that leads are handled by an experienced specialist.
Does Your Business Needs Outsourcing?
Any business that wants to grow and scale must have profitable sales. This is where you simply can't do without outsourcing. After all, the main task in the process is to get the customer interested in the appointment and, as a result, close the deal. That's why appointment setting services are provided by experts who not only understand the company's main product/service but also are virtuosos at business marketing.
Appointment setting should not take up much time for company salespeople since their main task is still sales. And if your company's specialists spend more resources on processing cold leads, they actually do the work of experts in appointment settings. This actually means that unless you transfer some responsibilities to appointment setting companies, you should not expect any growth.
There are other motives that may be a reason for firms to turn to appointment setting companies. For instance, it will likely take several months to find an experienced appointment setting expert on staff. In the era of high competition, crisis, and pandemics, is your business ready to put effective sales processes on pause? The question is rhetorical but the answer is obvious - the capabilities of appointment setting companies will allow you to broaden your perspectives.
By outsourcing appointment setting services, you will be able to solve more problems than it seems. Therefore, owners of small, medium-sized, or large businesses should understand the importance of well-designed appointment setting tactics in today's world.
Appointment Setting Advantages
Only qualified specialists in this field can provide the best appointment setting services. They know how to properly organize a systematic process, gain the trust of potential clients, and, of course, track and retain them. Therefore, when talking about appointment setting services, there are 3 main advantages for business - more clients, growth, and profit. Behind these, there are other perspectives that will allow organizations to feel more confident in the marketplace.
With appointment setting companies, brand owners can better understand their target audiences. Appointment setting specialists understand how to quickly reach target markets and get more quality customers.
New technology is a necessity that helps unlock the potential, automate and improve business processes. That's why appointment setting teams use different software in their work.
Appointment setting specialists are always responsible for their reports and analysis, which helps them make new decisions to increase conversion rates.
To get more quality leads for sales managers and close deals faster, appointment setting experts must be able to identify the pains and needs of customers.
Lead Generation Aspect
Lead generation is a marketing tactic that focuses on attracting potential customers to your business's products or services. It consists of customer prospecting, appointment setting, and closing the deal - these are the three keys interconnected with each other. Appointment setting companies play a huge role in the lead marketing process. Without their involvement, most clients would not be brought to Step 3 (sales).
Often appointment setting is mistakenly understood as lead generation, however, these two concepts have a significant difference. Experts in appointment setting companies define them as two completely opposite tactics in marketing.
The purpose of appointment setting is to schedule an appointment between the client and the company on a specific date and time. Specialists engaged in lead generation marketing only provide businesses with leads (contacts of potential customers).
Thus, appointment setting and lead generation are integral parts of the marketing process, providing a major influx of hot clients. However, these concepts do not replace each other.
Appointment Setting Firms and Their Recommendations
Many agencies would be happy to get an all-in-one solution for an effective appointment setting strategy, but is there one? Alas, the fact is that any appointment setting company will tell you that each business is different, therefore, the approach must be unique. True, there are a few aspects to consider when using appointment setting tactics.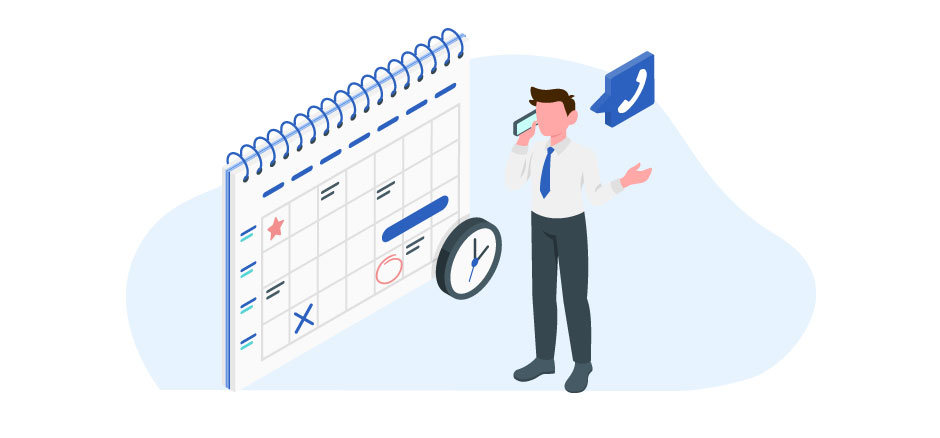 Aspect #1
Optimize your business website and make it easy for your customers to reach you. Any action should not take your site visitors more than 1-2 clicks. This way, when your customers can serve themselves, the appointment setting process will take place without experts.
Many cab agencies have buttons on their websites that allow customers to order a cab with one click. Beauty salons allow their site visitors to make their own appointment settings to choose a particular professional. Thus, you want to make sure your website has a similar button.
Aspect #2
Experts in B2B appointment setting companies recommend agencies make more calls to increase the likelihood of setting an appointment with customers. And managers work more efficiently on scripts.
Aspect #3
Appointment setting companies recommend that you never over-praise your products or services. This is especially true for primary clients. Sometimes, it's better to talk about the effect than about the product itself.
Aspect #4
Managers must also work with clients' objections, avoid stop-words and phrases, and avoid being too formal during conversations. In other words, communication should be balanced and client-oriented.
Mistakes and Techniques
Appointment setting is the only goal a manager should have when making cold calls. However, some managers often skip this rule and start selling immediately, which is completely unacceptable. The emphasis in the best appointment setting companies is on a quality business-to-business approach.
Technique #1
Experienced specialists in appointment setting companies are creative and never waste their customers' time on providing superfluous information. Dialogues are typically short, clear, and fascinating, like a book that you want to read more with every page. Before making a call, appointment setting experts study their client profiles and focus on specific information in the dialogue.
Technique #2
Appointment setting experts often offer customers multiple options for appointments, i.e. several dates and time slots. These specialists are also good listeners, which greatly increases the credibility of the brand and helps better understand the target audience.
Additional Insights about Appointment Setting Companies
Appointment setting agencies help various businesses schedule appointments without wasting their precious time. The purpose of appointment setting firms is to find and attract the right target audience with well-tested techniques and methods. They also offer an appointment setting answering service, analyzing, testing, and adapting the results of their strategies.
Appointment setting agencies are also responsible for tracking key decision-makers on deals. They are responsible for conducting personalized campaigns that are more effective and less time-consuming for the business. Each appointment setting project is matched with experts who meet the needs of the business.
Handling Inbound and Outbound Calls
The difference between inbound and outbound calls is significant in motivation.
Imagine that you get an incoming call from your website, what do you know about the person except that he/she is probably motivated to make an appointment. In most cases, the deal will be successful if managers of appointment setting companies answer all the questions correctly.
Working with outbound calls is different. Professionals need to put more effort if they want to get a positive result. When it comes to outbound appointment setting, the client "needs" to stay motivated, which can be a challenging task for the manager. Therefore, specialists collect information beforehand, so they can use it in communication.
Role of Appointment Setting Specialist
For an appointment setting strategy to produce results, business owners must decide who is going to work on its development.
Professional appointment setters are available on the market as freelancers and in-house professionals at specialized agencies. Choosing the latter is more beneficial since you get an entire team of professionals, instead of just one.
The role of an appointment setter in this process is invaluable since he/she is the connecting link between the sales representative and the client.
Typically, the appointment setting process goes in the following stages:
Acquaintance. An appointment setting company specialist finds out which companies are the TA of the business and gets the basic information on them;
Personalization. Efficiency is achieved through personalized messages that make potential customers open to the business;
Responsiveness. Successful implementation depends on the experience and ability of the specialist to quickly offer solutions to customer requests;
Understanding. This one is much like child psychology - a specialist must understand and accept the feelings and emotions of the person to establish a connection before the appointment setting process;
Recommendation. This stage demands subtlety from the manager because a raw proposal will only alienate the person, breaking the connection. Therefore, at this stage, the appointment setting process is more of a recommendation.
This is the approximate chain of steps taken by specialists when providing top appointment setting services.
Sales Representative VS Appointment Setting Specialist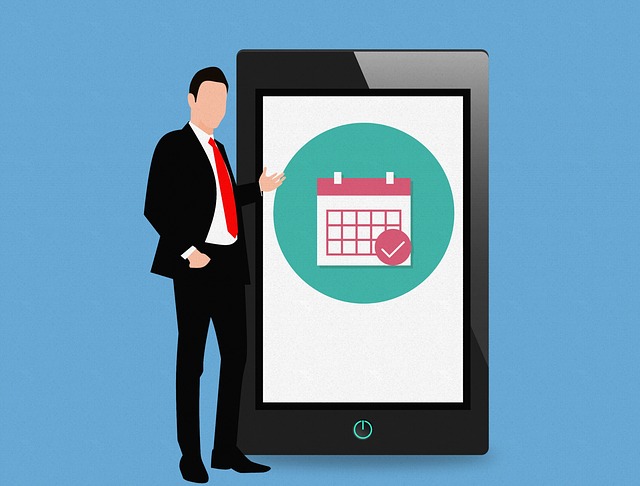 This is a frequent question that appointment setting firms are asked, which needs to be answered to avoid misunderstanding. These are two completely different positions in appointment setting companies that are also interrelated.
An appointment setting expert is responsible for identifying potential clients and determining the time/date of the next contact. Being an advocate of the brand in terms of finding the right customers, such a specialist knows how to convince them to continue the communication with a sales representative of the brand.
Sales representatives, in their turn, are not involved in the appointment setting process - they consult customers and close deals.
Appointment Setting Services and Their Types
Top appointment setting services from specialized agencies is an opportunity for the business to increase the number of sales, customers, and optimize the work of the internal team. Therefore, appointment setting involves the following services:
Preliminary answers to questions (including small talk);
Providing evidence of the unsurpassed quality of the product/service; Planning and demonstration;
Rescheduling and cancellation of meetings;
Selection of potential clients.
As mentioned earlier, appointment setting services are conventionally divided into inbound and outbound types. Undoubtedly, combining both of them will benefit the business more.
Talking about spheres that will benefit from addressing appointment setting companies, the list includes healthcare, real estate, law, accounting, finance, and IT. However, there are many more. especially in the B2B sector.
The Process
The appointment setting process depends on many factors, starting with the business goals and requirements of the firm. Basically, we can identify the main path that each appointment setting business takes to ensure more benefits for brands:
First meeting. This is where the parties discuss the main points of the business including its TA, customer contacts, schedule, budget, and so on;
Evaluation. Appointment setters review and evaluate what tools and solutions should be implemented to improve the situation. They also determine what types of contacts the business needs;
Suggestion. Once all the research is done, the appointment setting firm provides a solution (the number of meetings and time frame);
Outreach. Specialist appointment setting companies find and communicate with potential customers of the business. At this point, they become brand advocates, with the goal to ensure an ongoing flow of potential customers for future sales;
Appointment setting. Once there are enough hot leads, they are then transferred to the sales team. The company also provides sales managers with all the information required on buyers so they can close the deal.
Pricing
Prices of B2B appointment setting services are individual for each business. Since each has its own goals and requirements.
Appoint setting firms can charge by the minute or for the meeting itself so it depends on which option suits you best. The price of an appointment setting expert per 1 minute starts at $0.8, a meeting itself can cost as much as $100.
Don't let these figures scare you since everything depends on many factors. Remember, though, that it's quality, not quantity, that matters so that the investment will pay off quickly. This is why you want to prioritize with the chosen appointment setting company at the first meeting.
Considering your business needs and the industry, the minimum price per appointment, and CLV (client lifetime value), the appointment setting agency will be able to calculate the approximate cost per appointment. This way, companies will know how much budget they need to allocate.
Of course, there are a number of other metrics that affect the cost of appointment setting. For example, marketing costs, costs associated with the development of the sales department, and so on. But first of all, the brand should think about a reliable B2B appointment setting partner.
Reliable Appointment Setting Partners
Finding the best appointment setting companies for cooperation will not take long if the company knows its needs. However, a large number of offerings on the market can be confusing. So we have decided to highlight the following 10 effective appointment setting companies worthy of your attention:
RemSource. The agency has an excellent rating on the network and a lot of positive reviews. Their offer quality solutions for consulting, management, and administrative services;
Cience. The firm provides appointment setting services mainly to B2B firms. Their solutions are aimed at inbound and outbound SDR and CRM services. You can use a calculator on their website to determine the average cost of their services;
Belkins Inc. This company is active in 30 countries and works mainly with B2B companies, startups, small and medium-sized businesses;
More Meetings. The top-rated appointment setting agency assists B2B businesses and IT companies. In addition to its appointment setting services, it also offers solutions related to training and exhibition;
Xplore-Tech. Apart from appointment setting services, the firm is always ready to build an app or engage in the digital transformation of your business;
Intelemark. The company is focused exclusively on finding leads for large firms, small and medium-sized businesses;
Leadium. Appointment setting, lead generation, database replenishment, professional services - these are the main services of the company;
Virtual Assist USA. Appointment setting companies can provide a range of virtual services. That's what this agency does best - from strategy and marketing to appointment setting;
TelePro Group. The experienced B2B outbound calling company offers solutions that will benefit many businesses in terms of email marketing, process automation, and more;
Simply Contact. The professional outsourcing company serves clients from all over the world, engaged in healthcare, media and entertainment, tourism, and e-commerce.
When Do You Need Appointment Setting?
There are several signs of when a business needs appointment setting services, e.g. when selling high-value products.
As you know, appointment setting involves decisions related to identifying and tracking potential customers. Such actions help teams understand when decision-makers will be ready to make a deal. Once a potential customer is ready to buy, the contacts are passed on to the brand's sales team.
Another reason to know if a business needs to address appointment setting companies is having a long sales cycle. Teams of appointment setting experts help shorten it and redirect the customers to businesses that are more likely to make a purchase.
Team of Experts
When a B2B appointment setting company has tasks to handle, it will assemble a team of suitable experts. This is how appointment setting services become more effective since the business will cooperate with the right specialists who have experience in the niche.
Basically, the team of experts will consist of specialists including the director, appointment setting manager, and SDR (sales development representative). Each of them has a specific function, e.g. monitoring the strategy (director); providing support (manager); making cold calls and proving results (SDR).
Of course, in most cases, such teams do not consist of 3 appointment setting specialists - the composition of the team depends on the planned result, business size, product/service pricing, and other things.
Partner Selection and Criteria
Businesses should make a profit from cooperation with appointment setting companies, so choosing a partner should be taken seriously. After all, effective appointment setting requires special knowledge from specialists.
The first thing that brands should do is study customer feedback and ratings of chosen appointment setting companies on special review sites. Perhaps this is the best way to decide. Finding information about the company's experience in your niche will be no less relevant. Keep in mind that agencies offering "all-in-one" solutions should cause at least some suspicion.
Specialists in this field will never give you a 100% guarantee - they do research, offer solutions, and are cautious about their promises. What they can guarantee, though, is accountability so businesses can track success and get quality leads.
The best reps don't abandon their partners after they hand over their contacts but provide support. Ideally, they can work with business managers to close more deals. Some firms will even offer potential partners to test their services.
Summary
Appointment setting plays an important role in reaching success for any brand. Searching for new potential customers takes a lot of effort from businesses. In such an environment, business growth becomes a real challenge.
By outsourcing the tasks of appointment setting to a specialized company, brands can expand their prospects and save time on routines. What's more, with a B2B appointment setting team, businesses will receive quality sales support and training.
FAQ
How much should I charge for appointment setting?
The price for appointment setting services can vary from $10 to $150 - it all depends on your business niche and needs.
How do I set up an appointment for my business?
Communication with potential customers is done via email, online chats, video meetings, or by phone.
What should I focus on to be successful in B2B appointment setting?
You need to understand your potential customers, establish a trusting relationship with them, and attract them to your product/service.
Why is appointment setting important?
Online presence is essential for each business, and appointment setting companies offer the right strategies, providing great prospects. Moreover, such services are an opportunity for any business to focus exclusively on quality leads.