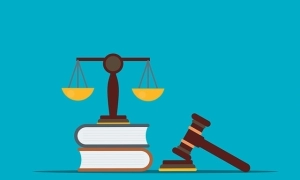 Why do you need an answering service for attorneys? Why more and more companies are turning to virtual receptionists and answering services? In this article, we are going to give you answers to these questions and also discuss the pros and cons of legal answering services.
Best Legal Answering Services: How to Make the Right Choice?
In the face of fierce competition, law firms and legal practitioners are increasingly using legal answering services. Along with demand, traditionally grows supply. Today, only in the U.S., a huge number of companies offer different packages of answering services for lawyers. How do you correctly determine which proposal is best suited for your business and your clients? Let's figure this out together.
What Are Legal Answering Services?
Legal answering services are, in fact, familiar to all types of businesses, call centers, which receive calls from your existing (or potential) clients, book appointments and consultations, communicate via online chats, and handle outgoing calls.
The main difference between such legal call centers and other companies is that they specialize in working with attorneys. These can be small or mid-sized companies working in one area or large organizations with a special department focused on legal services.
Basic principles of quality legal service are as follows:
Flexibility. Depending on your business needs, you can order services of a virtual answering machine at certain hours, days, or 24/7;
Basic knowledge of legal issues. All clients will be served in a professional manner so that they know they are served by a legal company, even if talking to an assistant or a secretary.
It is due to the complexities of working in the legal field that there's a demand for specialized legal answering services.
Who Needs Legal Answering Services and Why?
Practicing attorneys know how often (even during working hours) they have to turn off their phones or switch to "silent" mode. You can't pick up the phone when you're in court or in court or in the middle of a consultation. And after hours, instead of talking to impatient clients, you want to relax with your family and friends. Below are a few ways you can try to handle this.
1. Use an automatic legal answering system. This method seems obvious, but the problem is that statistically, up to 85% of people hang up when they hear an answering machine talking to them. If you're often unavailable for unavailable for phone consultations, customers will take it as indifference and leave for your competitors.
Even if you install the most advanced legal answering system that answers your FAQs, some people will still be unsatisfied. Nobody wants to believe their problem is not unique - everyone needs special attention.
2. Hire an assistant. You probably already have a secretary or receptionist. And if you're a law firm, there are even more than a couple of them. However, there comes a time when they can't handle incoming calls. And after hours or on weekends, no one picks up the phone at all.
Practice shows that increasing the staff is beneficial to a certain extent. And for a private lawyer, employing even one secretary can be a problem.
3. Connect legal answering services. With the right choice of answering service for attorneys you can get the following benefits:
Qualified assistants to register calls and schedule clients at the times you need them, including nights or weekends;
Client loyalty. People know that even after hours, they are not talking to a soulless robot but a human being, which is always appreciated;
Convenient reporting, call records, scheduled appointments, and quality control from the provider;
Financial benefits. Get more clients while focusing on your main work. Moreover, the costs are usually much lower compared to when paying full-time hired assistants.
How Attorney Answering Service Works
Today, most services use virtual telephony. And you can always set up your incoming phone call forwarding to it, with the possibility of further switching to one (or more) phone numbers of your company.
In the most simple case, upon receiving a call, a legal answering service operator will send you a message with specified time and communication options, e.g. an office visit or a Zoom meeting.
Some typical questions can be answered by the "virtual receptionist," provided you set the rules in advance. Otherwise, more often, it will transfer the call to an available attorney of the firm.
Modern tech solutions help make answering services at law firms as convenient as possible for lawyers and their clients.
CRM System
Give the company access to your client database, and the operator on the incoming call will know right away that, say, Mr. Smith, who is litigating an inheritance case, has called. Even the simplest personal touch, immediately following the phone call, will be pleasing to your client.
Moreover, the answering legal specialist will see the frequency of requests and what actions have been taken before. This will help avoid long explanations from the client to understand exactly what's needed.
Online Telephony
Almost all modern services of virtual telephony are equipped with automatic recording of conversations. Such devices can help the operator understand what was agreed with the client earlier. In case of any problems, the attorney can also listen to the conversation to know exactly what the client's problem is and what needs to be done to solve it.
Transparency & Quality Control
Automated reporting will help check how legal answering services work with your clients at any time. You can generate these reports online in your cabinet on the website of the service or in the app (if the company provides such a service). In some cases, clients can access the reports in a CRM.
Legality
Law firms in the U.S. are familiar with problems associated with advertising law, especially when making outgoing promotional calls. Using a phone answering service for lawyers avoids unnecessary complications.
Additional Services
In addition to professional and correct phone answering, the best answering services for lawyers offer a wide range of other services as follows:
Live communication with clients via online support chat, WhatsApp, and social media;
Alerting clients about promotions, discounts, scheduled appointments, and additional outbound calls;
SMS messages about consultations, meetings, court sessions, or other important events;
Analytics. Lead quality analysis, ad channels, and marketing tools used by the company;
Multilingualism. You can choose a service with a virtual receptionist who will communicate in two or more languages, depending on the client's country of residence and preferences.
Also, if you provide access, many answering companies will be willing to set up appointment slots for your clients in Google Calendar or other similar services. Some companies will also offer invoicing and payment control on behalf of your company as an additional service.
How Much Does Legal Answering Services Cost
Pricing in legal answering is very flexible, so even a novice practitioner will be able to find a suitable option.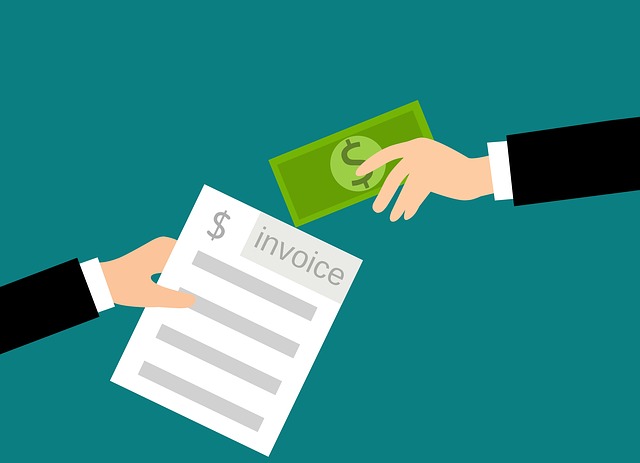 The cost depends on the following parameters:
Conversation minutes per month. You can choose per-minute charging or a suitable service package and pay for extra minutes outside the plan;
Number of outbound calls. Outbound calling is always more expensive when compared to incoming traffic;
Working with clients from other countries. Usually, international calls are 2 times more expensive than domestic long distance;
Additional services. On average, answering services for law firms offer plans from $300 to $1500 per month. However, with a small volume of calls, you can always find a $100 plan. Large law firms often cooperate with legal answering services on individual terms, that's when a monthly fee can be several times higher than the premium rates of the service provider.
On average, answering services for law firms offer plans ranging from $300 to $1,500 per month. However, with a low volume of calls, you can easily find a plan for as little as $100. In their turn, large law firms often cooperate with legal answering firms on individual terms, in which the monthly fee can be several times higher than the highest rates of the provider.
How to Choose the Best Legal Answering Service
You can find a huge selection of good offers in legal answering services on Google SERP and rating sites. However, understanding which of them will become your legal firm receptionist can be a challenge.
Below are 8 basic steps to help you choose a reliable business partner. We'll start with a few questions you want to answer to proceed.
1. Do you need a dedicated team?
Some companies distribute legal answering work between dozens or even hundreds of their employees. In this case, each legally trained operator has all the necessary rules at hand. When making a call, your clients understand they will talk to a law firm, however, they are unlikely to recognize your company, even if you mention the name every time.
Other companies assign a special team of specialists who work either only with you or with you and 2-5 other companies. Each regularly-trained legal answering operator understands which company is being referred to at the moment, keeping all its nuances in mind. However, this option of law phone answering service is always more expensive than the mass approach.
2. What kind of availability do you need?
In their ads, any virtual receptionist for attorneys will mention 24/7/365 availability. This would seem like the perfect solution. In fact, such availability adds up to more phone minutes. If you are working with a small team, for this option, you will have to increase the staff of your attorney phone answering service or periodically hire additional operators. In any case, the price will be increased significantly.
Most small law firms use legal answering services as follows:
At weekends and after-hours;
At times of high stress on their own managers;
When none of employees of the legal answering company can answer phone calls.
Consider whether you need legal firm receptionist services at night time. If you do, the price will, of course, be increased. However, unless you work with different countries and in different time zones, it's unlikely the case. Similarly, you can save on morning hours, when the pressure on your own staff is rather low. It's important to competently assess the peculiarities of your work and the frequency of phone calls.
3. What additional services do you need?
When making a choice, the first and foremost is the quality of service. We have already described a list of additional services, which answering services for lawyers offer to their clients. Assess your needs and make a list of what you really need. You can also add a few services that you find attractive but can still do without below.
Thus, already at the choosing stage, you will be able to exclude companies that don't offer the required service, separately evaluating proposals for services that are not crucial for you.
4. Choose a convenient paying method
Some companies will bill you on a monthly basis, while others offer different payment automation options. There are also legal answering services that will charge you from your phone. Evaluate in advance which option is more convenient for you.
5. Create a list of candidates
Now you have a list of requirements for a legal answering service, with excluded unsuitable options. There's no point in studying every proposal - choose three or five most suitable firms in terms of requirements and price.
6. Compare candidates
Most attorney answering service providers offer a list of their services and rates on their websites. However, if you need a non-standard solution (e.g. more/fewer phone calls) or any additional services, it's best to send a request to the company. Also, feel free to request a price list from agencies that have no rates on their websites. Quite often, they turn out to be even more profitable than others.
In any case, in response to your request with a clearly defined list of requirements, the company will send you a proposal with a price list and the most detailed list of services. Comparing such offers is much more convenient than comparing price plans on websites.
7. Study their reviews
A legal answering service that is rated on several review/rating websites and discussed on related forums, etc. is a big advantage. Such companies are usually focused on building strong relationships and long-term cooperation with their customers. Thus, before making your final choice, carefully read a few reviews and study customer feedback to better know your potential business partner.
8. Ask the right questions and communicate
Some top legal answering services will offer you registration on their website to try their service for free. This will help you understand at least part of the features before signing an agreement. First, you will see your account profile and report examples. Make sure the mobile app (if any) is also convenient and easy to use.
However, to see the main thing, i.e. how operators of the service provider will handle your rules and scripts, you want to talk to virtual receptionists of the company in any convenient way.
Evaluate the following parameters:
Response speed. If the service is not ready to quickly respond to your potential customers, there's a high probability that after you make the payment, the support will also be far from perfect;
Legal knowledge and quality of work. Call centers will often position themselves as experienced specialists in legal answering. In reality, their operators can do little more than reading the template answers you gave them. You don't want them to get lost in any unexpected situation and damage your reputation. Also, if the legal answering service is not able to sell its own services in a qualified manner, will it be able to represent yours at the required level?
Be attentive to details. Carefully study the agreement/contract in advance and understand all the conditions, even from the best virtual receptionist for law firms.
Online Chat Services for Legal Answering
This type of communication with clients is offered by many leading legal answering services, however, the services of a support chat operator can be ordered separately. In addition, fully automated solutions, i.e. chatbots, are quite popular today.
Chatbots are often used for quick help on websites, messengers, and social networks.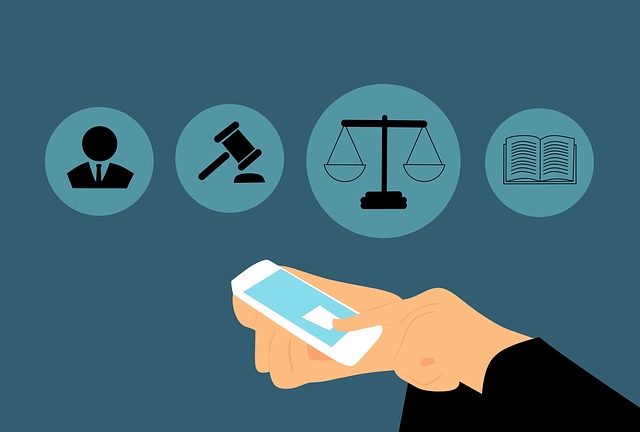 How do online chatbots help legal answering services? Just like they help any other service. The process typically implies the following stages:
The user opens the chatbot to ask a question;
The chatbot offers a few FAQ categories to choose from;
The user clicks on a suitable option from the list;
The chatbot immediately provides the requested information.
Additionally, there's always an option to contact an operator. In this case, the question is transferred to a manager or a representative of the legal answering service.
More advanced AI-based systems are being actively developed. In this case, chatbots analyze questions and provide their answer based on identified familiar words. The longer the system operates, the more additional material is received by the chatbot for analysis, i.e. the smarter it becomes. As a result, its answers gradually become more and more accurate.
Chatbot pricing
A simple chatbot for automatic answering can cost as low as $100 in India. However, you should understand that you have to make a list of all the questions and answers, including qualifying questions, by yourself.
ML-based (machine learning) solutions are several times more expensive. However, they do help relieve people from answering frequent questions.
How to choose a chatbot?
There are several options to choose from when it comes to user-friendly chatbot support for your project:
In a messenger. In this case, a button with a link is often placed on the site. This option is cheap, however, many people are likely to consider it unfavorable;
On a website. This option is quite expensive but, at the same time, is the most reliable in terms of tech support and data protection (since it will be part of your website);
Online chat service. This option implies monthly pays and risk of cooperation with an unreliable third-party service. On the other hand, the solution is quite cost-efficient, fast, and CRM-friendly. Plus, you can also connect other solutions from legal answering services to it.
Once you have chosen a few companies that you like, follow the basic principles and evaluate/compare their lists of services, pricing, product/company reviews, communication aspects, etc.
Client attitudes toward chatbots
Representatives of leading law firms that offer legal answering services claim that any type of autoresponder is annoying to law firm clients. In fact, this is not entirely true. The main thing in this matter is being moderate.
Thus, people don't mind getting answers from chatbots to simple questions like working hours of the company, contacts, and the like. Many users will also be happy to get automated answers from chatbots regarding general legal matters, e.g. the number of this or that law or a link to an official document.
You can also automatically arrange an appointment, which will also be a convenient solution for customers who don't have time to reach companies by phone. The main thing is that this appointment is actually confirmed by an attorney.
When it comes to serious matters and solving personal problems, everyone expects a legal answer from a real person, preferably from an attorney. This is why a chatbot should always offer an opportunity to communicate with a live consultant.
Chat and phone bots in legal answering services
If it's all clear with phone calls since people prefer to talk to other people, it's a different story when it comes to correspondence. We have already mentioned a few examples of using chatbots, generally perceived positively by users.
Apart from all of the above, a lot depends on the behavior of your customers. For instance, junior IT specialists are usually fine with getting their answers in chatbots (if that's what they need). However, people of more conservative professions will most often demand to be connected to a consultant even in correspondence. Otherwise, they will refuse to use the service at all.
Still, creating and maintaining a chatbot is much cheaper compared to legal answering services. Thus, more companies in various fields, including financial and legal, are actively implementing them.
If you seek advice from the best answering services for lawyers, most likely you will be asked to draw a portrait of your potential clients. This question can actually be included in general market research. If the majority of your clients agree to such automation, then you have a great chance to save your money on legal answering services.
If people are likely to accept a chatbot negatively, you too want to stay conservative - the customer, as we know, is always right. In the list of legal answering services, choose to communicate not only by phone but also via chat. It's an inexpensive service and it will most definitely pay off for itself.
As you can see, there are quite a few options for cost-effective and comfortable communication with your customers. Calculate, analyze, and choose the most suitable one.
FAQ
How much does a virtual answering service cost?
A virtual answering machine can cost anything from $300 to $1,500 on average, depending on the provider and your chosen plan. Many companies will also offer custom rates to their customers, which are obviously more expensive. A low-cost solution will cost you around $100, finding one can be a challenge, though.
Which services can a legal answering firm provide?
Legal answering services usually imply receiving calls from customers, offering primary questionnaires to them, and making appointments for consultations. Such companies will, as a rule, make outbound calls to your clients to remind them about an important event, share crucial information, etc. Such companies can also consult customers in online chats or instant messengers, issue invoices, and provide additional services.
How much does a virtual receptionist cost?
A virtual receptionist will usually charge from $200 to $1500 and above. In today's environment, the services of registrars and answering machines are almost completely the same. Registrars are still assumed to provide fewer additional services and work only with incoming calls. However, in fact, this has been wrong for a while now.
Are answering services really worth it?
Absolutely! You get a whole team of virtual managers who will answer phone calls according to your rules, make appointments, answer simple questions, and remind your customers about important events. The cost of such an answering machine will be lower (when compared to a live secretary or administrator), and the number of outgoing/incoming calls will be increased.
How much does it cost to hire a legal answering service?
Prices for an answering service vary greatly depending on the reputation of the company and the amount of work required. As a reminder, the minimum is $100 per month. However, if you don't have many calls, the job can be handled by a single administrator. Otherwise, you need a whole team.
How does virtual answering service work?
You set up the rules of communication with your clients and forwarding of calls to a virtual number, received from the service provider. At a predetermined time (or at your request), operators of the provider, who are familiar with your requirements, will answer phone calls from your customers instead of you. Such operators are also familiar with legal terminology and law basics.