Modern digital technology is rapidly evolving. More and more ways to use them appear, as well as, functions, and, of course, methods to improve their business designs. And online forms in real time are one of the new recently emerged progress methods.
What Is a Contact Form?
An online contact form is a way of communication between the client and the administration of the site. Usually, it's used when other ways of communication with the representatives of your company are unavailable. Using a contact form, you have not only a possibility to get feedback but also accept and process requests.
How and Where Do You Build a Contact Form?
Creating such a form for your website is not that hard at all. For example, an HTML contact form has only a few fields. It's affordable and easy to use both for novice freelancers and expert marketers. In addition, a contact form code can also be found on your own on the Web.

Best Contact Form Solutions for Your Website
When building contact forms on WordPress, installing additional plugins is a common approach. This is due to the fact that there's no possibility to customize the look and functionality of the contact form in the built-in constructor. The most used contact form design companies are WPForms, Contact Form 7, and Jetpack. These plugins have over 3 million downloads and free functionality. For specific business requirements, custom orders are made by WordPress devs or other professional companies.
When Using Other Web Builders
As a rule, other websites have their own builders for creating individual contract forms. A few of the companies developing contact forms are Wix, FormDesigner, and Jimdo. They offer simple functionality and the ability to use pre-made templates or create your own from scratch.
Why Do You Need Online Forms and What Are the Benefits of Contact Forms?
Stay in Contact with Your Audience
Contact forms are a great way to get users attracted immediately, and, as a result, get a potential client + you will already have his/her contact details. Thanks to this feature, the user can get the necessary and quick help, without having to wait for a long time. You can also live add chat support to your landing page, which will increase website user satisfaction and engagement.
Bring Your Website to Life with Interactive Forms
Such forms can be both static, pop-up, or, alternatively, interactive. This will help diversify and enrich your website - "revive" it, in a way. However, you should always be careful with overdoing it - you don't want to make your contact form look obtrusive.
Make Professional Impression
Customer confidence is often based on the first impression when they get on a website, and, of course, the quality of the tools used.
Integrated contact forms are one of the best options for creating the right professional impression. It is this form of business communication that is considered the most appropriate and indeed necessary. An integrated contact form will also relieve the site from getting cluttered with additional feedback forms and make it easier for customers to use your interface.
Information Sufficiency
When creating a marketing strategy, you need some information about your customers. When developing contact forms, you can specify the fields of user data you need or even make them mandatory to fill in. Such details will make it much easier to build a desirable line of website development and improve the focus on customer needs.
Call to Action (CTA)
A contact form is a great tool for encouraging customers to increase the actions they take on your website. Once your customers fill out the form, you can offer them a subscription to your newsletter with useful information, coupons, discounts, contests, giveaways, and many other things.
So to speak, in exchange for private contact information, you have the opportunity to offer your clients something useful and increase their interest in further mutually beneficial cooperation.
Subjectivity
Online forms can have the function of redirecting requests to thematic topics to your teams of specialists or subdivisions. This saves a lot of time for your company and customers. You can sort by topic and do a quick search, or create a convenient database. There's no need for constant reposting and, as a result, increased speed can be an effective solution for your website.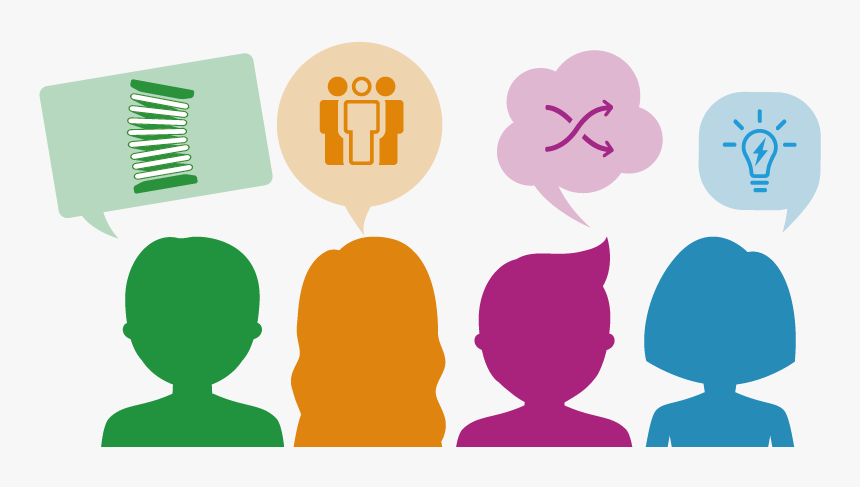 Sorting Emails
Junk emails are a common problem for any digital service today. Online contact forms can help, if not avoid this problem, then significantly reduce spam emails and junk mail for your website. Such a form is a kind of layer of protection that spam bots, for the most part, cannot ignore.
With the method of feedback forms via email address, the attention of spambots is guaranteed. Distinguishing between real customers and spam emails will become problematic. Whereas, responding through a contact form guarantees interested customers.
Monetized Subscriptions
Paid content can be easily integrated through website contact forms. Contact form design can get you a potential customer interested in buying your product or ordering your services, especially if you add a newsletter subscription to the contact forms. Pardot, AWeber, Mailchimp, etc. are app development contact forms that can help you do this.
Interface Accessibility
Using contact forms for a website is a perfect contact form solution in terms of convenience and effective collection of contact information. It's also a great way to collect proposals, feedback, applications, registrations, or complaints. On top of all this, online forms give you the ability to directly process and get back to your customers.
Time Savings
The possibility to use feedback forms in a couple of clicks attracts users much more, as it helps save their time. Versatility and variety of subjects of online applications allow users to define the focus of their desires more quickly. In turn, experts can better understand what content they need to provide to their clients.
Unified Customer Database
Collecting contacts via online contact forms is an effective method for web services. Such forms allow you to collect email addresses or other ways of communicating with your customers in a single database. The latter can be accessed at any time for its further productive use. This is very useful for mailing lists and confidence in future use.
Effective Marketing Conversion
Marketing conversion on the Internet refers to the frequency and number of visitors that have taken targeted actions on your resource, relative to the total number of visitors to the site. To put it simply, it's a response to your CTA, e.g. clicking on your ad banner, buying a product, registration, clicking on a link, filling out a form, etc. For any marketing strategy, it's a very important moment. Since it's online feedback via contact forms that help increase the effectiveness of marketing conversion on your website.
Potential Audience Growth
Online contact forms allow for easier access to feedback, which is beneficial for the potential increase of your TA. Since not all users can have time to write an email or log in to their inbox using a foreign login device. Otherwise, it can simply be inconvenient for them, and contact forms easily and effectively solve this problem.
Contact Form Development Tips
Tip #1. Design Importance
Contact form design actually plays a very important role even for the feedback function. Your form should attract attention and not get lost among the rest of your website elements. Focus on making sure it looks accessible and appealing. Your online form should not be overloaded with unnecessary elements that could overemphasize the attention of users.
Tip #2. Proper Perception
Don't create multiple columns in contact forms. This will impair the speed and ease of perception and will probably create problems when filling in. Mainly because the user's travel through the form fields will be inconsistent.
Tip #3: Brevity Is the Sister of Talent
Some website owners strive to get as much information about their customers as possible to successfully build a marketing strategy. This often leads to a decrease in the number of interested users, as filling out a lot of mandatory fields can be quite tedious. Don't clutter your online form with unnecessary questions and requirements - focus on the most important and useful details.
Tip #4. Entry Template and Automatic Value Setting
Creating a template to fill out a field is a technique focused on helping customers by automating the process. It allows you to focus on more important data, saves time, and helps you spot input mistakes.
Properly configured default values for filling out fields also have such contact form benefits. For example, you can set user country detection based on geolocation data. However, this contact form parameter should be addressed with caution. Users may not pay attention to the already filled fields, leaving them as they are. This will result in a mistake, providing the wrong data.
Tip #5. Clients Are People Too
Explain to your customers why they need to fill out your contact form in the first place. On many websites, they are simply present by default, as if that's enough. This makes users pay less attention to their existence. An explanation of how filling out a contact form can be useful to both customers and you, as a company, will greatly increase the chances of completing the form.