Best Financial App Development Companies and Developers
Global digital transformation is changing interaction ways between customers and businesses all over the world. This trend toward new technologies and their popularity has also been fueled by recent pandemic events. As a result, financial app development companies have more work to do, and the demand for financial apps grows rapidly.
Experts predict that by the end of 2025, the Global Fintech Market will grow, reaching at least 24%, which equates to almost $125 billion. Moreover, its market value is expected to reach $324 billion by 2026.
Given the popularity of financial app development, it's no surprise you want to know more about it and all the advantages for your business. We'll also tell you about the best financial app development companies, too. But first things first.
Financial Apps for Businesses and Customers
FinTech is one of the fastest-growing industries in the world. The reason for this is simple - developed financial apps are safer and more convenient than traditional financial services. That's why financial apps have become a necessity in banking and related niches and an everyday occurrence for clients.
Financial technology (AKA FinTech, as called by financial app developers) are technologies that help financial agencies manage various business aspects. Apart from financial apps, these also include financial software, business models, and processes.
In addition, the term "FinTech" often refers to an industry where various firms use financial innovation solutions to achieve their business goals. Financial apps are examples of such solutions, and today we're going to talk about them in more detail.
Financial Apps: What Are They?
Financial apps are web or mobile apps directly related to finance, which can be used through the Internet. Most likely, you have at least one on your smartphone, too. Thanks to them, people can pay for their services/products, exchange currencies, and more in just a few clicks. This is how development companies provide support to their clients, increasing the efficiency and speed of transactions.
Financial App Advantages and Capabilities
On the Internet, any business can find a thousand and one reasons to get a financial app. This information will also be supported by forecasts, statistics, and other indicative figures. The market needs to be monitored, but businesses still need to be clear about why they need finance app development, not just chasing trends.
Finance apps have the following advantages and functions:
Reduced expenses. The app will take on some of the responsibilities of the company's staff and speed up financial operations by automating them. Mobile banking app development can be a prime example;
Convenience. Users get a user-friendly finance application that helps them manage their money, control expenditures, make regular payments, contact the operator, and much more. Moreover, the solution is available 24/7, provided you are connected to the Internet.
These are the main advantages of financial apps. As you can see, they are relevant both for businesses and for customers. As for the capabilities, these largely depend on technologies used by financial app development companies.
For example, with AI-based finance applications, businesses can discover the prospects of quickly processing huge amounts of data and handling thousands of routine processes in no time.
Financial applications will be able to reduce the time taken for solving certain tasks by introducing chatbots or online assistants. The latter can partially replace tech support teams and provide answers to FAQs. In addition, by processing the data received from clients, chatbots will redirect them to the right specialist.
Finance apps play a huge role in the life of businesses. They help automate and optimize work processes, making financial manipulations faster and safer.
Types of Financial Apps
With that said about statistics, advantages, and capabilities, it's time to get to their types. Thus, mobile application development for banking and other finance-related spheres includes the following types:
Digital banking applications are probably the most common solutions that need no lengthy description. These will help anyone manage their bank funds, cards, and assets;
Apps for online payment. Financial app development teams create solutions with embedded systems to help with online payments and money transfers;
Crediting apps. Such mobile and software solutions simplify communication and calculations of credit procedures;
Apps for investments. Finance applications with the ability to explore stock markets and assets are called investment apps. With their help, investors can track current and important news and make well-thought-out investment decisions;
Consumer crediting apps. With a variety of tools and features, finance applications for consumer crediting help manage expenses, plan budgets, and more.
Financial App Functions
Let's take a look at financial app functions from both business and customer perspectives. This will help you find a solution for your business or personal needs.
Thus, finance applications for customers should have the following functions:
User-friendly and high-quality interfaces will provide a great experience for customers, allowing them to effectively interact with the product;
Fast registration (for new users);
Convenient account replenishment and money transfers. Financial app development companies add these functions to allow customers to replenish their bank accounts or transfer/receive funds to/from others;
Currency exchange. With this function, users can make conversions and store currencies;
History function. Finance applications should have a function by which customers can not only check their balance and account status but also view their history of transactions;
Reports help users download information on specific transactions when they need it;
Chat allows customers to contact a support team of the app.
There's also one special feature that requires separate attention, i.e. security. Finance applications should, of course, be 100% safe for money transactions. Therefore, when fintech app developers build their products, they pay special attention to solid security levels.
As for business functions, fintech dev teams work hard on admin panels for their apps to have the following capabilities:
Client and app management features allow agencies to track document status and process requests;
Financial app development companies add features to help businesses group their clients based on certain parameters in their applications;
Businesses can use financial apps to create unique or standard accounts, change table/graph designs, customize fields and documents, etc.;
Thanks to innovative control systems, company employees can also control incoming, outgoing, and internal payments;
As for reports, this function allows company employees to create in-depth reports on users.
Emphasis and Trends
Naturally, financial app developers constantly monitor trends in financial technology. Therefore, they offer brands to build a quality financial application that meets the needs of even the most demanding users.
Today, financial app developers mainly focus on functional extensions, business automation, blockchain, regulatory technology, open banking, financial ecosystems, biometric security systems, voice technology, autonomous finance, and data visualization.
Financial applications are also getting along well with gamification (cashback, personal discounts, etc.). Despite all the variety of innovative tools, you don't want to chase trends to expand the functionality of your financial application. Experts in financial app development companies recommend that the development process should be based solely on your business needs and goals.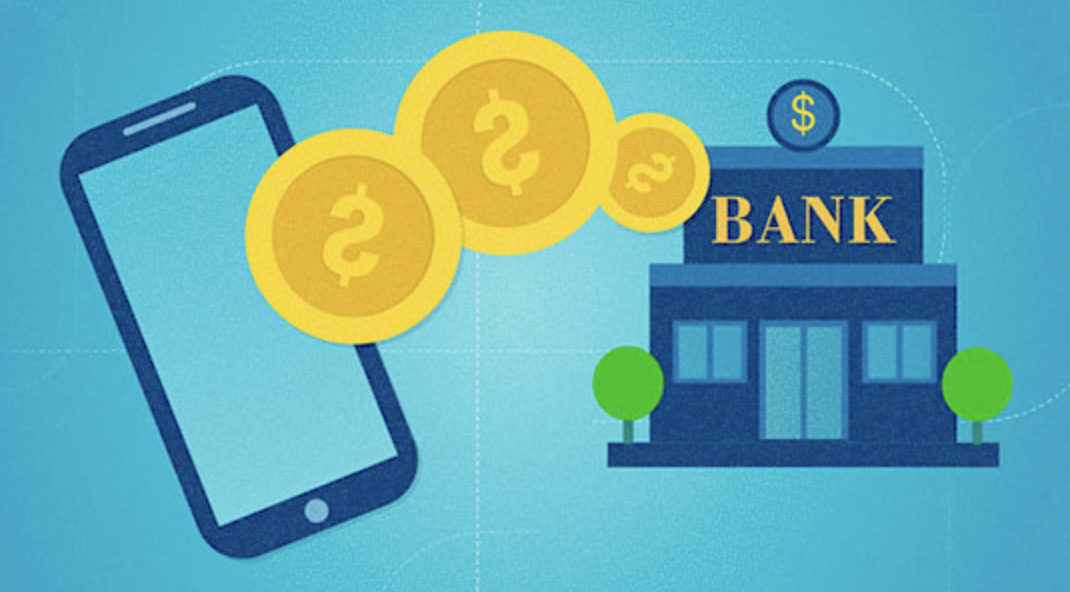 Fintech App Development Services
A huge number of companies in the market provide various development solutions. Their range of services goes far beyond building appslications, as their teams consist of experts with different areas of specialization, e.g. engineers, programmers, marketers, business analysts. and many other professionals.
Such teams literally do everything they can to make their creations outstand among competitors, promoting them and thereby improving the credibility of their brand.
Fintech app development companies offer various services to brands, from simple mobile payment applications to complex platforms. They create financial apps that are a synthesis of financial expertise and innovative technologies.
Typically, an average fintech app development company will offer you the following services:
Custom app development;
Mobile product development;
Fintech UI/UX and web design;
Banking mobile app development;
Online payment solutions;
Data analytics, etc.
Financial app experts can also offer mobile banking development, investment platform development, payment gateway integration, trading and exchange app development, software modernization/optimization, and more.
When looking for a business partner, brands focus on the best financial app development companies and their offers. However, there's a number of nuances to consider, as even the leading firm may not suit your company.
With that said, let's see what aspects you should consider to confidently choose the best financial application developers available online.
How to Choose a Reliable Financial App Development Company
When passing a financial app project to a specialized company, it's worth evaluating it according to all existing parameters. After all, you will be cooperating with the company for quite a long time, including after the project is finished.
Think of it as a personal advocate of your financial application. Consequently, your main task is to find a company that is suitable both in terms of professional skills and values. So what do you pay attention to?
The questions you want to ask your chosen agency are as follows:
How many years has your agency been on the market? The longer on the market, the better for you. Such financial app development companies surely have a reputation in the network, as well as experience, skills, and insights;
How much will it cost? Depending on many factors, various fintech application development companies offer significantly different price plans for their services. For example, the cost of a financial application is affected by the reputation of the agency, its location, and the complexity of the project itself;
When will I be able to meet the dev team? A large fintech app development company will usually assemble an individual team for a project, which can't be said about small agencies. However, small financial app development companies often have beneficial offers that can surprise you;
Can I see your company portfolio? The best representatives of financial app development companies always put their work online on their websites. But what if they don't? It is suspicious when a good company does not brag about its financial application;
Do you have any awards? What are your biggest achievements? You want to сheck the official website of the agency in terms of awards, which are always a good reason to put the company on your list of potential business partners;
What can you say about your online reputation? On the Internet, firms are rated by their former clients, as well as research companies on rating/review sites. Financial applications are best ordered from companies that have a positive online reputation.
Do You Really Need a Financial App?
This is another question to think about before looking for fintech app development companies. Although given all of the above about financial apps, answering this question will be easy.
Businesses buy such solutions to speed up their workflows. Say, you're engaged in crediting in a company that doesn't use any financial applications for whatever reasons (unlike your competitors). This means that your clients will have to collect a ton of documents to get a loan. Consequently, they will most likely choose your competitors to save themselves from all the paperwork.
Brands need financial apps to convert huge amounts of data into meaningful and precise information. Although you can always hire financial experts to collect and organize tons of financial statements, customer data, reports, etc. But then again, your competitors will most likely do it all faster since they will use a custom financial application.
App Development Process
The success of financial app development depends a lot on a well-constructed process. Therefore, the creation of a financial application should always start with writing the technical requirements specification list. With it, the company can assess the project cost and the amount of time spent on each stage of work, etc. The process of developing the financial app itself can be divided into 8 phases:
Tech requirement specification;
Choosing the right tech stack;
Business and market analysis;
Features and terms coordination;
Prototyping and design;
Agile development;
QA testing;
Project release and delivery;
Support and maintenance.
The "text task" comes first in fintech app development for a good reason. This way, the business will know what results to expect and when. Also, fintech application developers will be able to properly define their goals and objectives.
Financial App Main Features
Experts in fintech app development companies believe that a finance application should be secure in the first place. This is due to the fact that app users are forced to trust you, as a developer, when providing their confidential data. In case the information leaks or gets in the hands of fraudsters, then you can forget about the success. That's why experts focus on developing a security system and testing the application for vulnerabilities in the first place.
A finance mobile app should be user-centric. Therefore, experts, who know how to create user-friendly interfaces, add all the necessary features so users can properly interact with the solution.
The right platform and properly chosen tech stack will allow brands to expand functionality and integrate useful tools in the future.
Pricing
The cost of a financial application depends on many things including the reputation and rates of the developer, the number of features and experts in the team, and the overall complexity of the project.
The country of the development agency also plays a huge role in pricing. Thus, the prices in Western Europe range from $50 to $100 per hour. In India - from $25 to $40. Services of fintech application development companies in the United States will cost you $135 per hour, on average.
In addition, the more prestigious the company, the more expensive the financial app. You will be able to know the final price for a project after a detailed analysis. However, experts of the agency should help you calculate the approximate budget during the consultation.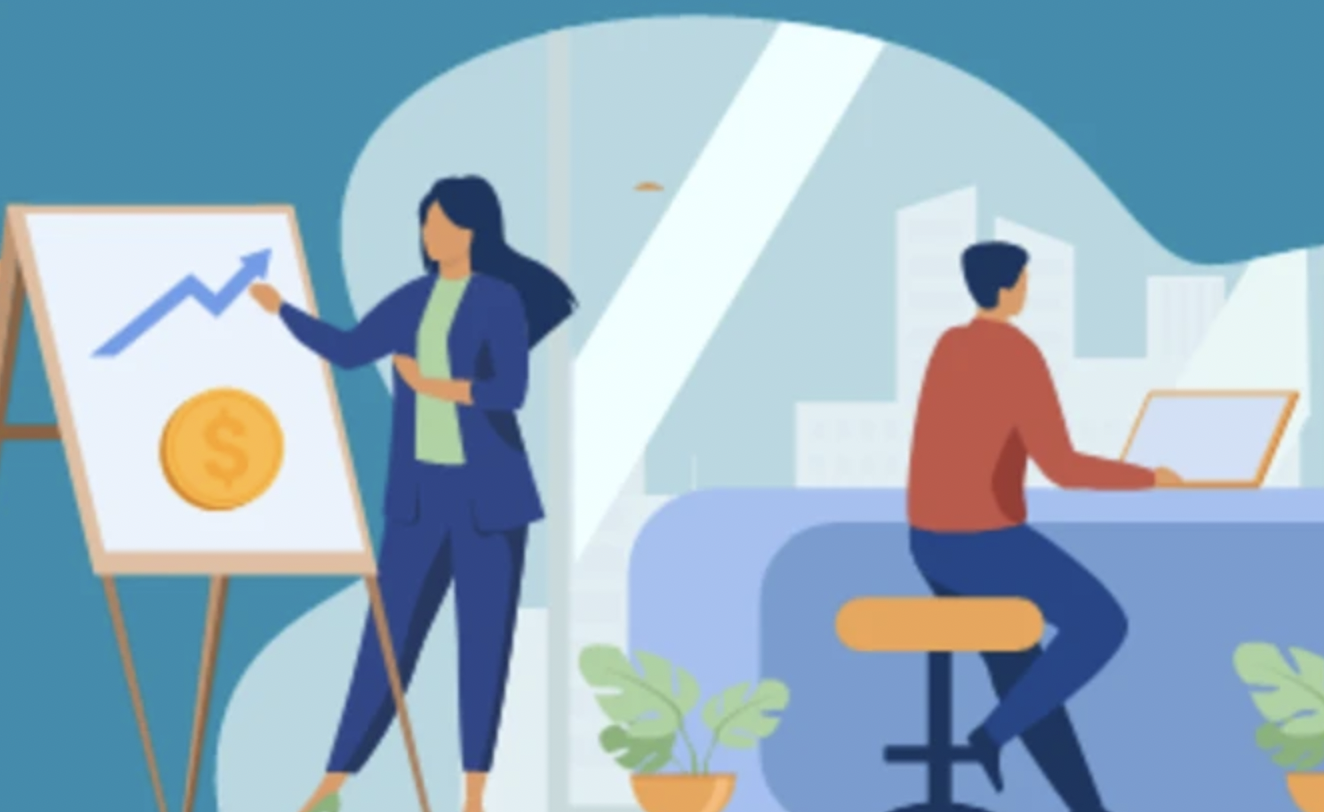 Development Team
Finding experienced fintech app developers that know how to create a top-notch product is, alas, not enough. A financial application also requires a lot of effort from design, analysis, and marketing experts. That's why many agencies have special dedicated teams that can provide custom fintech app development services to brands.
Such teams consist of business analysts, designers, cross-platform developers, back-end/front-end developers, QA experts, and DevOps engineers, mobile developers, designers, and project managers.
Top 13 Financial App Development Companies
When you know all the ins and outs of financial app development, it's time to make a list of the best candidates for collaboration.
We have done our research and carefully studied the most reputable financial app development companies on the Internet. So now we'd like you to check our list with the top 13 names as follows:
Fingent. This organization provides financial application development services worldwide. It's one of the best fintech app development companies, which is confirmed by many awards. Fingent's official website has all the necessary information for everyone to understand that any business can get an efficient and reliable financial app here;
Praxent. The team of specialists of this company assures that all solutions will be created together with the brands. This is a great approach that allows for the development of 100% high-quality products. The company is mainly engaged in the design, engineering, and implementation of financial apps. By the way, Praxent has 70+ experts in its dev team;
UppLabs. This company is ready to become an advocate for any business in finance, healthcare, and real estate. Excellent online reviews from former clients, as well as awards and a detailed portfolio on financial app solutions on their website - all this evokes trust and confirms their professionalism. UppLabs' services include software development, mobile applications, upgrades, and integrations;
ValuaCodes is one of the major fintech app development companies in India with 400+ employees and dedicated teams for each project. They provide financial app development services to businesses of all sizes and types. ValuaCodes offers quality software development and digital transformation services to businesses of any size. Company clients include some of the world's famous brands;
KindGeek is a Ukrainian company that has a number of renowned awards for its financial applications and other useful solutions for brands. Their services include cybersecurity, business intelligence, management, tech support, and maintenance. Miquido is a certified Google agency that does an excellent job developing banking and insurance financial apps. With over 200 professionals on board, they are surely able to assemble a perfect team for your business;
Consagous. This company has the power to create solutions that will open up business prospects for growth. It offers financial application development for banks and insurance companies. The firm is also competent in investment management and takeover services;
Sidebench. According to Clutch, Sidebench is the leader among fintech app development companies in Los Angeles. Their financial application, which you can find on their official website, says it all. Sidebench has created solutions for healthcare, government agencies, banks, and more. Financial app developers of the company have worked on projects for Facebook and Sony;
hedgehog lab is a London-based agency that not only builds quality financial apps but is also engaged in design and strategy development, as well as research. With 10 years of experience, the company managed to show its potential working with giants like Microsoft and Mitsubishi. But this doesn't mean that only large companies can order the development of financial applications here - company doors are also open for small and medium-sized businesses;
Swenson provides its customers with software development and related services. The agency has a team of the youngest experts in the field of financial app development, however, that didn't prevent it from becoming one of the most prestigious fintech app development companies. What are they good at? Swenson experts can create mobile applications, build effective strategies, help with crisis management, and more;
GBKSOFT creates financial apps for startups and large enterprises. The quality of company solutions is confirmed by a large number of certificates and awards. You can check their portfolio on the website to see everything for yourself. GBKSOFT's services include fintech application development and implementation, team scaling, consulting, and maintenance;
Surf. Startups and large businesses turning to Surf usually know it's certified by Google and trusted by KFC, MARS, and Forbes. Now you know this too. Surf builds custom fintech apps for mobile banking and trading platforms;
GeekyAnts is a reliable partner who will help you with application design and research. The team uses advanced technologies to create unique solutions. Their main services include fintech app development, UI/UX design, web & mobile application development, API development, project management, DevOps, etc.
Of course, there are many more similar organizations on the market that might be suitable for your business. To find your partner, write yourself a short checklist of requirements, budget, and other nuances that seem important to you. Creating a shortlist of questions for future interviews is also a good idea.
Conclusion
The organizations represented in this article are the best in the financial technology industry. Almost all of them have 10 or more years of experience in fintech app development, as well as certificates and prestigious awards. In addition, all firms on the list offer a unique approach to creating solutions, have a positive reputation, and use advanced technologies.
We hope that our article answered all of your questions so that now you can make the right choice for your business and get an effective financial solution.
FAQ
How much does it cost to develop a fintech app in 2022?
A simple application will cost you around $40k, but a feature-rich solution, with built-in innovative features, can go as high as $75k.
What are the best fintech mobile app development companies?
There are many companies on the market that are worth to be considered, but the choice of a business partner is always individual. Therefore, you want to approach this question with particular care.
How long does it take to build a fintech app?
A simple project will take about a few weeks to develop while building complex ones can go for months.
How much does it cost to build a mobile banking app?
The cost ranges from $20 to $150 per hour on average. It all depends on the reputation and location of the fintech app development company, as well as the complexity of the project itself.