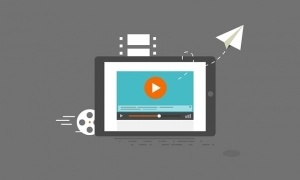 Introduction
Explainer videos have increasingly become a hot commodity as the need for digital marketing campaigns across multiple platforms has become compulsory. Short videos are the perfect elevator for any sales pitch and marketing strategy. Explainer videos are, in essence, what once was more commonly referred to as demo videos. These demonstration videos were short, concisely informative films to illustrate how something worked or could be utilized, and essentially show you that your life would be better in some way with the product.
Explainer videos are an evolution of this though they still serve a very similar - if not the same - purpose. Explainer videos are designed and created to relay to customers and prospective clients the benefits and value of a particular product or service. This information needs to be conveyed as clearly as possible but within a very brief time span. If you were not aware of the specific term 'explainer video' before now, it is certain that you will have seen one. Typically, explainer videos are used in marketing emails, as YouTube advertisements, and as marketing ads across social media channels. If you have scrolled through a Twitter or Instagram timeline, it's a virtual guarantee you have seen at least one.
In a world where any screen - desktop to television to mobile device - is deluged with advertisements, this of course means that an explainer video needs to be more than succinct and info-packed: it needs to stand out and grab the attention of viewers immediately. To have so many prerequisites at once can present a massive challenge to marketing and sales teams. This is where explainer video production services fall into the mix. But before we take a look at some of the best commercial explainer video agencies on the market, here are some important details to bear in mind for your 'small' video that will be shouldering the large responsibility of carrying your brand and business message.
Statement of intent: Before the brainstorming of an idea, define clearly what the aim and end goal of the explainer video actually is. What precisely do you want and need the video to achieve?
Aim for the target: Knowing your target audience is always essential for the sales strategy of any business. That factor is crucial when it comes to investing in a video to push your brand. You want your 'message' to reach the right people. This is much more likely to yield better business growth than to just throw your net wide and hope for the best. Focus on your target demographic - then zoom in on it;
Only you can fix it: Whatever you are advertising, your narrative needs to be clear: there is a problem, and you have the best solution for it. It all depends on which industry your business is in and what its specialty in that field is, but examples could be the following: Thirsty? You have the best drink. Bored with your living room? You make the best ornaments. Need a break? You have the best budget vacations.
The best way to portray your product: Explainer videos can come in several formats. Most commonly they are created with either live-action, animation, screencast video, or whiteboarding. There's no wrong way - just give some thought to which is the best fit to highlight best the particular service or product you are wanting to sell.
That gives you an idea of what an explainer video is and what it should include to maximize the chances of your business growing - all you need now is to decide which video production service to hire as the spark plug to your marketing and sales revenue engine.
So, now let's look at some of the best explainer video services are currently on the market.
14 of the Best Explainer Video Companies
1. Explainify
Explainfy is fast approaching the end of their first decade in business. Based in Lafeyette, Arkansaw, and with offices now stationed around the US, Eplainify is one of the originals, as well as one of the best explainer video companies. Specializing as an animated explainer video agency, they have worked with startups and some brand giants of the Fortune 500 list. Excellent at coming up with straightforward, clear solutions in the face of complexity for small businesses and household names alike, Explainify is a leading animated explainer video agency for good reason.
Clients include:
Coca-Cola,
Bosch,
Visa,
Tyson Foods,
Red Cross of America.
2. Explainly
Headquartered in Novato, California, and established in 2018, Explainly has rapidly become one of the best explainer video production companies in the field. They have completed projects for companies large and small across a wide variety of industries - business, arts, entertainment, music, education - and have garnered top-mark reviews from giants such as Google and Hubspot.
Clients include:
Visa,
Johns Hopkins,
T-Mobile Business,
Universal,
Stanford.
3. Idearocket
Idearocket is a global explainer video production company with offices now in locations such as London, New York, and Buenos Aries. Well suited to IT companies with complex products that require presentation in the easiest manner, Idearocket can answer a difficult question with a straightforward answer. Info-heavy products are streamlined and lightened so that key facts are easy to assimilate. Any tough concept can be made easily understandable via their superb 2D and 3D animations or with a live-action explainer video. Idearocket is not limited to video solutions for IT businesses: they have an impressive and diverse range of big name clients making them worthy of listing on an chart of explainer video companies.
Clients include:
New York Knicks,
Ralph Lauren,
Dell,
Showtime,
Ford.
4. Studio Pigeon
The first of the birds on the list, Studio Pigeon is an excellent animated explainer video company. Creating innovative, cartoon-based animation, they now have two offices in Poland (Warsaw and Krakow) and one in Saudi Arabia (Riyadh). Information is provided simply and clearly via various options: 2D and 3D animations, cartoons, infographics, and other motion design work. All of it is high-quality with their work having a distinct and eye-catching look. Memorable and original, this is one of the video explainer companies with a client list that spans the globe: they have been used by over 50 countries.
Clients include:
McDonald's,
Ikea,
Microsoft,
Bayer and Bayer,
T-Mobile.
5. BluBlu Studios
Another explainer video production company from Poland, BluBlu has been in business since 2014 and mkaing the explainer video companies lists ever since. Specializing in animation, advertising, and explainer videos, BluBlu has already gained a solid reputation for itself - as well as awards. No matter what size the business is, they offer high-end design and excellent visuals with strong narratives. Sophisticated animation that has engaging visual appeal makes BluBlu one of the front-runners of animated explainer content, and they have some impressive household names as clients, cementing their position as animated explainer video heavy-weights.
Clients include:
Samsung,
Subaru,
Twitter,
The New York Times,
Singapore Airlines.
6. The Draw Shop, LLC
Established in Utah, The Draw Shop, LLC entered the world of video explainer companies in 2009 to supply businesses with video production services, content marketing, advertising, and more. Its specialty service is with the development and production of explainer videos. The Draw Shop is another that can boast an enviable list of big-business clients that beef up the agency's credentials. You know that your video production will be in safe and solid hands when you are aware that so many household names come to the Draw Shop for their expert services.
Clients include:
Google,
Coca-Cola,
Huffington Post,
Daimler,
United Nations.
7. Rip Media Group
This LA-based explainer video production company was founded in 2007 and has catered to an array of businesses ever since: from healthcare to ice cream manufacturers, and IT to DIY tool-makers. All manner of presentation video productions are catered for, be it live-action or some top-end, smooth, and visually impressive 2 and 3D animations. Compelling narratives drive their videos. Rip Media's writers belong to, among others, the Writers and Producers Guilds of America - perfect for any firm looking for a solid, concise explainer video production from top-notch explainer video services.
Clients include:
Cisco,
Harvard,
Ben & Jerry's,
Black & Decker,
LexisNexis.
8. Demo Duck
The second of the birds on the list, Demo Duck from Chicago, Illinois, made explainer video production their specialty, with the promise of solving complex problems beautifully. Just a quick glance at their client list tells you that they must be doing just that - and doing it very well. Hardly surprising: they are another one of the originals (as the company name suggests) having started out back when explainers were still known as demo videos. Heating up excitement and generating interest around new products is at the heart of Demo Duck's work. Known for getting involved with their clients so as to ensure they know as much as possible about a product and its maker to optimize their task, Demo Duck supplies wonderful explainer video services and a very safe pair of hands for any firm to trust with their explainer video production needs.
Customers include:
Canon,
Geico,
GoFundMe,
FEMA,
Blue Cross Blue Shield.
9. Explain Ninja
Another firm from Poland, if you are looking for an explanatory video with innovation, Explain Ninja has the capabilities to supply excellent, award-winning explainer animation content, from whiteboard videos all the way to 3D. Seven years in the business has earned them hundreds of accolades - and some big industry clients. From humble startups to iconic brand names, Explain Ninja can provide explainer videos with superb visuals and informative, engaging content for any business that requests it. Explain Ninja have been noted for being one of the especailly attentive video explainer companies, understanding the needs of their clients and supplying what was demanded of them.
Clients include:
Google,
Total,
Codio,
Atlassian,
OpenGear.
10. Yum Yum Videos
Explainer video production firm, the Argentina-based Yum Yum Videos, has come to be known as one of the best and the most flexible agencies out there. They offer customizations, revisions, and other requested changes if they are asked for. Yum Yum is one of the video explainer companies whose work you may recognize when you see it as they have a minimal but highly effective approach to their animations. Their services at this point have been sought after by businesses within over 20 countries, which is a sold testament to the quality and effectiveness of the content that they produce.
Clients include:
Red Bull,
Walmart,
Fox,
Heinz,
Saatchi & Saatchi Wellness.
11. Switch Video
Trusted by Fortune 500 companies and new small businesses, Canada's Switch Video is a well-respected and popular animated explainer video agency. IT companies around the world have benefitted from Switch Video's explainer video productions. At this moment in time, they have created well over a thousand of them across fifteen different countries. With an approach to their projects aiming to optimize the full scope of the potential of the product or service, Switch offer some of the most original and memorable 2D animation and motion graphic workby video explainer companies.
Clients include:
HP,
IBM,
Microsoft,
Amazon,
LinkedIn.
12. Bottle Rocket Media
Bottle Rocket Media is headquartered in the Fulton Market District of Chicago and is a video production agency producing video content right across the board. Motion graphics and innovative 360 degrees VR are no problem. For any business wanting informative explainer videos, Bottle Rocket is more than up to the job. Their client list is a who's who of big brand household names, which highlights the importance of their work within the explainer video companies industry. Priding itself on its creativity and innovation, Bottle Rocket is well equipped to launch any product with precision and clarity.
Clients Include:
Adidas,
Walgreens,
The Atlantic,
Dyson,
Siemens.
13. Wyzowl
The third and final bird on the list, Wyzowl is housed in the UK, as well as having an American base. Over the last decade, they have supplied video productions to just about as broad a spectrum of businesses as you can think of - and quite a rate. So far, they produced more than 3,000 videos for half that number of companies all over the world. Specialists in explainer video production services, Wyzowl offers unlimited revisions to projects to ensure customer satisfaction. Catering to businesses of all shapes, sizes, ages, and industries, Wyzowl is a well-established master within the explainer video companies market.
Clients include:
Kodak,
Dell,
Oracle,
Virgin Atlantic,
LG.
14. Ydraw
Utah-based Ydraw is the whiteboard virtuoso of animated explainer video companies. With ten years of experience now under their belt, Ydraw is adept at working with firms from the consumer product and business service fields. Their team of animators is wonderfully talented, both artistically and conceptually. Detail-orientated, they still keep their productions fun and as highly engaging to watch as they are professional. Plenty of industry big-hitters would seem to agree. For any business wanting whiteboard animation for their explainer video, Ydraw is essential to have on your to-be-considered list.
Clients include:
Disney,
Ford,
Amazon,
Oracle,
Verizon.
Conclusion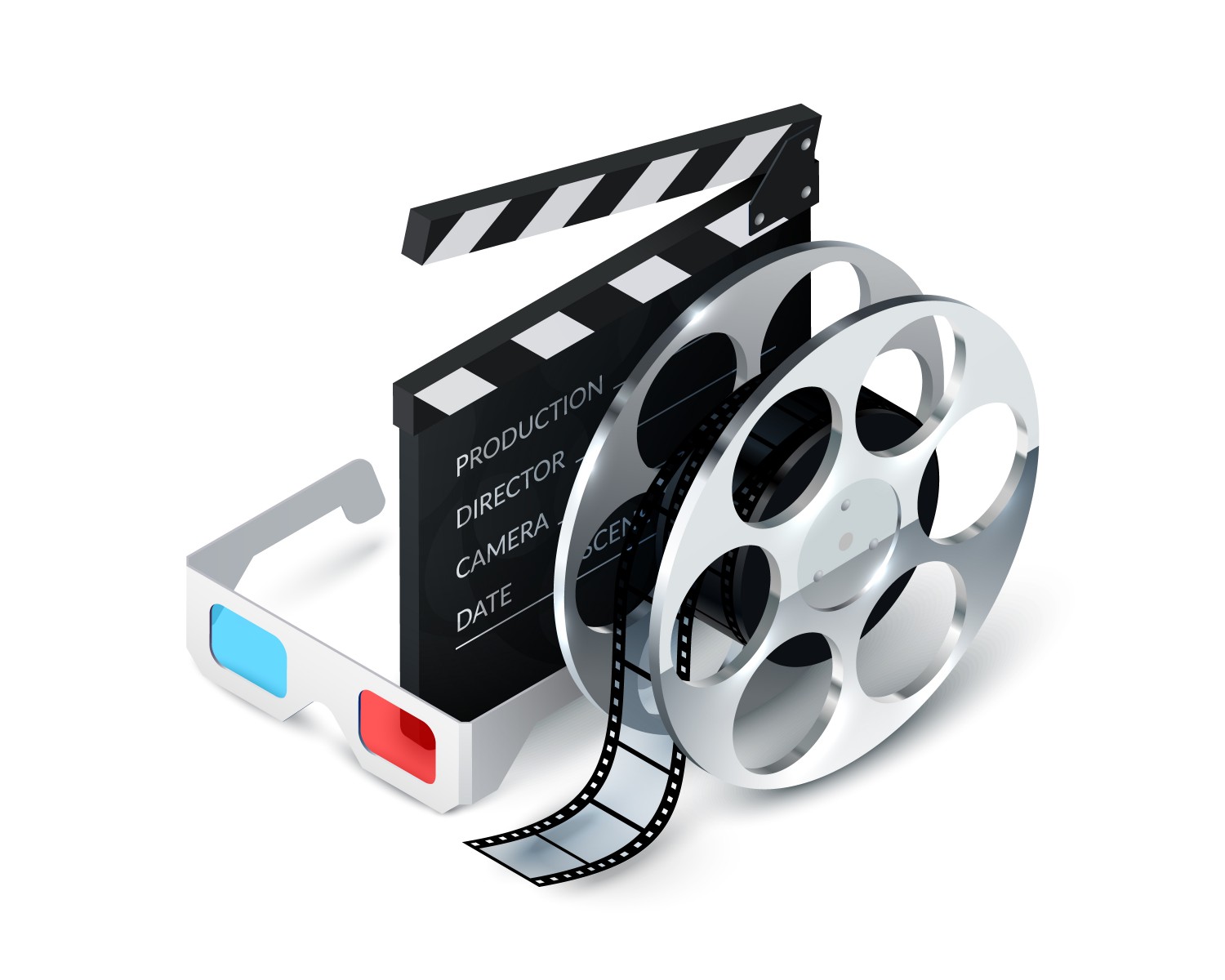 There's no shortage of choices when it comes to looking for an explainer video production agency to create a video for your business. The particular style you wish to go for will most likely be dictated by the particular product being marketed - as well as the cost. As far as budget is concerned, ultimately the higher the price tag you can afford while looking for explainer video companies, the better video you will get in return: fine-tuned and tailored to drive your sales in exactly the way that is hoped for. Shop around and read reviews of explainer video companies and you are sure to find the right fit for your product.
FAQ
How much should an explainer video cost?
There's not really a defined line on what an explainer video should cost. The saying, "You get what you pay for," could well be applied here. For a top-quality video production that makes an impression - for the right reasons - then you should be prepared to invest well in it. There are, of course, companies that will provide video production services within smaller budgets if your business is not in a position to splash out, but if that is the case, it could be somewhat unfair to expect to be supplied with an Oscar winner. For a top product - such as your own - you will want to hire one of the top explainer video companies.
How much does a 1-minute explainer video cost?
This has no definitive answer. To say it can vary wildly between explainer video companies would be more than an understatement. It's possible to get a 60-second explainer video put together for somewhere in the region of $650 to $1000. It's also possible to get a 60-second explainer video for $70,000 upwards. That's a huge figure for a one-minute production. And a huge figure to invest faith in, as well as the money. If the ROI is guaranteed as your business is already lucrative enough, then it a high price such as that will pay off. But for smaller businesses with no guarantee regarding the ROI, it's unlikely to pay off.
On average, a 60-second explainer video should be expected to cost at least somewhere in the range of $3,500 to $6000. With that kind of price tag, you should get a decent product from any of the leading video explainer companies. It can be done for less than $1000 as previously stated but the production quality is highly probable to be low at best - even with the best will in the world by its makers. You may not be able to afford a big production, but your business - especially if new - may not be able to afford a small one either in the bigger picture.
Are explainer videos in demand?
Explainer videos have been increasingly in demand for a few years now. A large cause for the increased interest in them is down to the rise of social media platforms and other digital channels. Businesses of all types didn't take long to realize where people's eyes were focusing, and so the push to be seen via video advertising took off. The rapid rise to the surface of Tik Tok around the world highlights how people are drawn to short video - and why the demand for explainer video companies won't be slowing down.
Why your business needs an explainer video?
Explainer videos boost businesses from a range of angles. Some key benefits are:
Engagement: Strong visuals grab attention. They can also captivate and intrigue, making them powerful stimulators of curiosity;
Better Google results: People are in a hurry. Large chunks of text on a drab web page won't pique much interest. A short, quick visual display and demo of a product can let potential customers see, therefore understand, much more about a product. This speedier, clearer understanding will better enable a potential sale;
Brand personality: What better way to show your company brand personality and 'feel', than with a video? So much more can be conveyed with a few seconds of sound and vision than words on a screen. A video will quickly let a viewer know if your company is for them or not;
Sharability: video sharing is easier than ever between two parties, and this movement can play a massive part in product visibility. Photos and memes are sent via mobile devices as they are able to convey with more immediacy than the time it takes to read a slab of text. An engaging, entertaining, and/or informative video runs a very good chance of being shared around.