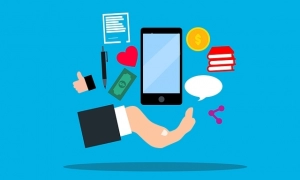 Is it worth building another Android/iOS dating app when the market is saturated with similar solutions? This article will give you the answer to this and many other questions related to dating apps.
How to Create a Dating App and Promote It
In 2020, due to long quarantines, people have learned to do a lot of things online, including dating. Although it should be noted that online dating is not a new format for finding the right person, however, it was during this period that people started using various dating services more actively.
Where there is demand, there is supply - therefore, dating app development is booming these days. Consequently, many people wonder how to build a dating app and if this type of business is worth much effort.
With that said, we would like to give a detailed answer to this question. After all, the decision to design a dating app should be weighed from all sides. Let's start with the statistics and forecasts, which will show how promising this kind of investment is.
Creating a Dating App: Is It Worth Investing In?
Online dating became popular back in the early '90s. Since then, there have been many ways to meet your significant other online. Moreover, software solutions have become smarter to help users find their match quickly based on certain parameters.
2020 was the period when the number of users grew to a record 270 million people, and the global online dating app market size was valued at USD 7.05 billion in 2020.
According to BusinessofApps, the market will continue to grow at a steady rate, averaging 9% per year, and revenue in the Online Dating segment is projected to reach US$3,677M in 2022. In 2025, Global Dating App Projected Revenue will increase to $5.71 billion, according to the resource. Moreover, experts say that people's interest in networking will not subside for a long time, and this is not the peak yet.
If we look at the dating app development as a business through the lens of the success of well-known companies, you will see that Tinder's 2020 revenue was USD 1.4B and Bumble made USD 337M. Of course, this is not the limit, and the figures will soon grow significantly.
Therefore, given such prospects and the experience of well-known marketplaces, many businesses are eager to make a dating app. Nevertheless, the question remains whether the market is not overcrowded. If it is, what are the criteria and ways to create something unique?
With that said, talk about what to start with and how to develop the product overall.
Developing a Dating App | Segmentation to Consider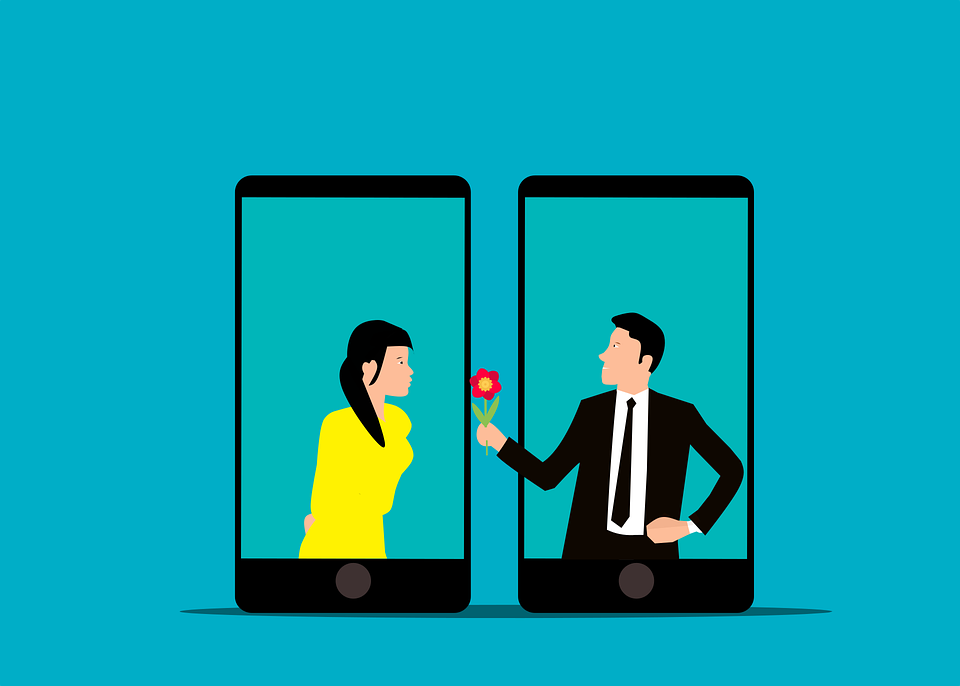 A large number of solutions on the market should not in any way be an indicator that your product cannot become successful. In addition to the fact that brands build dating apps of the classic format, they offer services for a certain segment, which have more perspective due to much less competition. For example, services can be segmented by the following criteria:
Sexual preference;

Interest;

Political beliefs;

Religion;

Occupation;

Physical appearance;

Location;

Income level;

Nationality.
If you want to know how to build a dating app in the classic format, get ready for a real challenge in severe competition. And in such a race, you will really need to come up with something 100% unique and innovative, let alone have an impressive budget.
The popularity of niche services today is only increasing, with certain advantages for entrepreneurs - less competition and the prospect of attracting a more loyal audience. Therefore, there's no need to create a dating app of the same scale as Tinder to make a profit. There are many other ways and approaches to successfully implement your project, focusing your attention on available niches.
Avoid Mistakes and Get Benefits
Any product, if properly monetized and managed, will bring profit to its owners and a relevant solution to its users.
Creating an Adult Dating App with Advantages
The success of any service is its convenience, safety, and ability to cover all the needs of users. Therefore, when developing your solution, you want to consider the following aspects:
Simple interface. Nobody wants to make their life more complicated. Thus, an app/website of the complex design is unlikely to attract users - a dating app should be convenient and simple to use;

Time-saving solution. People value their time, so they are willing to pay for it, provided they can get results without much effort, e.g. quickly find the right person by certain criteria (age, interests, etc.);

Additional services. These can be discounts for couples at a coffee shop or restaurant;

Security. No matter how bad you want to build a dating app, security should always be a priority.
Mistakes
The benefits described above should fully characterize your product. However, there are mistakes, which can be quite expensive. In this case, you should highlight the main criteria that have become the reason for users to stop using the product.
Deceived expectations of users are known to be the most common mistake, as well as an uncomfortable interface, poor functionality/support, security breaches, etc. In addition, it often happens that businesses involved in dating app development don't consider the power of marketing, launching their products without prior promotion campaigns and, consequently, suffering losses.
Marketing Campaign for a Dating App | Tricks to Consider
You can announce your new service long before its actual creation, but it is better to promote it before launching the MVP. The success of your app depends on a well-planned strategy that should cover multiple channels.
You will need to create a dating site. Its landing page should reflect your vision and include a registration form (even if the app itself is still in the development stage).
The task of the resource is to retain interested users and attract new ones. You can achieve this through a regularly updated blog on the website, optimized articles in your blog section, and other SEO techniques.
Another way to successfully start a dating app business and gain an advantage over your competitors is to optimize the app store. Quality ASO (App Store Optimisation) will not only help prove the value of your dating app in the market but will also increase its organic installs.
Paid user engagement, user-generated content (UGC), gamification, and social media are also marketing elements to consider when promoting your dating app.
Things to Consider When Creating a Strategy
Research. Preliminary market research and competitor analysis is a must-do. This will not only help you figure out which direction to go but also determine the main characteristics of your target audience.
Target audience. Building a dating app is also about researching your target audience. Knowing your customers, it's easy to tell how your service will look in terms of design and what features you need. Thus, launching a dating app without knowing your customer profile makes virtually no sense.
How to Make Your Dating App Profitable
Monetization is the only way for app owners to make a steady profit. For example, you can add a Premium Plan feature.
So how do you monetize your dating app and ensure its continuity, overall positive user experience, etc.?
There are several ways to monetize a dating app:
Advertising. Depending on where your users will interact with your ads, this can be mobile web advertising or in-app ads. These can be banner, native, interstitial, swipe, cube, and in-game ads;

Subscriptions. If you plan to publish unique content or a basic product format, then you can develop a paid subscription-based version of the service;

Embedded purchases. When you create a dating app you can embed your own currency into it, for which users will pay real money to then purchase any items in the app.
For monetization in the app to work properly, it's also important to develop a strategy to constantly analyze and choose the right ads.
How to Make Your Dating App Functional
Tinder inspires many businessmen to create something similar. Despite its popularity, the service is simple enough and has a number of useful and unique features. It's the latter that builds the marketplace value to app users. Therefore, the minimum of features you should apply is as follows.
Geolocation
The user sets up a geolocation feature that allows him/her to find a person from the region. When creating a dating app for your niche, make sure your audience has the feature too.
Chat Feature
This feature is designed for private communication and is the main one in the feature list.
Criteria Search
The process of finding your match should be as easy as possible for users. The feature should allow users to find other people according to certain criteria (gender, age, interests, etc.) quickly and without hassle. Building a dating app without such a feature is unlikely to interest your audience.
Registration and Integration
Registration should not be too tedious for app users. The easiest way is to allow them to create/log in to their accounts using social networks or email. In turn, registration, which involves filling out long questionnaires, can be a reason to abandon the app. Therefore, before launching a dating app, consider integrating the solution with social networks to be able to collect additional information about app users automatically.
Notifications
Push notifications help increase your revenue. The feature allows you to notify customers regularly when new messages or news appear.
Additional Features
Additional features are activated when the user buys a VIP (Premium) account. Making a dating app with additional features means providing more benefits like top account position, no ads, virtual gifts/bonuses, and more.
How to Create Dating Website or App Step by Step
Some of the aspects that predetermine the success of any project are the right consistency and organization. No matter the scale of your idea, the steps below are your roadmap, from idea to implementation.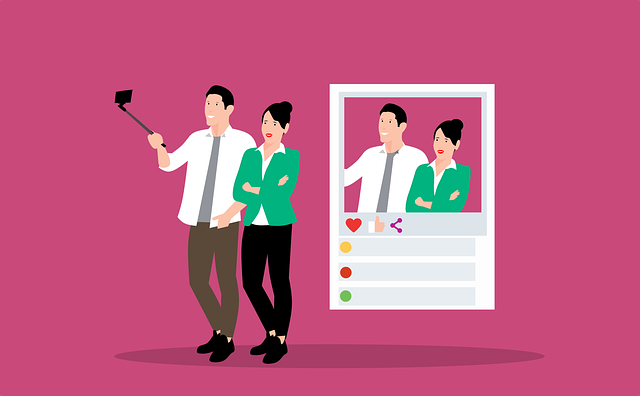 1. Define your niche and business models. We have already mentioned the options you can choose to create a dating app. It can be the classical format, however, in this case, you will have to deal with big competition in the market. So it's best to create a solution that will cover a specific TA. This will provide a huge range of options for your business - you can develop an app for cat lovers or vegetarians. In addition, a specific group will help understand how to make a dating site or an app in terms of design and functions.
2. Define your technology stack. This is also one of the important steps that predetermine the success of any app. The first thing to remember is scaling. For instance, you can start with a single database, but as the app grows, it becomes increasingly difficult to maintain performance. This is why the tech stack must be chosen for the future.
When you develop a dating app, pay attention to:
Programming languages: Java, Swift;

Frameworks: Node.js, Next.js. or React Router;

Cloud storage: Amazon S3;

Web servers: Nginx;

General utilities: Optimizely, Twilio, Google Maps, and Google Analytics.
3. Choose your team. You can find a lot of companies on the web, which can make a dating app according to all the rules, standards, and business goals. So the choosing process can get complicated because of the number of offers. To choose the best team, you want to pay attention to the following aspects:
Prices. The price of the same app from different developers with the same experience/skills can vary significantly. This may be due to the regional pricing peculiarities and the reputation of the company;

Portfolio. Check case studies and solutions of the company in question. Ask how they create a dating app (how the process goes), whether their experience is suitable for your niche, and specify who exactly will work on your project.
4. First viable product. A dedicated team of experts must fully understand how to build a dating app in detail. That's why they start with the "introduction" phase, i,e, set project tech requirements and business goals. The next step is prototyping, developing a "draft" version of the app, preparing the technical requirement specification list, and creating an MVP (Minimum Viable Product).
5. Testing, launching, and tech support. Once the development of the dating app is complete, the testing stage is initiated. If the product and its performance meet the expectations of the client, the app is then published on the Google Play Store and Apple App Store. However, the development agency's work does not end here - they offer ongoing tech support to the business for a certain period of time.
How to Create Dating Website or App via Website Builder
On the Internet, you can find many website builders, which seem like a rather tempting option for those who want to get their own unique service. However, in most cases, such solutions will not meet all the necessary requirements and have a number of disadvantages as follows.
Dating Site on Website Builder
Creating a dating site with the help of a website builder is the prospect of getting low page load time and a lot of limitations. Such solutions allow you to close your website needs rather quickly but with the help of existing templates. Unfortunately, the latter mostly cannot be edited. Therefore, in the future, there's a big chance you will run into a resource with a similar or even identical design. Hence, uniqueness is out of the question.
Dating App on Website Builder
The situation with making a dating app on a website builder is the same as with building a website. Thus, there's a risk that such a service will look worse due to the templates offered by the builder. Additionally, you will get a low page load time. Most importantly, the platform can at any time delete your account and refuse to cooperate.
However, dating app builders still have their advantages. First, they can save you a lot of money. Secondly, code on such platforms is written by developers, which means it reduces the risk of likely errors. The builder also allows you to solve marketing problems, and you can make edits at any time. Lastly, your dating app or website can be ready in just a few hours.
How to Satisfy Your TA's Needs
To know how to create a dating site or an app, you need to understand what your target audience wants, their pains, and needs. The answers directly depend on your chosen niche. Therefore, it makes no sense to determine the client profile for each segment - we'll focus on those aspects that always remain the same, i.e. user experience and security.
User experience means the emotions and incidents caused by the app/website during usage. Before starting a dating app business, it's important to make sure the main components of the user experience work properly so that the solution evokes only positive feelings.
Security is another priority. Your dating solution should work in such a way that one user is not a threat to another. Therefore, when developing a dating app, you need to add the following features/functions:
Profile Confirmation;

Message Filtering;

Complaints;

Blacklist.
Of course, don't forget about privacy and data protection aspects in your dating application.
How Much Does It Cost to Create a Dating App and Implementation Timeline
Prepare for the fact that your dating app is a pleasure that requires a lot of investment, both during the app development process and promotion. Many factors including the team, technology stack, your requirements, the niche, etc. will affect the final price.
Creating a dating app for iOS or Android also plays an important role. Thus, iOS apps will cost somewhat cheaper, as such products, unlike Android, do not require testing different models of the operating system.
Without a doubt, the cost is also affected by the quality of the app itself and its functionality. On average, a solution can cost a business from $10,000 to $100,000.
As for the timing, when building a dating app, each development stage will require a certain number of hours, e.g. design and testing will take around 100 hours each (on average).
Depending on your goals and needs, when promoting your app, make sure you include the cost of logo creation, Google Adwords, banner and social media ads, website content creation, etc. in the budget.
Tips on How to Build a Dating App
First and foremost, research and study the market, pay attention to the big players. Study their apps, websites, and marketing strategies.
Create a website for the app before the latter is even built. This will help prepare and attract an audience.
Assess the power of marketing and implement a strategy before you even create a dating app. Don't forget to test promotion methods and separate the most effective ones for you.
Determine your unique feature to build the product around it. This is one of the main aspects on which the whole development process is based.
Always speak the language of your target audience. Design, content, and other elements should be created only for users and meet their needs.
Conclusion
Dating app development is a complex process that requires a lot of effort, time, and resources. On the other hand, it's a great business project, which will not only benefit the owner but also make society a bit happier. A product will "take root" on the market and be successful when the TA will clearly see its uniqueness and a way to satisfy their needs.
FAQ
How to create a dating app?
Any project starts with understanding your target audience and the market. Next comes the definition of the feature set, prototyping, design, and MVP launch.
How to create a dating app like Tinder?
Research the market, your TA, and competitors, as well as the main features of a well-known marketplace. Keep in mind that the success of an app is in its uniqueness. Therefore, you want to create a competitive app similar to Tinder with your own "twist", which users will like.
How to create a successful dating app?
The success of a dating app depends on the strategy of its promotion and quality of performance. Your chosen niche and compliance of the service with the needs of your TA also play a huge role.
How to create a marketing campaign for a dating app?
To make the promotion process efficient, you want to use tools in the following categories:
SEO;

Content marketing;

ASO;

SMM;

Influencer marketing, etc.