How to create an educational app? This is a burning question for modern businessmen engaged in EdTech. In this article, you will learn how to make a powerful educational app that will bring your business maximum profit.
How to Create an Educational App and Make a Profit
Educational apps help people of different ages and levels of training to get knowledge in a certain discipline. Today, such solutions became more than actual, even in spite of the fact that they are not something new and unexplored.
Applications became especially popular when businesses and educational institutions around the world were forced to switch to remote work in 2020 due to the pandemic. With that said, it's no surprise that many entrepreneurs want to create an educational app.
We shall review the basic concepts of the topic, determine how developing an educational app can be a profitable business, and how you can achieve great results in this direction. You will also find out about relevant trends in the world of modern educational apps and learn how to become a strong player on the market.
E-Learning Market Statistics
According to Allied Market Research, in 2020, the global e-learning market size exceeded $197 billion and is projected to reach $840.11 billion by 2030.
Right now, the projections seem more than impressive:
2024 -$460 billion;
2026 - $680 billion.
Also, VR/AR can become a key element of development.
With that said, today we can see an active surge of interest in online learning. And as this trend will only increase in upcoming years, the idea of creating an educational app is more than relevant in 2022.
Types of Educational Apps
Mobile apps for education are special software solutions that are designed to work on mobile devices. They come in different types with different sets of functions, which means that the target audience and promotion methods will be different for each solution. This nuance should be considered by specialists who plan to make an educational app, as well as by the owners. Given this peculiarity, here's an overview of solutions that you can create as follows:
Educational apps for kids. Today children can learn to read or write, draw or sing with the help of different software solutions. Your solution must be useful and safe. For example, this can be an educational game;
Exam apps. If you consider everything right, such a product can become incredibly popular with many high school seniors. You know how many students take exams every year, don't you? Perhaps, developing this idea would be indispensable for students and a profitable business solution for the entrepreneur;
Apps for students and educators. You can build an educational app that students will use in their classes as study material. What's more, such a solution can also serve another function by working in the cloud, allowing students to study remotely;
App for online courses are designed mainly for adult users who have the need to gain knowledge but do not have the opportunity to attend courses;
Apps for studying languages. This is one of the most popular directions in the e-learning market. Creating educational apps requires taking into account many nuances, including the fact that the building methodology should be based on the principle of progressing from easier materials to more complex ones, considering a different level of preparation of users.
The list can go on and on because there are special applications for smartphones, which develop a certain skill (e.g., drawing techniques). Each type has a specific set of features, but there are also universal options for everyone. More about the latter in the next section.
How to Build Educational App with Proper Features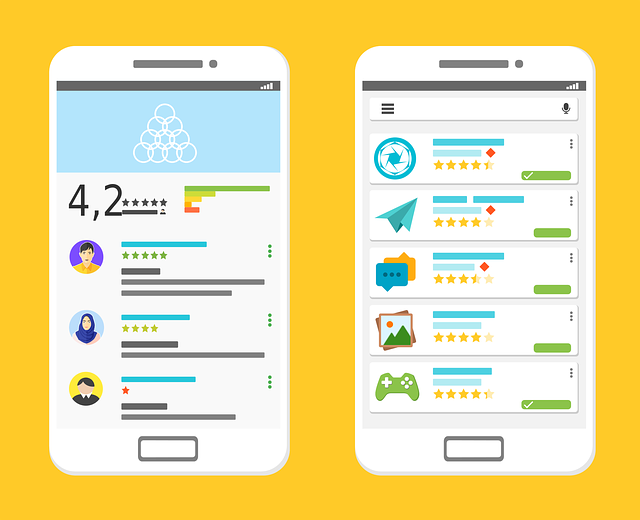 Educational apps offer various possibilities to their users, from communicative to experimental. It all depends on the initial idea and type of solution. However, there are basic needs, without which no app will work properly. Let's take a look:
Login. A button that allows you to register or log in by entering your personal data (name, email address, phone number, etc.) makes it difficult to use the app. However, if you add the possibility to authorize via social networks or email, that's a different story. Social login will also increase the loyalty of your app users and gain an extra advantage;
Profile. Creating an educational app without a personal profile where a student can track their progress or make notes, leave comments, or add material is surely not the best strategy;
Materials. This feature allows teachers to add learning materials in different formats - videos, presentations, live podcasts, tests, and more. It is essentially one of the main ones in an educational app;
Search. This option helps return to previous lessons at any time. The absence of such a feature will lead to the fact that when proofreading a large course, users will have a hard time finding the right section/topic. And you don't want that;
Notifications. Besides the fact that notifications in your app should motivate its users to work with the app more often and increase engagement, students will not forget about their unfinished homework. Therefore, when creating an educational application, this feature should be included;
Statistics. This feature will help teachers/educators assess the progress/regress of students using the app. Within this option, you can also add special points that will motivate students to learn certain material;
Cross-platform. Your target audience uses devices with different operating systems. Therefore, cross-platform mobile application development is what you should focus on. Meaning you want to create a software solution that will work properly in more than one digital environment. This will allow you to sell it to a wider base of customers;
Additional features will depend on the purpose of the software itself. These can be convenient payment options on the platform, educational material filters/categories, multilingualism, comments/feedback, and so on.
Steps to Take to Create an Educational App
Creating educational software can seem like a daunting task, but only until you have a clear goal and plan to guide you and your team to the final point. Let's make everything clear about steps you need to follow:
Your idea should be unique, not repetitive. Otherwise, it's time to think about how it will be different on the market, as well as how it can compete with similar solutions;
Thorough market research comes first. The latter will help you find out your customer profile and how your target audience will use the app;
Assess the relevance of your idea. For instance, you can choose a group of people who seem like your potential TA and share the main concept with them. The feedback will help you understand if your hypothesis is viable;
Choose a way to implement your idea. You can create an app yourself if you have programming experience, otherwise, hire professional designers and developers;
Decide on the platform. You want to make a simple educational iOS app or a solution for Android, Windows, or Linux. You can choose multiple platforms, however, you will then need to budget more for development.
Generally, the principle of planning educational app development does not differ from any other. However, you should remember that each stage of the process is an essential link in the chain, which requires time and careful preparation.
How to Create Educational App with No Programming Skills
In the previous section, we have already mentioned two basic ways of implementing your idea. If you are not a professional programmer or designer, there are two ways to find a solution. The choice will depend on your budget and values.
App Builders
The main advantage of app builders is their prices. In addition, they offer ready-to-use software solutions so all you will need to do is customize your settings and parameters. Therefore, a minimum time allocated for project implementation can be considered an advantage.
On the other side, you will have to decide on your own how to create an educational app and launch the service, let alone deal with slow app load time, poor design, and questionable uniqueness.
App Development Companies
Companies that make educational software, which treat their work responsibly, require a much larger budget than app builders. Of course, you want to choose a reliable organization with experience as your partner to avoid missing deadlines or getting a poor-quality product in the end.
If you choose to address a reputable app development company, you are likely to get detailed reports at each stage of the educational mobile app development progress. Plus, developers in such companies usually work in a team with a project manager. The latter is always ready to answer all your questions related to the ongoing development process at any time. And, yes, mobile app developers will cooperate with you during the process so that you get a truly unique and high-quality product in the end.
As for the disadvantages, apart from high pricing, the development process may take several months to complete.
To build quality educational software, app development companies will typically assemble a team of specialists including the following types:
Project manager;
UI/UX designer;
Mobile developer;
Back-end developer;
Front-end developer;
QA engineer, etc.
E-Learning App Development Stages
If you have decided to seek help from experts in e-learning app development, pay attention to the development stages the software goes through before it's uploaded to the marketplace. Conventionally, app development can be divided into 3 stages as follows.
Stage 1. Preparation
Expertise is a process of understanding how people will use the app. This is where the in-depth analysis of the market and the study of similar solutions-competitors take place. For companies that make educational software, expertise is an essential step in the preparation of technical analysis.
Technical requirements specification. Experts make a detailed description of the app's purpose, specifics, key features, and additional information about how the app will serve the needs of users. Thanks to the document, a team of designers and programmers, working on the educational app, will understand what kind of product the customer wants to get. Once all the aspects are included in the detailed description of an existing problem, the experts create a solution.
Back-end and prototyping. Specialists in the team deal with architecture design, prescribe algorithms, deal with general functionality, architecture, database, scripting, API, and much more.
Stage 2. Implementation
Design is the main component of educational app development, which directly affects the number of downloads and user retention. At this stage, app designers work on the interface and overall visual design of the app.
Front-end development. Specialists in the team work on the visible part of the app closely with designers. They make sure the application is fully accessible to all users and remains responsive in all aspects. Their responsibilities also include the implementation of user-defined logic.
Admin panel. The admin panel is the main working tool that allows the administrator to add/edit content and much more.
Stage 3. Launch
QA and Testing. Making an educational app and launching it without prior testing is risky, even if the team has been testing every feature in the process. Final testing is essential if you want to deliver a quality product to the market.
Publishing. Once the app has been tested and received good ratings from both developers and the client, it is then prepared for publication in Apple App Store and Google Play Store.
Many companies also offer tech support to their clients to ensure the stable performance of their solutions. In addition, tech support is necessary to make timely changes as your business grows.
E-Learning App Monetization and Promotion
Apps designed for use in the educational sphere can bring income if you properly approach the process of monetization and promotion.
Monetization
There are 5 ways to choose from - you can choose one or even several:
Advertising. You should choose the right advertising tactic, and avoid using it too often so as not to irritate your educational app users;
Freemium. Initially, you will need to build an app with basic functions on a free basis and offer advanced options at a certain price;
Free period. In case you initially planned to implement paid software to make app users want to pay for the service, you should give them the opportunity to try it at no charge for a specific period of time;
Product sale. It can be virtual or physical products - the main thing is that they have to fit organically into the general concept;
Subscriptions. You can make an educational application with monetization based on a regular fee for access to the extended possibilities.
Promotion
There is no point in talking about why you should promote your app. Today, it's clear to everyone that without the implementation of powerful marketing strategies, the product will remain unnoticed. In this case, we use:
Promotional website. Consider this method as an additional advantage for promotion through SEO and advertising;
ASO (App Store Optimization). This method is similar to SEO methods, only this time, experts will work to take the educational app to the top on Google Play and App Store;
Content marketing. Where does your audience spend their time? That's where you need to make yourself known. Posts, creatives, reviews, live streams, etc. When it comes to promotion, being visible all the time should be your main goal;
Influencers. This method has recently become very popular and more effective than ever. With the help of influencers, you can reach millions of people and introduce your app development in the best way possible;
QR codes. People are using QR codes more often to download an app or visit a website. You can place one on your website, in your article, on your business cards, etc.;
Paid ads. Targeted, contextual, native, or banner ads - there are many different options to choose from.
How much does it cost?
While we were dealing with the question of how to develop educational software, we missed a small detail - to give an estimate of the cost. In fact, the price depends on how large your project is and what platform you plan to choose to implement it.
On average, one app may cost you anywhere from $10,000 to $100,000, from analysis to launch, provided you hire a team of specialists to work on the project.
If you are planning to create educational apps via an app builder, the cost will be much lower.
In addition, there are also marketing expenses that should be included in the budget.
How to Create Educational App: Current Trends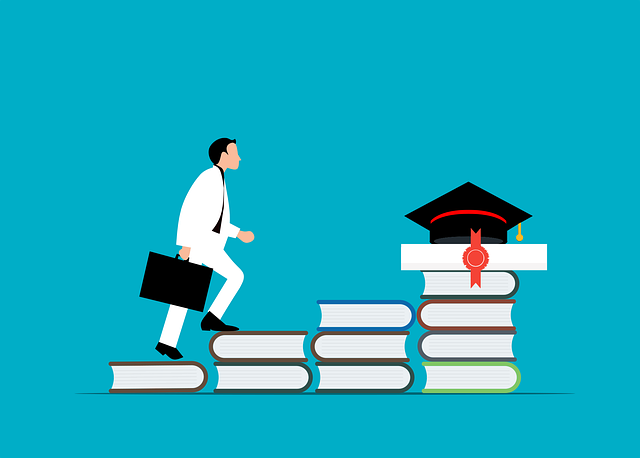 Your future app should not only be unique but also designed with current trends in mind. This doesn't in any way mean that everything you find about trends on the web should necessarily be applied. However, the following ones are still worth considering:
Video is an element that's essential in content and in an educational environment. If video content integrates seamlessly into your app, it will only be an advantage;
Individuality. Another way to refer to this trend is "personalization." If you manage to build a custom educational app that will adapt to the needs of each customer, you will provide a positive user experience. For example, you can add the ability to choose different app themes (e.g., backgrounds, fonts, profile pictures, etc.) to your app;
AI and machine learning. Implementing technology will help improve the interaction between the user and the app, as well as simplify the learning process. For example, it could be voice-to-text transcribing, a scoring algorithm, and so on;
AR and VR. You can create an educational app with enhanced educational opportunities through virtual and augmented reality technologies. Thus, students will be able to conduct experiments, explore difficult terrain, and more;
Gamification. Games in education have proven to be useful both for children and adult services. This is mainly due to the fact that the learning process is better perceived through games, and lectures do not seem that boring.
How to Build an Educational App without Going Bankrupt
There are a few words left to say that sum up all of the above. Here are a few recommendations to help you build a high-quality e-learning software solution:
Market research is probably the most important and responsible part of the process. Without it, you run the risk of getting an educational mobile app with neither the target audience nor the idea of how the solution should look like and work;
Simplicity. Your solution should be simple and understandable in terms of design to deliver an amazing experience to its users. People download apps because they want to solve certain problems. So before creating an educational app, you need to do proper research to determine what your TA needs to then add the right features and make the right integrations in your app;
Testing. Your app should be perfect in everything, from design to load time. To avoid bugs and other negative consequences, test all the scenarios and make sure everything works great in the end;
Promotion. Introduce yourself from a marketing point of view to ensure success. Apply proven strategies, tools, and techniques.
Using the recommendations above will help you make an educational app like no other. The market always needs high-quality and unique solutions.
FAQ
What do you need to know before starting educational app development?
Before starting the development process, specialists conduct research to understand what the app should look like and what functions are needed. After that, they make up a tech requirements document, where the project implementation processes and features are described in detail.
How much does educational app development costs?
In most cases, the cost of app development from a team of experts will cost between $10,000 and $100,000. The price depends on the complexity of the project, your requirements, chosen platform, and other things.
Who can create educational software for my business?
You can create an educational application independently (if you have the necessary programming skills), with the help of freelance developers, or you can hire an app development company with in-house experts for hire.
How to make money with an educational app?
The most popular and effective way to make money with an app is to monetize it.