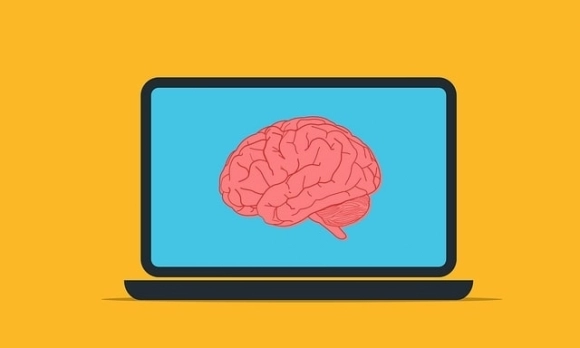 Machine Learning Companies
Introduction
Machine learning companies and agencies are now crucial players in IT. The rate at which machine learning consulting and machine learning development enterprises are on the up show no sign of slowing. Why is it that machine learning agencies are now so prevalent and necessary? Business leaders realized the value and need for software that was capable of learning on its own. Without the need to be led by the virtual hand, cost and time saving would e possible. At this moment in time, machine learning capabilities are robustly designed and built into many different kinds of business software as standard. This powerful, fast artificial intelligence can cover anything from cyber-security issues to medical diagnostic programs and valuations.
It's not uncommon now for firms to build in-house data science departments. These specialist teams focus on analyzing business data to generate valuable insights, while others are incorporating machine learning capabilities into their company's products or using advanced algorithms to solve industry-specific problems.
For these types of purposes, organizations often go looking for machine learning consulting companies and a general-purpose machine learning platform that can solve a wide variety of AI needs. Here below are some of the market's top vendors who supply these sorts of machine learning tools and who are well worth considering if you are on the lookout for excellent machine learning software.
Top 10 Best Machine Learning Companies 2022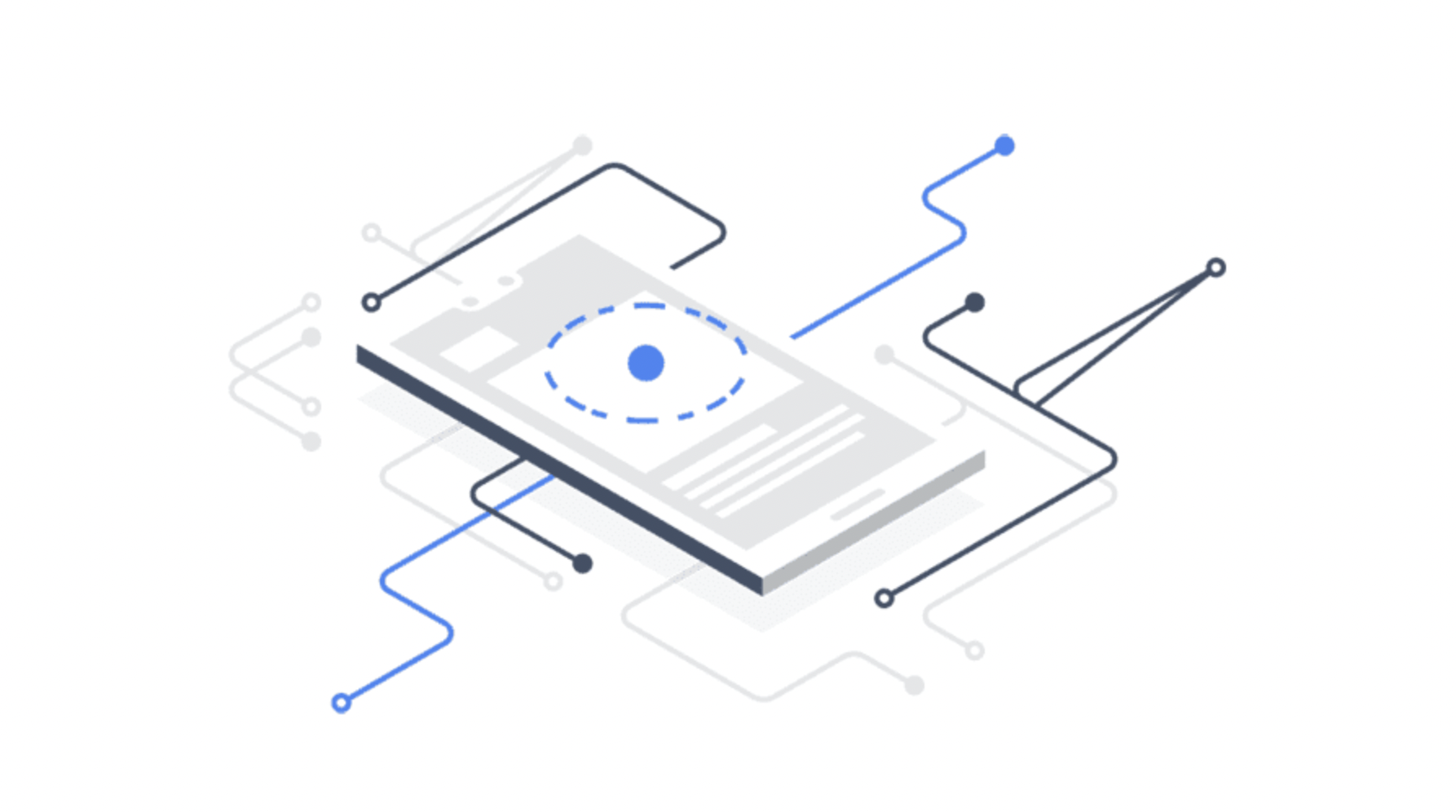 1. IBM
Of all the machine learning development companies, IBM is one of the oldest and most well-known technology firms in the world. IBM has been around since 1911, which gives them a very secure place as industry veterans. They have consistently moved with the times and ahead of them, transitioning from era to era, always with eyes ahead to the future.
IBM was one of the originals in regards to experimenting with machine learning and artificial intelligence. They first made big waves as one of the leading machine learning companies when they unveiled Watson. The powerful AI platform quickly made headlines. This, in part, was due to it getting an extra 15 minutes of fame with its victory over human opponents on the TV game show Jeopardy! More than just an impressive machine learning gimmick: Watson is now its own brand name and has shown off capabilities of far more serious consequence than winning a TV show. Watson has proven itself able to make accurate responses relating to the treatment of cancers.
Under the umbrella of the Watson brand name, IBM sells a wealth of machine learning, AI, and other services. It can be integrated with other IBM tools and services and has excellent potential for retailers and the hospitality sector. IBMs Watson machine learning technology is now available on a subscription basis - a detail that is unusual within the industry and furthers IBM's status as one of the most innovative machine learning services companies.
With a claim of being able to accelerate production rates by up to 40%, with its machine learning services, it can also be used across your own servers, as well as IBM's and any other. That's a feat that can only be attributed to a handful of machine learning services providers. However, some users have reported having had issues when using Watson Machine Learning across their own servers. Overall though, IBM is a well-respected heavy-weight of the machine learning field for a reason. It keeps on improving, and with over a century in business, it will continue to innovate through 2022.
Costs vary - and to a large degree - from a basic free platform to pay-as-you-go options to specific subscriptions. However, for these, you will need to contact IBM directly for a consultation.
2. Microsoft Azure
Microsoft's Azure cloud infrastructure currently spreads across almost 20% of the market. Increasingly popular, its sales have close to doubled year after year. Released in 2010, Azure is a top-end machine learning service equipped with both drag-and-drop and code-based interfaces. It can be used with a variety of open-source platforms such as Python, Kubeflow, and ONNX. Its machine learning capabilities include bias detection and fairness management.
Adding to its huge popularity as a top machine learning tool is the fact that it was intentionally designed and built to be used by experts and novices alike, making it accessible and useable by anyone.
Azure's machine learning is available in two different outfits. Both its Basic and its Enterprise suits come with a variety of price tags all of which are determined by the instances with which you will be using them. To tally the potential costs, Microsoft provides a calculator for its pricing, which is available alongside its costs list. It sounds complicated and expensive but it is in fact neither. It's quite straightforward, and the costs are affordable - there are much more expensive machine learning agencies on the market. Some services are available free for 1 year, and there is an option for a free account. With this comes credit for $200, which can be used as a contribution toward machine learning advancement. Entering its 16th year, and continuing to spread its net, Microsoft's Azure is a robust machine learning tool that will keep getting better.
3. Databricks
Databricks, based in San Francisco, has been on the machine learning startup market since 2013. In little under a decade, it has amassed some big-name clients, including Conde Nast, H&M, Showtime, and Comcast. Its own unified data analytics platform contains its machine learning flow-based Data and Science Workspace, as well as its famous Apache Spark-based data service. Catering to several languages including Python and Scala, Databricks is a well-reviewed machine learning tool whose popularity continues to rise.
Databricks is able to be run on Microsoft Azure, as well as Amazon Web Services. Its machine learning abilities can also be easily integrated with other intelligence tools such as Tableau, Spotfire, ThoughtSpot, and Qlik. Regarding Azure and Amazon WebServices, Databricks comes in differing machine learning guises for each platform, and each of those, in turn, comes in a variety of shapes and sizes. A pricing menu is available as is a two-week free trial for anyone interested but unsure.
4. Dataiku
Another of the machine learning development companies is just under a decade old. These French machine learning developers are headquartered in Paris and have been in business since 2013. In just 6 years of operation, they were valued at almost one and a half-billion dollars. Two further years later and bow in 2021 this machine learning consulting company has staff all over the world: London, New York, Singapore, to name just three locals. Clients include big companies such as Unilever and L'Oreal, which gives you some idea of their capabilities.
With an emphasis on collaboration and self-service, Dataiku incorporates drag-and-drop interfaces and notebooks. It also provides excellent visual data preparation, modeling, and dashboarding tools and abilities. Python, Scala, R, Spark, Hive, and other languages are all supported.
Considered to be one of the easier machine learning consulting services on the market, there are three editions of their machine learning services available: Discover, Business, and Enterprise. A free online trial has been made available via their website. Actual pricing for this machine learning companies packages is available but on request.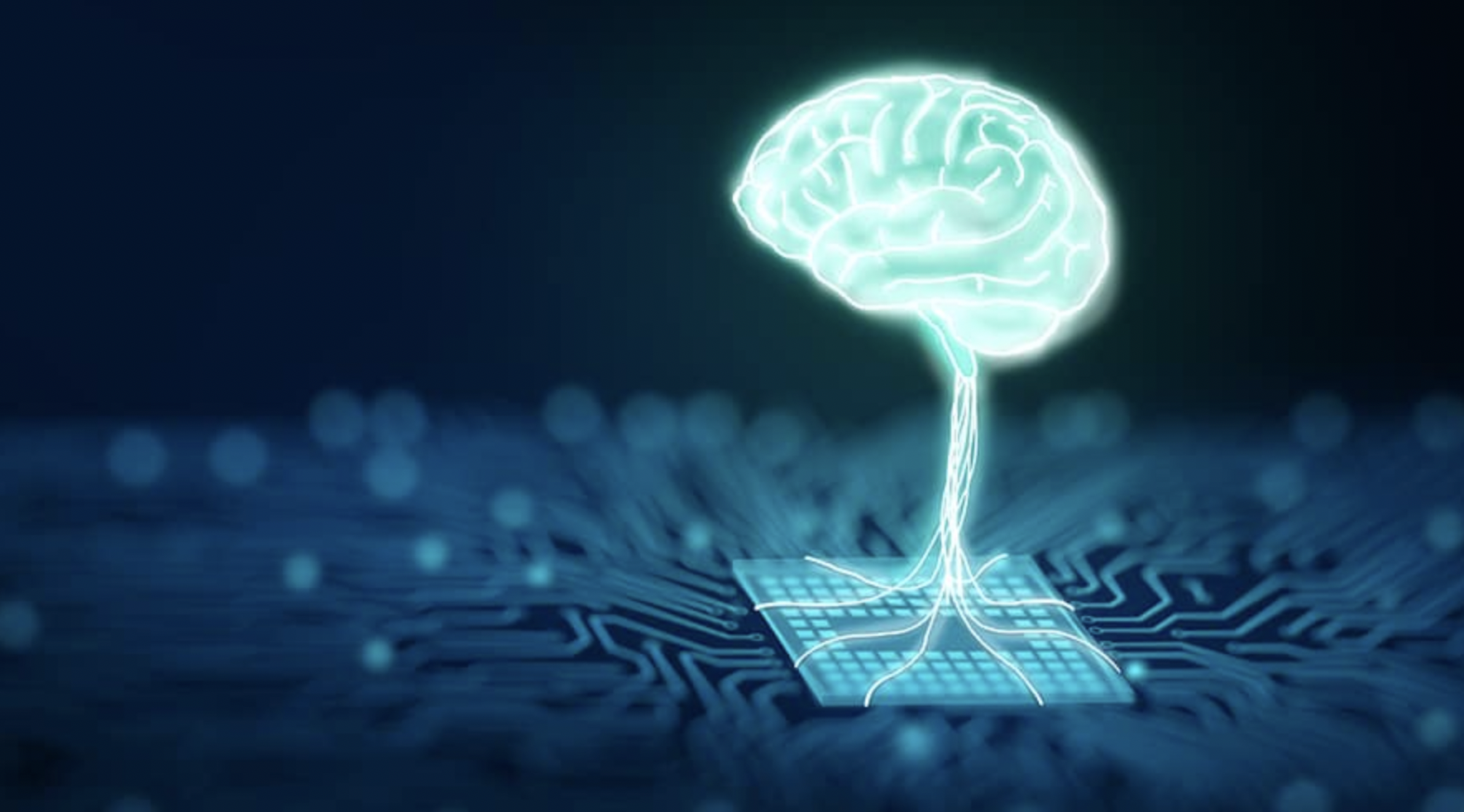 5. Amazon Web Services
The machine learning services from AWS are based around its SageMaker line. SageMaker services include building training models, managing data, and augmented artificial intelligence so that predictions and estimates can be reviewed by humans. As for customers, it has clients, which are as large as big business can come: Formula 1, Netflix, CapitalOne, Kia, Pinterest - to name just a few.
Amazon Web Services has a two-month-only tier for absolutely free. This is to provide those firms and startups who are just beginning with machine learning to get to grip with it and understand how it can work for them. Price-tagged services are all listed on the AWS website and are dependent on the services and resources that will be used, as well as the time frame. Like Microsoft with Azure, AWS provides a calculator tool on their website so as to be able to estimate potential costs. Robust and used by some huge companies to back up its capability claims, AWS can supply any firm in any industry with excellent machine learning software.
6. MathWorks
Massachusetts-based MathWorks was established in 1984 and now has over 4 million users worldwide. A favorite machine learning tool in academic circles, it has a weighty client list of highly respected universities including Harvard, Stanford, and MIT. Used by NASA, Boeing, Ford, Tesla, Pfizer, Amazon, and Google - (to name a few) - MathWorks supplies excellent, robust machine learning software that is used by industry giants.
MathWorks originated, as the name suggests, as an analytical tool for the mathematic, scientific, and engineering fields back in the 70s as MATLAB. It just so happened that that same software for handling highly complex mathematics was also brilliant with the algorithms for machine learning. Today, MathWorks has a free trial of MATLAB software that lasts 30 days. Beyond that, standard licensing is priced at just over $2000 on a yearly basis. For home and college students, there is a cheaper tier for educational purposes. You'll also have the option with MathWorks to download and use their software or use the web-based version.
7. Rapid Miner
Established in 2006, RapidMiner is an open-source AI and machine learning vendor that, compared to some, can be straightforward to use. This makes it an ideal choice for anybody who is new to data science and eager to learn. Don't let that make you think that it must be a weaker option - it's not. It can count Daimler, PayPal, Transport for London, and Lufthansa among its globally recognized household names.
Whether new to machine learning or well-experienced, RapidMiner promises speedy results just as the name suggests, and includes many of automated Data Science, AI, Studio, and Notebooks products. A free version is available, but naturally, its use has its limits. Three paid tiers are available, beginning at $7,500 for a year and topping out at $54,000 per year for RapidMiner's machine learning AI Hub.
8. SAS
North Carolina's SAS - or SAS Institute as they are sometimes also known as - was formed in 1976 and is the largest privately-owned software vendor in the world. SAS originated from a North Carolina State University analytics program. From there, analytics software was how SAS made a name for itself. Now on top of this, they have developed sleek machine learning software with an emphasis on efficiency.
SAS's Visual Data Mining and Machine Learning software includes many automated features, such as insights, feature engineering, interpretability, public API, network analytics, and more. With support for Python and ONNX, data integration, and in-memory processing, SAS provides a sprawling array of machine learning capabilities. Pricing questions are answered on inquiry, however, there is a free trial version available, which could well be worth looking into before picking up the phone.
9. Google Cloud
Microsoft Azure and Amazon Web Services are the only cloud infrastructure providers bigger than Google Cloud. Including G Suite, the Google Cloud is a public, cloud-based host of varying productivity tools. Used by Nintendo, The New York Times, Toyota, PayPal, Spotify, and more, Google's machine learning pulls from its own expertise as one of the planet's biggest users of machine learning technology, research, and development. Google's machine learning capabilities don't miss a trick, coming with all the bells and whistles, and coving every imaginable aspect of machine learning.
Google has been a leading force among machine learning service providers for some time, and in recent years, Google has been on a colossal binge, devouring a large number of AI and machine learning startups. It has become almost obsessively focused on advancing artificial intelligence and machine learning capabilities. As well as continuing to relentlessly further and better its own machine learning and AI agenda, Google is also in the business of selling many AI and machine learning services to other agencies.
The Google Cloud website details its multitude of machine learning service options and accompanying price listings. Pricing is possible at a per-second rate which can go a long way with keeping the overall costs down. This reflects the fact that Google's machine learning services can often be less than that of many other cloud-based machine learning entities.
10. Tibco
Established in 1997, with its headquarters in California, Tibco sells a wide range of software related to data managing and data analytics. Its flagship machine learning product is Tibco Data Science. This software provides pre-built templates, data preparation, model building, and automated machine learning.
Tibco Data Science's machine learning software comes in four different bundles. Two are education orientated - the Students and the Academic editions. The other two are Statistica and the Team Studio version built for Amazon Web Services. Students and Academic costs are listed: Statistica and Team Works costs are available upon request.
Tibco is a big fish in the ocean of machine learning consulting companies. They have a customer list weighed down by big names, such as the Mercedes-AMG Petronas Formula One Team, United Airlines, JetBlue, NASA, Bayer, the Campari Group, and many, many more.
Other Machine Learning Software Providers to Consider:
Miquido
MobiDev
CopyAI
Alibaba Cloud
To Conclude
Machine learning is the most powerful method by which to predict future behavior, enhance customer interaction, and optimize businesses into a position to gain more customers. It also provides a huge benefit to a firm's overall efficiency. To learn so as to improve is the goal - and with the above machine learning companies, any business can benefit by reaping the rewards of the most advanced AI.
FAQ
What industries use machine learning?
Machine learning is a specialized and advanced form of artificial intelligence. Powered by algorithms, this type of AI gathers data, learns from it, then makes predictions, and can even act on it. That being the case, machine learning has now become prevalent across the board, providing benefits to enterprises in any industry you can think of.
Which is the most powerful AI company?
Perhaps it seems obvious but the answer has to be Google. Google has acquired, consumed, and absorbed AI startups almost as soon as they were given breath and as if there would never be any more of them. Google has created a dozen AI firms in the last few years alone. Google, with both its own and its acquired machine learning AI, is everywhere - which means in places that you aren't even aware of. Over the years, Google put an increased emphasis on AI and now its grip is iron tight.
Who is the leader in AI?
Despite Google's omnipotence, with its wealth of AI-driven services, Amazon is almost unarguably the current leader. It's everyday services Echo, Alexa, Lex, Polly, Rekognition… Amazon's machine learning AI has spread through businesses and people's homes and become the norm. Amazon's domesticated integration of AI via products such as Echo has helped to push it and its machine learning to the front of the field. IBM, too, has been a leader in artificial intelligence for decades now and is another front runner for machine learning development, but Amazon's current reach has become inescapable and visible everywhere.
What companies are leading in AI?
The big hitters in AI are the aforementioned Amazon and IBM, as well as Google and Microsoft. These have all become king machine learning companies in their own right and continue to innovate and set the benchmarks for machine learning software around the world.