Contactless payment has long been a daily and everyday occurrence for the entire social society. Cash is increasingly losing its relevance with the advent of electronic payment processing facilities. While the use of electronic, debit, and credit cards is gaining momentum, cash transactions are rapidly losing ground in the global industry's infrastructure.
The Influence of Payment Trends in Marketing Sphere
It's clear that each business structure that respects its activities has to watch for new payment processing trends and modifications in contactless payments. They have a huge impact on payments for services and products, so understanding how they work and their competent use will certainly pay off. Otherwise, inconveniences and difficulties during the payment process may occur.
For example, if someone expects to pay for your business services via e-wallet, but your company does not provide such an opportunity. These factors will negatively influence the loyalty and reputation of your company, as well as reduce the number of potential payments.
Problems with Rapid Payment System Development
Payment processing trends are constantly updated and modified, new contactless payment methods appear and their functionality expands. That's why it's important to stay informed about the latest modern payment methods to apply them successfully.
Why Staying Up to Date with Payment Trends Is Crucial in 2021
The importance of payment processing updates for your business is unquestionable. Customers will choose companies whose services are more advanced, secure, and easy to use. Being unable to provide such payment processing, you will have a hard time retaining your clients because there are so many other business designs with handy functionality suitable for consumer needs.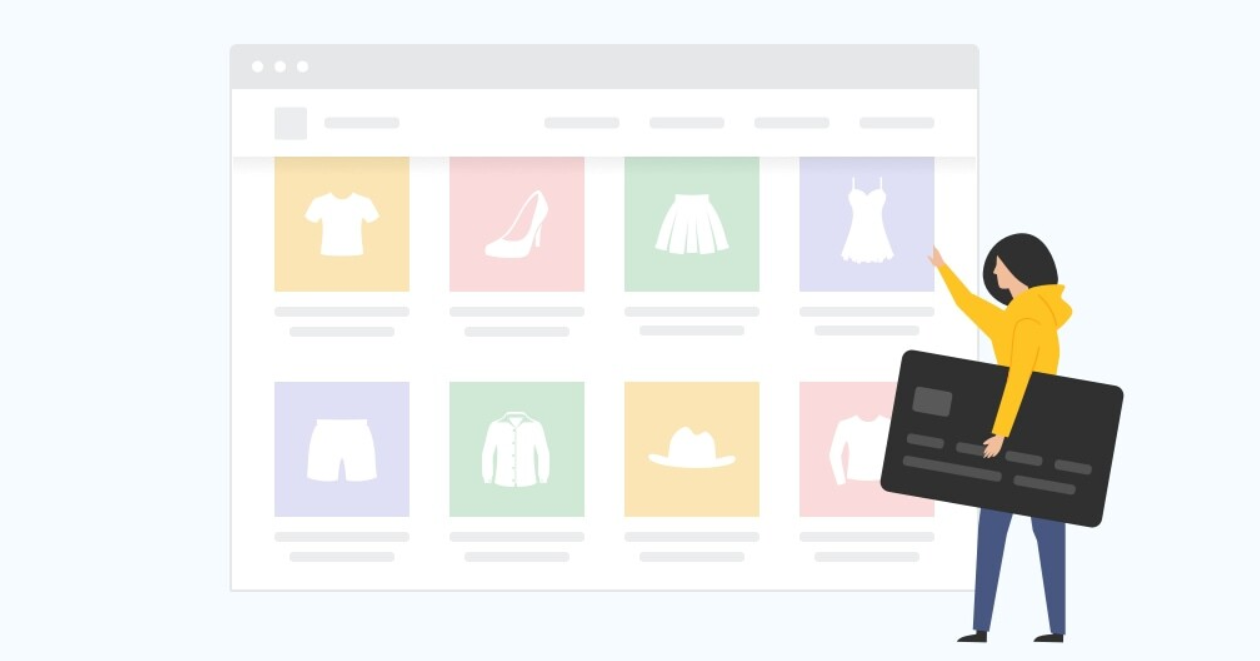 Top 5 Payment Processing Trends in 2021
Buy Now, Pay Later
"Buy now, pay later" services are nothing new for quite a long time. The idea is that online shopping will be accessible for everyone, including those who are afraid of revealing their credit card details and those who don't want to pay in advance.
How it works: the site instantly transfers money to the seller and then agrees with the buyer on the repayment method (to pay in cash, by card, or bank transfer). Modern users actively use sites with this service, since they offer flexible payment terms.
Service Advantages
"Buy now, pay later" payment processing method integration with your business structure is a great solution for increasing sales. This service is especially suitable for companies that focus on selling expensive products, e.g. household and professional appliances or furniture items. Some of the world-known companies that integrate "buy now, pay later" payment methods are Sezzle, AfterPay, and Klarna.
NFC and EMV Payments
The development of online transactions is rapidly replacing credit cards. However, many people still take the latter with them and welcome expansion of opportunities for such payment methods. The main ones are NFC and EMV payment systems.
EMV
EMV is a worldwide and international transaction production standard through bank chip cards. It's the chip that enables a secure and also rather fast financial transaction. It has long been proven that cards, equipped with standard EMV, have a higher level of protection than other bank cards. The advent of EMV significantly reduced the level of fraud among payments.
NFC
NFC, or near field communication, allows a transaction to be made without direct contact between the card and the reader in the machine. This advantage allows you to perform financial transactions much faster. In fact, it literally takes just a few seconds, which is significantly different from traditional payment processing methods. All you have to do is put your NFC card close enough to an NFC reader and confirm the transaction. The payment process will be complete almost immediately.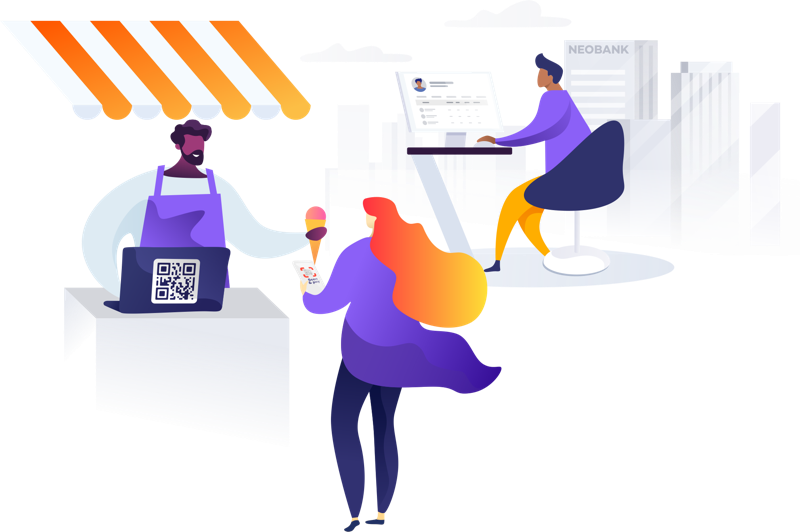 Electronic Wallets and NFC
NFC technology is also used in a variety of e-wallets (e.g. Apple Pay) giving businesses yet another reason to add NFC payment integration to their arsenal of payment processing methods.
Digital Payment Trends
Every year, there are more digital payment processing options available. E-wallets, apps, mobile payment services, loyalty apps - you can use so many ways to make personal transactions.
These ways have become relevant not only because of their speed and convenience but also because they have one significant advantage. Namely, no intermediaries. These financial transaction processing technologies allow companies to communicate directly with their customers.
Mobile Payment Methods
Digital payments through mobile apps have gained popularity due to the crisis and pandemic conditions. Being concerned about their safety and health, people are now more likely to use mobile and contactless payment methods..
Apple Pay, Samsung Pay, and Google Pay are among the best mobile payment apps. Today, such technology type makes up a significant percentage of all payments worldwide.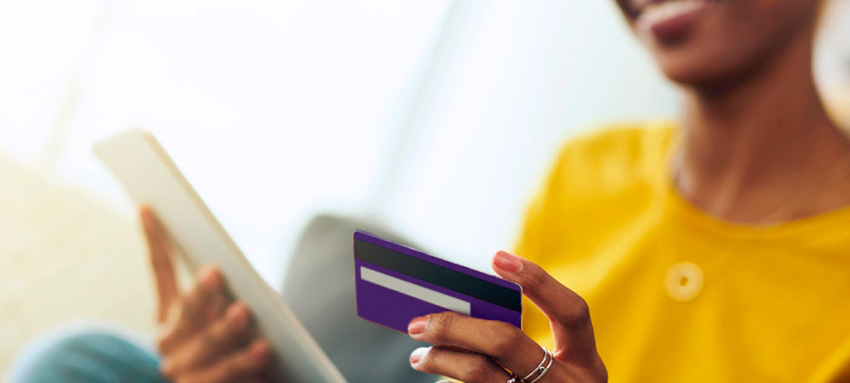 Electronic Wallets
E-commerce brands that have timely invested in payments via electronic wallets have seen significant returns. Since e-wallets are a steadily growing payment processing trend, it's clearly not going to stop growing any time soon. This system of making online transactions is easy to use, fast, and affordable. A virtual bank account has become even more common than bank cards and has gained relevance among many Internet users. Even now, more often consumers choose e-wallets instead of entering their bank/debit card data on a regular basis..
Loyalty Programs
Loyalty programs are becoming more and more popular. This form of centralized virtual currencies proven to be surprisingly effective and has gained a lot of application over the past few years. Its essence lies in stimulating and rewarding your customers to make them buy products or services in the future exactly from your company. This kind of payment processing marketing technique includes regular or substantial discounts, a system of points and bonuses, the selling of additional products, and promotions. All of this extremely stimulates repeat sales..
Peer-to-Peer Transactions
Peer-to-peer transactions also called person-to-person or P2P transactions, are gaining relevance through apps developed for them. For example, payment applications Venmo, Zelle, and PayPal can provide such a service. The benefit of peer-to-peer transactions is the ability to make financial transfers from person to person using a single linked funding source.
The apps themselves are similar to e-wallets in that they have the ability to maintain a separate balance and collect information about their users. This is almost instant electronic payment processing technology. Peer-to-peer transactions simplify digital payments, have many examples of applications in various fields, and are used by millions of people every day. .
B2B E-commerce
B2B (or "business to business") companies, whose customers are other businesses, are also following the latest payment processing trends. Since many of their clients are moving to digital, flexible payment, B2B companies are trying to improve their functionality to offer the widest possible range of payment processing methods. .
The advantages of such a solution are obvious - the convenience and variety of functions according to your wishes, increased transparency, and profitability between consumers and suppliers. .