Best AdWords PPC Agencies for Your Business
In the USA and E urope, Google is the most popular search engine. So, a high level of visibility of your website on this search engine is an important success factor for any business. In addition to organic SEO promotion, Google AdWords (Google Ads) is actively used for this purpose.
How Google Ads Services Work
Google AdWords service is a paid contextual advertising, which is based on payment per click, i.e. for the transition of the visitor to the pages of your website. The list of services includes search advertising, trade advertising (showing products and prices), advertising on YouTube, as well as the advertising and media network (the payment is not charged for clicks but ad impressions). Most often, such campaigns are carried out by AdWords PPC agencies.
The working principle is simple:
1. Create ads using keywords.
2. In a Google Ads personal account, replenish the account, the funds from which will be used in the impressions.
3. Specify the time of impressions, geography, define the maximum possible price.
4. Get clicks from users, estimate the result, make changes.
All Google Ads services work on an auction basis. The more popular the search query, the more ads whose owners are eager to show them, the higher the click or impression price will be.
The system tracks ads for which the owners are willing to pay the maximum price and selects them for display. Ad units are located above the search results (the 3 most expensive positions) and also at the bottom of the page (these AdWords ads cost less).
In addition, Google ads analyze the quality of the ad and its relevance to the search query. The most relevant and popular ones get extra priority.
Different Google Ads Services: How They Work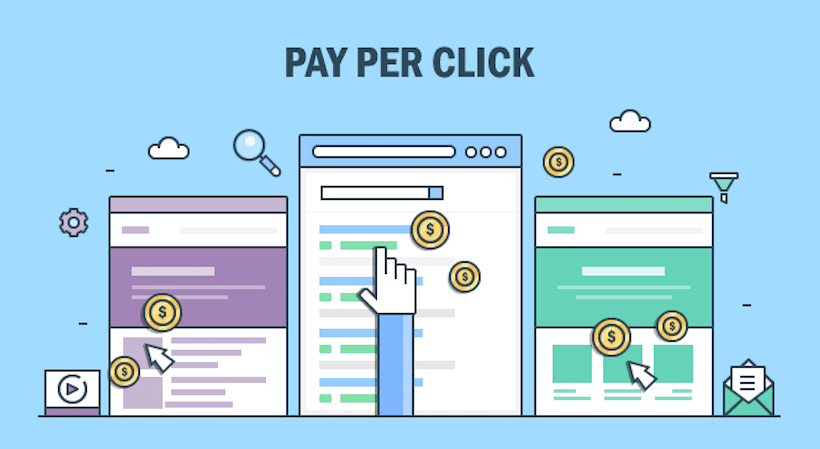 We have already mentioned different types of AdWords ads. Let's consider them in a little more detail.
Search Ads
Google ads are shown at the top and bottom of the search results page according to the query indicated by the user. Thus, your ads will be seen by interested people (possibly, your potential customers).
The more precisely queries are chosen and ads are created, the higher the conversion is, i.e. a greater number of paid impressions will be the target ones. Experienced AdWords PPC agencies are constantly working on increasing this indicator.
Product Advertising
The service is used by online stores and large trading platforms. In response to a search query, at the top of the Google output page, the user sees product offers that include:
1. A photo of the product;
2. Price;
3. Short description;
4. Link to the store.
This AdWords service doesn't require separate descriptions, the system automatically gets the necessary information from your site.
Advertising on YouTube
In this case, Adwords PPC agencies or advertising agencies create short promotional videos, which will be shown in the ad units. The system determines the topics based on user behavior, i.e. the ad can be relevant not so much to the video as to a person's previous search queries.
Contextual-media Advertising
You can see this type of Google ads on the pages of partner sites of the Google advertising network. They may contain textual information and, in some cases, a small picture.
The cost is determined not by the user's conversion to the advertiser's site but by 1000 impressions. AdWords PPC agencies most often offer such options to increase brand awareness, as well as retargeting (the advertising, which the user sees after visiting the site). For example, in the case of researching products without a subsequent purchase or after a successful sale, the client is offered additional products or services.
Features of Smart Google AdWords Management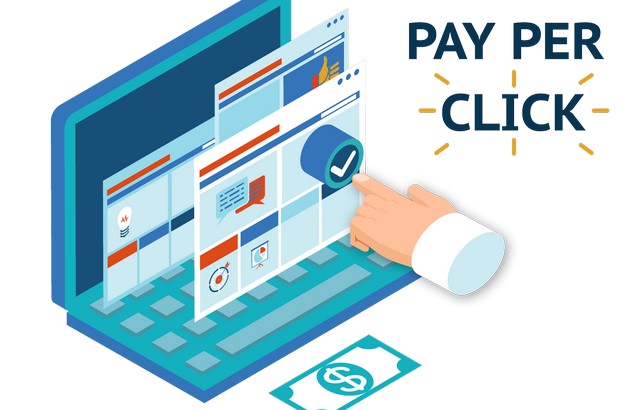 Every day, the AdWords system performs more than 3.5 billion interactions, and with the right approach, its profitability can reach 700%. The competition on this advertising platform is very high, so a large number of AdWords PPC agencies are involved in this area. To get impressions for the most popular search queries, companies spend a lot of money. In this case, any errors in the configuration of Google ads can lead to an impractical use of the advertising budget.
Effective AdWords management includes:
1. Conducting research and making a choice of keywords. In most cases, you can get great results without a huge budget by properly configuring impressions and selecting medium or low-frequency queries;
2. Creative writing of AdWords ads. They should be concise, relevant to the system's requirements, and at the same time, attract the attention of potential clients;
3. Constant monitoring and adjustments. Even if you think your Google ads campaign through perfectly, the situation on the Internet may change. That is why your ads need adjustments almost daily.
This work requires knowledge and a lot of time, so businesses turn to AdWords PPC agencies for help.
Can I Do Google AdWords Management on My Own?
This question is often asked by novice business owners or representatives of startups. It is possible to learn the peculiarities of AdWords and the rules of working in the system on the basis of publications on the Internet. Many specialists are willing to share the basics of working with Google Ads.
You may even be able to avoid most mistakes. But every person who takes the first steps in contextual advertising faces the following problems:
Even just learning the services and features of the AdWords system takes time. The Google advertising platform gives a large number of possibilities, including for analysis and analytics, but this makes it difficult for users;
Any mistake in selecting keywords, composing ads, and setting budgets ends sadly. You just waste money, getting practically no benefit;
Analyzing and making adjustments to your Google Ads campaign takes a lot of time.
Therefore, if you do not aspire to become a Google AdWords consultant yourself, it is better to focus on the development of your business and sales and let AdWords PPC agencies work with advertising.
In most cases, even large corporations choose to outsource contextual advertising because this is the most profitable option.
How Do Google Ads Agencies Work?
Before contacting Google Ads specialists, you need to clearly define the goals and objectives of your future advertising campaign. They should be achievable and quantifiable. Otherwise, even the best experts won't be able to help you.
Then, AdWords PPC agencies work as follows:
1. Analysis of the current situation: promotion methods, conversion rates and CRT of the site, the competition in your industry.
2. They make a strategic plan for the advertising campaign and define the budget.
3. After agreeing on the budget and expected results, Google Ads specialists make ads, prepare materials, set up and run the advertising campaign.
4. Regular analysis and changes to improve performance are made in the process.
Cooperation with a Google Ads agency is not a one-time service but a long-term collaboration. Sometimes, campaigns are short-term, but more often, they last more than one month and include the use of a variety of promotional tools in a complex.
Quality Control of the AdWords Agencies' Work
In the first stage of cooperation with AdWords PPC agencies, you should agree on KPI parameters. Usually, this list includes the conversion rate, click-through rate, and average check, but other measurable values are also possible. With the help of these parameters, you can always determine how well your Google Ads partners work.
At an agreed-upon time, usually once a month, AdWords specialists provide clients with summary reports showing the results of their actions. They show not only the performance metrics but also additional work, such as the creation of videos, ads, and banners.
Also, in the reports, you can see the additional benefits and achievements of an AdWords management agency, for example, reducing the cost per click by refining keywords.
How Much AdWords PPC Agencies' Services Cost
The average cost of AdWords management services for a small company is from $250 to $1500 per month. In the case of a large number of different keywords, landing pages, types of contextual advertising, this figure can increase many times.
In addition, when budgeting, you need to remember that you pay not only for the services of a specialist but also for advertising in Google Ads. Depending on the popularity of the search query, the price per click can vary from $0.01 to $15 per click.
You can limit your budget by turning off ad impressions at night, in the morning, or during other periods when your target audience is less active. Impressions can be also limited by other parameters. For example, you can show your AdWords ads to residents of different regions at different times and completely disable displays during hours when your company is not working.
Remember, if there are no funds on the account in the Google Ads service, agencies will not be able to work with your contextual advertising. They control this parameter on their own, but it also depends on you to replenish the budget on time.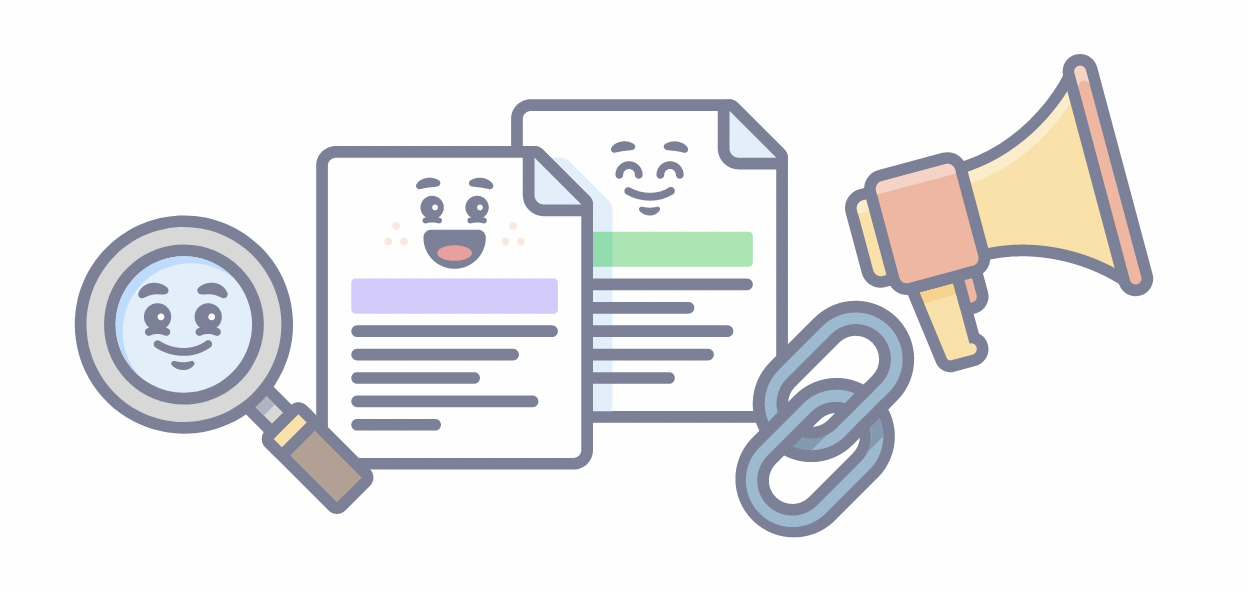 How the Price of Google Ads Specialists' Services is Formed
There are several approaches to calculating the cost of services:
1. Fixed price per month. Experienced AdWords agencies are able to estimate an approximate amount of work in advance, based on which they offer a fixed price. This option is convenient for planning the costs, but it is not always the most profitable.
2. Payment per hour of work. Google ads specialists consider this method to be not the most effective and even avoid it. That is all because it has nothing to do with the complexity of the work, and it may vary greatly. Nevertheless, some customers prefer this option.
3. Percentage of the advertising budget. Most AdWords PPC agencies that use this pricing method take from 15 to 25% of the advertising costs. On the one hand, when you increase the budget, the payment also increases, which is not to the liking of all clients. On the other hand, you should understand that when the budget rises, the amount of Google Ads specialists' work also increases.
4. Payment for the result. It is calculated on the basis of Google Ads reports or by agreement in the client's information systems. For the client, it is the best variant. But often, the cooperation with AdWords Ads requires additional work with the content. So, the result is difficult to predict. That is why agencies are reluctant to agree on this type of payment.
5. Hybrid method. To determine the cost of services, AdWords PPC agencies use several approaches described above simultaneously.
When Do You Need Google Ads PPC Campaign?
Ad campaigns in Google Ads can be carried out on a permanent basis or in certain periods.
Most often, business owners contact AdWords PPC agencies in such cases:
A short-term AdWords campaign to advertise a certain product. The most prominent example is an advertising campaign, timed to the sale of seasonal goods before the holidays;
The site with low attendance. Usually, we are talking about young projects or the restoration of positions in the search results after the upgrade. In this case, Google Ads PPC will help avoid a decline in sales due to problems with traffic;
Advertising campaigns, seasonal fluctuations in demand. Contacting AdWords PPC agencies helps avoid a decline in sales, hold a sale, and so on.
One of the advantages of Google Ads is that it does not require a long preparation or, as with SEO promotion, a long wait for results. With Google Ads, you get the first results almost immediately after launch.
Therefore, AdWords is actively used in any situation when visitors are needed here and now. And in the case of a decrease in the need for new customers, it can be simply turned off.
How to Choose Top Google AdWords Agencies
Google Ads tools are the fastest and most reliable method of getting targeted traffic. With a competent approach to setting up an advertising campaign, you will get:
Increased conversion rates, CTR, etc;
Rapid growth of traffic;
Maximum accurate reach of the audience;
A high return on investment;
The fastest results.
But in order to get all the benefits described, it is very important to choose only the best AdWords agencies. The competition in this field is very high, and there are many offers. Fortunately, there are clear criteria to help you avoid mistakes.
Certified Google Partner
Google has developed a series of special tests and exams, on successful completion of which the company receives the status of a certified partner of Google Ads.
It is clear that these AdWords PPC agencies will be the best, as Google checks the level of knowledge of the company's employees. The partner badge means that the agency you choose has run many successful campaigns, and Google considers its employees to be experts.
Knowing Your Business' Needs
Make sure the Google Ads consultants already have experience working in your business niche. This will shorten the period of studying your specifics and reduce the likelihood of mistakes in the early stages of a Google Ads campaign.
Understanding Your Business Goals
Experienced AdWords PPC agencies will never use the same methods for different ad campaigns. They understand that every business is unique, and you also have different goals in different cases. Even when collaborating with the same organization, different strategies and even tools are used to increase brand awareness or a quick sale.
Profitability of Collaboration
Often, AdWords PPC agencies measure their effectiveness solely by the number of clicks and impressions. In fact, this approach is faulty. For businesses ordering contextual advertising, it is not enough to simply increase brand awareness. Moreover, Google Ads are usually used to work with the target audience.
Therefore, the most important indicators are the conversion, increase in sales, and average check. For projects not related to direct sales, conversion is determined by the number of targeted actions (registrations, subscriptions).
Moreover, if Google AdWords consultant shows you a high number of conversions, and the number of targeted actions is even lower, you need to urgently abandon the low-quality services. A high percentage of non-targeted conversions is a sign of improperly configured advertising.
Reviews and Cases
Be sure to study real AdWords PPC agencies reviews which can be found on specialized sites, ratings, social networks. They will help you determine how reliable the potential partners are, and whether you can trust the information given on their website.
Also, study the cases that the agency posts on its website. If you can, get in touch with their former clients to find out if the collaboration was really successful.
Why You May Be Dissatisfied with AdWords PPC agencies' Work
Finally, we would like to mention that even the best AdWords promotion partner can dissatisfy you after a while. Most often, this happens when the specialists of the company in some way exhaust themselves in working with you. They begin to act in the usual patterns. And the results are either stable but without growth, or even declining.
Often, representatives of AdWords PPC agencies in such situations begin to be reluctant to communicate, limiting your contact to sending invoices and reports. In this case, you should think about changing your contractor. Even the best companies fall into a rut from time to time or simply exhaust their capabilities.
FAQ
What are the best AdWords PPC management companies?
The best AdWords PPC companies are considered to be certified Google partners with extensive experience, top rankings, and a large number of good reviews.
When to hire A Google Ads agency?
Google Ads agency's services are needed if you want to quickly increase website traffic, sales growth, and brand awareness. Also, working with specialists in advertising outsourcing is beneficial in the long term if you use contextual advertising on a regular basis.
What are the going rates for AdWords PPC agencies' services?
The cost of AdWords PPC agencies' services is determined individually. On average, the price for one advertising campaign varies between $500 and $1500. Some agencies work on the basis of the percentage of advertising budget, which can be from 15 to 25%.
What are the top Google ads management agencies?
The best advertising agencies are those that understand the goals and objectives of your business and are willing to achieve the desired result. It is important that the company is a certified Google partner because this guarantees high professionalism.
What is a fair price for AdWords PPC management?
The cost of AdWords PPC management is always determined individually. It depends on the tasks set and the amount of work. On average, it is around $1000 per month. But it can also be determined based on the ad budget (15-25% of your advertising costs would be a fair figure).
What is White Label AdWords Management?
It is the management of AdWords ad campaigns by purely white label methods, following all the rules, without trying to cheat the system. At the same time, the ads and other settings are made so skillfully that Google gives an additional priority in showing the ads.