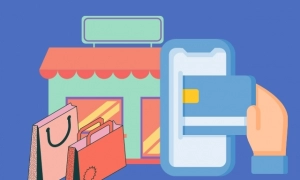 With the help of WooCommerce, thousands of different online stores have been created all over the world. Therefore, it will be useful to study all the features of WooCommerce development for businesses. So, let's get started.
WooCommerce: Concept, History, Features, and Benefits
Basic Сoncept
WooCommerce is an extension for WordPress, which works on a free basis and allows you to create a functional site for e-commerce. With its help, you can develop projects of absolutely any complexity and size. The popularity of WooCommerce is confirmed by statistics:
WooCommerce plugin is downloaded more than 29 thousand times daily from WordPress.
The market share that WooCommerce has in the world is more than 28%.
15% of all e-commerce sites use WooCommerce.
The popularity of WooCommerce is also conditioned by the fact that the platform offers a wide range of options: plugins, functions, add-ons, and extensions. Moreover, experts have calculated that if WooCommerce sites were a country, its revenues would be 35% more than all countries in the world.
Why Businesses Choose WooCommerce Development?
Statistics show that WooCommerce ranks high among similar platforms. But why? It's all about what opportunities the platform provides:
Selling. WooCommerce allows you to sell a variety of products in the online store, both physical and electronic;
Flexibility. Flexible WooCommerce settings allow businesses to set up free shipping or limit the shipment of goods to a specific country;
Variety of payment formats. WooCommerce allows customers to shop with one of the convenient payment systems presented;
Control. WooCommerce development allows you to control online stores. For example, you can manage inventory levels, user accounts, change extensions, and more;
Design. Every online store created on WooCommerce has a standard theme, and it is free. But you can contact WooCommerce developers who help create a new website design without the risk of reducing the speed of the resource;
Scalability. With the help of a WooCommerce development agency, a business can get an online store of any scale, taking into account all the subtleties and needs of the brand. In addition, the collection of WooCommerce features is constantly expanding, and businesses can implement their own solutions.
But the biggest advantage of the platform is the ability to create online stores with thousands of assortments.
History of WooCommerce Development and Market Share
The history of WooCommerce is directly linked to WordPress. It began in 2001 in France. At that time, the programmer Michel Valdrighi was working on an engine for blogs, which was released and named b2/cafelog (the basis of the future WordPress). After some time, the French programmer stopped working on it. But Matt Mullenweg and Mike Little continued developing the engine, and in 2003, the first version of WordPress was released.
The WooCommerce solution was presented in 2011, and between 2014 and 2019, it was downloaded more than 5 million times. The popularity of WooCommerce development is primarily due to the continuous growth of e-commerce sites.
As for WooCommerce market share, in 2021, this figure was more than 28% among all e-commerce platforms. WooCommerce takes first place, with Squarespace and Shopify sharing second and third places.
If we consider what percentage of e-commerce sites throughout the Internet uses WooCommerce web development, the figure is about 8.1% or more than 2.8 million sites. And these figures put WooCommerce back at the top of the list in terms of popularity.
Basic Features
The WooCommerce app helps you create, modify, and expand your online store site based on personal preferences and brand needs. Moreover, WooCommerce developers get more prospects to create a quality project.
So, what is possible with the help of WooCommerce?
1. WooCommerce development helps create catalogs of any structure with the possibility to add products, categories, and so on.
2. Managers can easily manage orders and maintain analytics with WooCommerce (sales statistics, customer behavior, control of inventory).
3. With WooCommerce, businesses set different options for taxation and delivery, taking into account the region.
4. Owners can accept payments via card, special online systems, etc.
5. WooCommerce has widgets for "hit" products, recommendations, discounts, coupons, and other tools.
6. Online stores can be easily monitored at any time.
7. By providing a store rating system, customer trust can be increased.
8. WooCommerce allows you to divide user rights, create subscriptions,and a database of contacts.
Plugins, Tools, Integrations
WooCommerce development seems to be a separate system that turns a website into a large-scale project. And now, we can see more add-ons being developed for WooCommerce than for WordPress. So, let's take a look at some powerful plugins and tools that experts recommend for store development.
OptinMonster
With WooCommerce, it's easy to turn visitors who left the site into subscribers and customers. Businesses use OptinMonster software to do this. The plugin helps:
Reduce the number of abandoned shopping carts;
Increase sales;
Expand the list of email addresses;
Increase additional and cross-selling, etc.
Metorik
A full-fledged application Metorik helps collect data from WooCommerce and create reports on them. Its main advantage is the ability to divide the reports into segments. There is also a cue function (for example, the system prompts which segment to start collecting information). With the help of Metorik, managers in WooCommerce will be able to control orders, and there is a prospect to integrate WooCommerce development with systems for communication with customers.
MonsterInsights
You can simplify your work with Google Analytics, tracking online sales and other data with the help of MonsterInsights. It can be used in WooCommerce as a tool that shows the most viewed products. So, managers can use MonsterInsights to make personalized offers to customers.
Ultimate Reports WooCommerce
It is designed as a plugin for data collection and analytics. This tool is usually added to WooCommerce to see the history of individual customer visits, statistics by date/price/area of customer residency, and more.
Putler WooCommerce
This tool is a synthesis of many features, from tracking customer statistics to monitoring transactions. The app's reports allow you to effectively adjust advertising campaigns and make personalized offers to customers.
WP Mail SMTP
This plugin is also worth adding to WooCommerce if you want to deliver emails to customers. Although the tool is easy to use, there is detailed documentation on how to do it.
Integrations
WooCommerce can integrate with various marketplaces, which helps greatly increase the audience of the online store. Here are other services with which you can integrate WooCommerce:
Messengers. By default, WooCommerce offers to set up automatic notifications about new orders, but you can also set up notifications via messengers;
CRM. You can connect WooCommerce to your chosen CRM for managers to be able to see orders and information about customers in a single database;
SMS sending services. For example, the system can automatically send messages to your customers about the status of their orders.
Experts from WooCommerce development agencies can help you make a lot of integrations for WooCommerce. In this case, such manipulations can be carried out with third-party services.
Marketing and SEO
When you order WooCommerce development services from companies, you can be sure that your WooCommerce development will be customized in all aspects, from marketing to SEO.
For example, companies using WooCommerce get a variety of coupons and loyalty programs to drive sales, they award points for purchases, set up free gifts, and more. And to build trust with potential customers, brands allow customers to leave reviews on their sites. WooCommerce is also suitable for content marketing. These firms can take advantage of a blog on their resources.
As for optimization, WooCommerce automatically creates headlines and metadata for search engines. And to get all the benefits of SEO, use plugins that will increase the effectiveness of keyword targeting.
Security
When businesses want more WooCommerce security, they should contact the experts. Top WooCommerce agencies know all about security settings, how to configure WooCommerce development plugins, how to choose reliable hosting, and more.
But what should the owners of the organizations pay attention to when choosing WooCommerce website development?
If you take a look at the statistics in terms of WooCommerce security, you will see that more than 40% of sites are vulnerable because of the hosting account, and almost 30% of web pages were hacked because of security problems in WordPress themes. More than 20% of the security problems were in the plugins. The absence of a reliable password is also the reason for hacking. So, you should remember:
Reliable hosting is first on the list of WooCommerce defenders against hackers, which prevents attacks, monitors and fixes security threats;
WooCommerce plugins and themes will provide reliable protection if there are no "holes" in their code through which attackers can gain control of the site. Therefore, before adding any plugins or themes, we recommend consulting the best WooCommerce developers;
Access rights to documents and files is another important point in WooCommerce. Access should be restricted to prevent intruders from manipulating the organization's files;
The SSL protocol is the protector of the company's information, which ensures the integrity and confidentiality of data exchange.
To get the maximum WooCommerce protection, you should also pay attention to the user access levels and site monitoring.
Benefits of WooCommerce Development
The main advantage of WooCommerce is that this plugin is a free extension to create an online store based on WordPress. In this way, brands can get a full-fledged store where they will sell their products or services.
The main advantages of WooCommerce also include:
Versatility. Brands of any niche and segment can create a store;
Optimization. And we are not just mentioning search engines but also mobile optimization;
Expandability. It can be done with the help of other plugins;
Simplicity. A product catalog, for example, is loaded as easily as posts on WordPress;
Integrations. In this direction, WooCommerce has excellent prospects, especially when it comes to third-party services;
Community. The WooCommerce community is a team of development experts who create new plugin features and tutorials for them.
WooCommerce Development Companies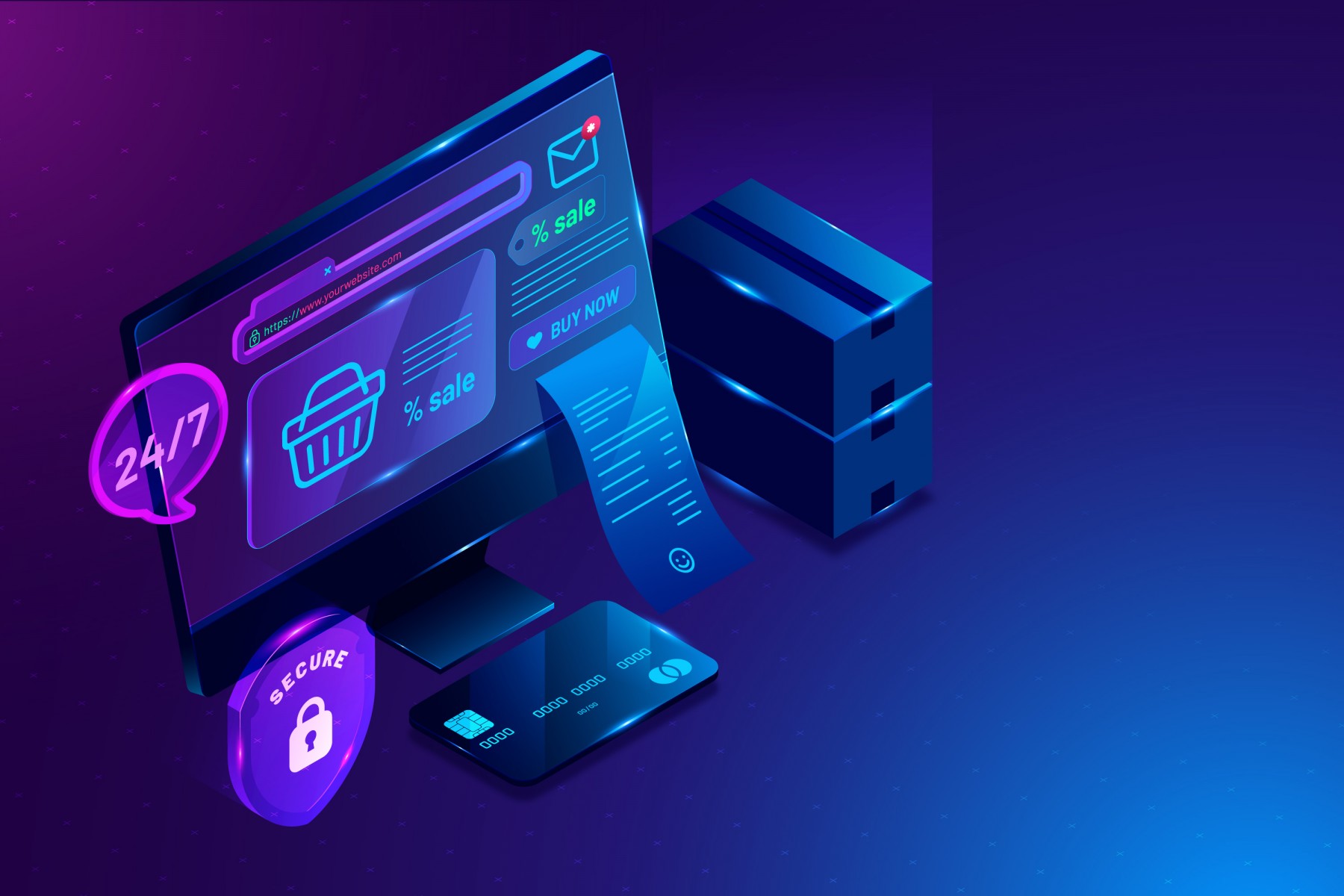 WooCommerce services are popular today because this plugin is very flexible and easy to use, even the average manager will cope with it easily.
In addition, the solution has hundreds of add-ons and features that help develop the WooCommerce online store.
Is it any wonder why businesses turn to WooCommerce experts for help? Probably not. But it makes sense to learn more about WooCommerce agencies, what they do, and how WooCommerce experts help businesses.
Types of Firms and WooCommerce Development Services
You can find many different WooCommerce development agencies in the market, and all of them basically offer the same list of services. Nevertheless, there are some nuances to consider when choosing a WooCommerce partner.
For example, some businesses work with a specific business niche. Others offer WooCommerce development services to all companies, regardless of their direction. The location of the firm also plays a significant role. The price varies from region to region.
As for the services provided by a WooCommerce agency, we can highlight such options:
Design. This is not only about the appearance of the pages but also about the reliability and security of the site. A WooCommerce website developer knows how each WooCommerce module works, and thus, will ensure the design of web pages without compromising the quality;
SEO and marketing. Quality WooCommerce development depends on marketing and SEO. Using such tools, experts increase website traffic and attract potential customers to the web resource;
Management. WooCommerce experts are ready to fully control the business project;
Maintenance. WooCommerce developers help with website maintenance regarding technical support and improvement requirements.
Why Businesses Need WooCommerce Development Companies
When it comes to WooCommerce development, brands prefer to rely completely or partially on the expert opinion of the best WooCommerce developers. This applies to WooCommerce development, enhancements, and updates. As a result, businesses get a number of benefits from WooCommerce development:
More reach. With the WooCommerce plugin, the SEO setup is greatly simplified, allowing sites to stay on top positions in search engines and attract more customers;
Relevance in the industry. WooCommerce developers will help adjust the operation of the online store, its functionality so that customers are satisfied with the service;
Improvement of business processes. WooCommerce agencies and their teams know how to optimize data management and interaction with customers, as well as automate tasks. In this way, they manage to improve workflow efficiency;
The long-term perspective of WooCommerce. WooCommerce web development should be created in such a way that in the future the business can scale. A team of WooCommerce development experts will create a solid foundation for a WooCommerce site that won't require extensive rework and investment in the future.
Who Are WooCommerce Developers
WooCommerce developers are professionals who have extensive knowledge of user experience and consumer behavior. Their job is to create a WooCommerce site in such a way that it converts regular web page visitors into loyal customers.
Developers have the knowledge of WooCommerce development in the complex or improvement of a particular element of the site.
More specifically, their best WooCommerce development services are creating a development roadmap (this includes a comprehensive site, SEO, design, and security audit), speed optimization, cross-browser testing, CSS sprites for WooCommerce, site migration, SSL installation, custom development for WooCommerce sites, theme development.
How Do They Create a WooCommerce Site
Before installing a WooCommerce plugin on a website, developers collect information on the customers and competitors of a particular business. This approach allows them to create a web resource tailored to the organization's audience. Here are a few steps you'll have to go through with a WooCommerce website development firm from scratch:
Get to know your client. Before the experts start designing a WooCommerce website, you need to know the audience of the business in order to effectively broadcast advertising messages to customers;
Determine the goals of the WooCommerce site. Perhaps every expert will tell you that goals should be SMART. This approach will help WooCommerce consultants build a competent strategy for the development of the online store from design to features;
Create a sitemap. The experts, just before WooCommerce development, create a document that sets out the full navigation of the website (each page functions and their relationship);
Create a WooCommerce website framework. The framework includes a logo, navigation, special elements, unique pages, etc.;
Create a WooCommerce website. This process begins with the design of the home and internal pages. All pages should be done in the same style, taking into account the data on the TA and business niche;
Transformation. At this stage, the site is transformed into an e-commerce solution, developers set up the necessary WooCommerce features and options.
Where and How to Look For a WooCommerce Development Company
When you already know all the benefits and features of WooCommerce web development, it's time to start looking for a partner. A reliable firm will create a solution that meets the needs of your agency and clients. You can make a list of suitable WooCommerce candidates even while being in your office, studying the offers on the Internet. The main thing is to keep these features in mind:
Industry experience. Each company that specializes in WooCommerce development has its own unique experience. Therefore, as a brand owner, you need to consider in which niche this firm has had experience. Will that experience be useful to you?
Services. A team of WooCommerce experts should have experience in providing the services your organization needs. Will the selected candidates be able to provide solutions to your needs?
Reviews. If you are satisfied with the reviews on a potential WooCommerce partner's site, don't forget to look at feedback on third-party resources. Is their online reputation worthy?
WooCommerce Candidates and Interviews
When you've already made your list of candidates, it's time to arrange an interview with them. But what will you ask? Here's a list of questions for you:
Why should I choose WooCommerce?
Is website optimization part of WooCommerce development?
What is your industry experience? Is it related to my business?
What features and options do you think I should add to my WooCommerce site to see results?
How much time will WooCommerce store development take?
Can you help me manage my site?
How much do WooCommerce development services cost?
How much WooCommerce Development Services Cost
When you outsource any project to a third-party company, including a WooCommerce development firm, there are several aspects affecting the price: the license and its cost; location of the partner and its reputation; the complexity of the project.
On average, a WooCommerce solution will cost:
Small to mid-sized organizations - up to $1500;
Medium-sized e-commerce businesses - up to $6000;
Custom development - up to $30,000.
Please note that the presented prices are indicative, the cost of WooCommerce development can vary significantly.
Conclusion
The WooCommerce platform offers a lot: a rich library with a wide range of features and options, affordable prices, and simplicity. With WooCommerce development, businesses can easily scale, improve the efficiency of the firm's website and team. This is what makes the plugin quite popular among small businesses and large well-known companies.
FAQ
How much does a WooCommerce development cost?
On average, a developer will charge from $300-$5000 for a project, an hourly rate is $25-$50.
How can I hire WooCommerce developers?
Hire specialists from reliable companies that have a good reputation in the network.
What is the best way to hire WooCommerce developers?
There are two options for hiring a WooCommerce developer: through a specialized agency or to hire developers on the firm's permanent staff. The advantageous option is to outsource the project to the WooCommerce development firm.
Why is WooCommerce Development best for business websites?
Countless functions and plugins allow you to change the site depending on the needs of businesses. In addition, WooCommerce is also a great marketing tool to help increase brand awareness.
How long does it take to build a WooCommerce website?
All processes from domain name registration to implementation take on average up to 4 months.