Atharva System
Information Technology and Services
0.0
Information Technology and Services
0.0
Visit Website
Atharva System Overview
$10,000 +

50 - 249

$50 - $99 / hr

Founded 2013
To grow your business, you need IT solutions that will turn your ideas into reality. That's where we come in. At Atharva System, we provide the services that will take your business to the next level: Mobile development, web development, open source customization and e-commerce solutions.
Atharva System believes in communicating with clients and developing close bonds to understand their business. Based on your business goals and needs, we will deliver a quality, customized solution. We are here for your success, and we have an excellent track record of driving long-term results for our clients.
Atharva System was founded in 2013 with the mission of bringing businesses into the e-world by improving online effectiveness and efficiency. To deliver the best solutions for our clients, we have experienced developers who are highly motivated and equipped with the right tools for your success. Our team is well versed in top platforms and technologies including: Ruby on Rails, Magento, SAP, React JS, Odoo and Mobile (iOS, Android).
Services of Atharva System
Portfolio of Atharva System
Custom Magento Website & eCommerce Development Services
Custom Software Development • Creatio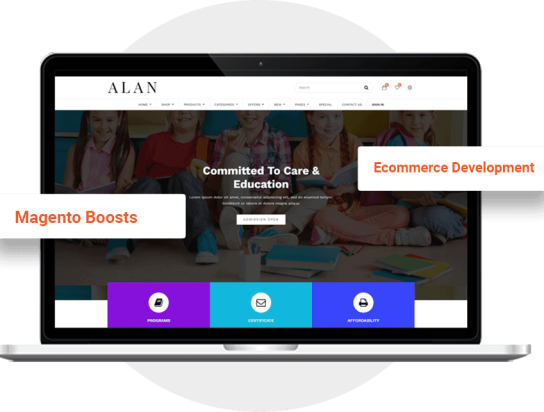 Verification of Atharva System
Client Reviews
VERIFIED CLIENT REVIEWS
0
OVERALL REVIEW RATING
0.0

Check You Company Bio
We strive to be accurate in everything. If you notice a mistake about your company bio or some mismatch in our catalog, please, let us know! You can edit the bio yourself or write one from scratch!
Join Our Catalog