Dj-extensions
Solutions for every need and every budget
0.0
Solutions for every need and every budget
0.0
Visit Website
Dj-extensions Overview
$1,000 +

2 - 9

$100 - $149 / hr
💥 We are a company that provide Joomla! & Wordpress Extensions, Services, Templates, & Themes. We love to helping developers & website designers level-up websites with Joomla & Wordpress extensions.

What we can do for YOU?:
🔴 Extensions Modifications and Development
🔴 Joomla & WordPress setup, updates and fixes
🔴 Brand new website
🔴 Graphic design
🔴 Maintenance
🔴 WCAG 2.1 Accessibility Websites - Custom Web Development 🔴 Joomla & WordPress template customization
🔴 Dedicated theme/styling for extensions
🔴 Import for DJ-Classifieds and DJ-Catalog2
🔴 Custom work & Pre Sales Enquiry
📣 Level-up your website with Joomla and WordPress extensions & plugins!
See our website: www.dj-extensions.com
Services of Dj-extensions
Portfolio of Dj-extensions
DJ-FashionStore - template for Joomla 4
Creative & Design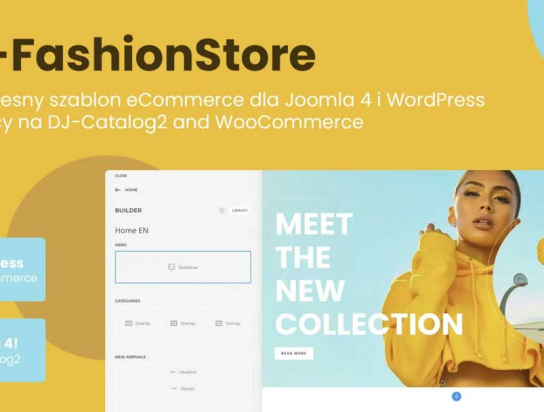 Reviews (3)
Quality:

5

Schedule:

5

Cost:

5

Willing to refer:

5
Amazing component! It does everything I need and more! Endless possibilities make it simply the best on the market
Quality:

5

Schedule:

5

Cost:

5

Willing to refer:

5
Professional Component Works great with many useful features. It is suitable to build a professional classifieds website.
Quality:

5

Schedule:

5

Cost:

5

Willing to refer:

5
Ease of use This is a super nice extension where you have many options.
Verification of Dj-extensions
Client Reviews
VERIFIED CLIENT REVIEWS
0
OVERALL REVIEW RATING
0.0

Check You Company Bio
We strive to be accurate in everything. If you notice a mistake about your company bio or some mismatch in our catalog, please, let us know! You can edit the bio yourself or write one from scratch!
Join Our Catalog