MOBIKASA
Top Magento Ecommerce Development Agency
4.9
Top Magento Ecommerce Development Agency
4.9
Visit Website
MOBIKASA Overview
$5,000 +

10 - 49

$25 - $49 / hr

Founded 2010
From full-service developments to a la carte services, we guide and help our clients to launch the most scalable websites and apps. We offer web apps, mobile & tablet solutions, that aim at driving more traffic and increasing profitability. Mobikasa's top-notch developers and engineers design and create innovative web app solutions that engage the target audience and generate traffic leading to increased revenues.
Whether you're looking for a one-off, turn-key or enterprise solution, Mobikasa's experienced team of engineers, developers, graphic designers, and creative personnel will help you achieve your needs and goals.
Our visual designers and UX specialists work together to create elegant, useful, unique solutions. We find solutions for every business. Whether it's building an app, a website or an internal team solution. We provide your business with expert insights and experience across wide range of marketing channels.
Services of Mobikasa
ASP.NET

30%

Java

30%

Python

30%

Ruby

12%
.NET

29%

AngularJS

18%

Magento

18%

NodeJS

19%

WordPress

18%
Portfolio of Mobikasa
Key clients: 1800Flowers, Versace, Harry Winston, Maurice Lacroix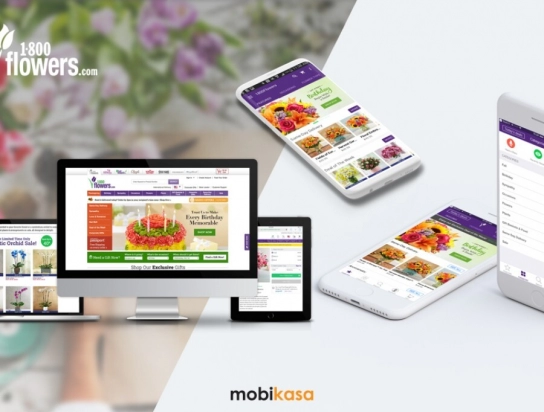 Verification of Mobikasa
Business Entity
BUSINESS ENTITY NAME
MOBIKASA
JURISDICTION OF FORMATION
Delaware
DATE OF VERIFICATION
02/13/2014
Payment & Legal Filings
DATE OF VERIFICATION
12/17/2020
Client Reviews
VERIFIED CLIENT REVIEWS
59
OVERALL REVIEW RATING
4.7
DATE OF VERIFICATION
05/19/2021

Check You Company Bio
We strive to be accurate in everything. If you notice a mistake about your company bio or some mismatch in our catalog, please, let us know! You can edit the bio yourself or write one from scratch!
Join Our Catalog