LAST UPDATED Sep 13, 2021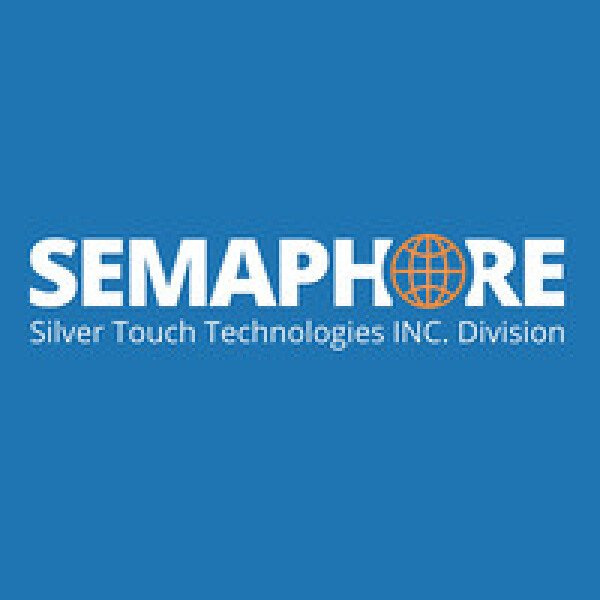 Semaphore
Software Development Company
Software Development Company
Visit Website
$5,000 +

50 - 249

< $25 / hr

Founded 1995
Semaphore - A Silver Touch Technologies Export Division is a CMMI Level 5 & Microsoft Gold Certified Custom Software Development Company with having 1200+ IT experts on board. We offer Software Development Services on various technologies platforms like Microsoft .Net, Blockchain, Big Data, Open Source, Mobile, Java etc.
Semaphore Portfolio
Key clients: Software Development Company
Verification of Semaphore
BUSINESS ENTITY NAME
Semaphore
JURISDICTION OF FORMATION
Saffron Tower, Near Panchvati Circle
VERIFIED CLIENT REVIEWS
4
OVERALL REVIEW RATING
4.6
We strive to be accurate in everything. If you notice a mistake about your company bio or some mismatch in our catalog, please, let us know!
Check You Company Bio
Join Our Catalog