Startbit IT Solutions Pvt. Ltd.
Desiging The Future
5.0
Desiging The Future
5.0
Visit Website
Startbit IT Solutions Overview
$1,000 +

50 - 249

< $25 / hr

Founded 2008
Startbit IT Solutions Pvt. Ltd. an ISO 9001 and 27001 certified company, is a Global IT Services provider with expertise in outsourced product development and custom software development focusing on web app development, mobile app development, tailor-made solutions, etc. We consistently deliver offshore outsourcing solutions, quality software products, and solutions to start-ups, and mid-size and large enterprises worldwide.
We have 1500+ satisfied clients worldwide. We develop web, windows, and mobile applications using all the latest technologies i.e. Microsoft Technologies (ASP.Net, C#, VB.Net, Azure, Entity/MVC framework, SSRS, Crystal Reports, etc.), MEAN Stack, Front-end, PHP, Laravel, React, MERN, WordPress, CodeIgniter, Shopify, Ruby on Rails, Android Development, iPhone development, Hybrid mobile app, etc.
We have a team of 65+ members, having expertise in web application development, framework knowledge, project management tools, and all required documentation. We are a young, nimble team passionate about delivering superior software solutions, products, and customer services. Our team is well qualified and dedicated to work; most of them are certified by Microsoft and Sun Microsystems. Being a customer-driven company, Team Startbit constantly strives to provide the highest quality services to its customers.
Services of Startbit IT Solutions
Portfolio of Startbit IT Solutions
Key clients: Honeywell, Beonhome, JCB, Federal Mogul, STL Tech, TCI Logistics, Young Cow, Strykar, MyBridalPix
CodeIgniter RTL CMS Development
Web Development • CodeIgniter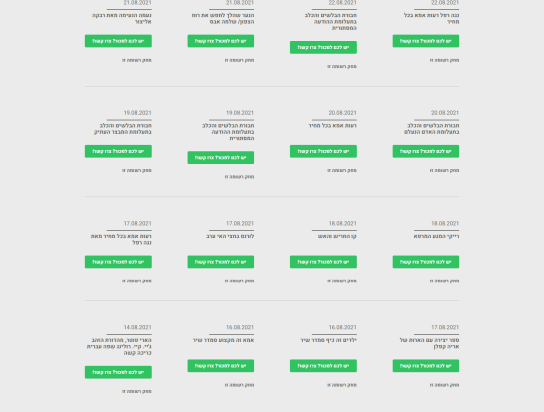 Reviews (3)
"Startbit IT Solutions has been an efficient and reliable agency to work with them."
Quality:

5

Schedule:

5

Cost:

5

Willing to refer:

5
We are working with Startbit IT Solutions for the last almost 6 Years and completed around 20 various projects in WordPress, WooCommerce, PHP, iOS/Android Mobile Apps, and Web Design. Overall Startbit is a great agency. Everything was done on time and on budget - even after we changed the scope many times.
Adam Radly CEO at S7 Group Limited
"Thanks for the deliverables as discussed by Team Startbit IT Solutions. Much appreciated."
Quality:

5

Schedule:

5

Cost:

5

Willing to refer:

5
We hired Startbit IT Solutions to gain an eCommerce development resource on a full-time basis. We manage the team internally, and the results have been wonderful. We continue to work on an ever-adapting Web Project, and they have always done great timely work!
Sherry Henson, Creative Director and Owner at Whippet Creative
"Startbit IT Solutions is a dedicated agency and it was a pleasure to work with entire team."
Quality:

5

Schedule:

5

Cost:

5

Willing to refer:

5
Startbit IT Solutions have the Best dev team I am working with them since 2016 and never stopped. We have been working together for approx 6 years for "Agron" aka "GrowGeneration" and discussed, and developed a robust CRM on top of the Shopify store. We have achieved so many milestones during this journey & all are due to regular discussions, and future plans.
ROR Inventory APP and Shopify Front Development
Jeff Gordon, VP of Operations & Technology at GrowGeneration Corp
Verification of Startbit IT Solutions
Client Reviews
VERIFIED CLIENT REVIEWS
3
OVERALL REVIEW RATING
5.0

Check You Company Bio
We strive to be accurate in everything. If you notice a mistake about your company bio or some mismatch in our catalog, please, let us know! You can edit the bio yourself or write one from scratch!
Join Our Catalog